Become part of the Oizom team
Oizom always looks for people with great interest in the environment and air quality to join our team. Magic happens when people with a shared vision come together.
Become part of the Oizom team
BE A Part of oizom community
We are a people-first company, and we care for our own. At Oizom, we strive for the productivity and mental well-being of the team members. Oizom is a small team, solving a big problem. We believe in our core values and vision. 
Wish to join the Oizom family? You are most welcome! Drop the basic details along with your CV below, and we will reach out to you. Oizom seeks to expand its ecosystem by incorporating talented and motivated people like you.
Stay up to date with future openings. Follow us on LinkedIn.
Equal opportunity to grow​
Oizom provides equal growth opportunities to its people. 90% of our team members explore multiple initiatives to find what they love to work on.
Oizom is a learning house. We always encourage team members to constantly enhance their skill by online courses, workshops and learning sessions.
Oizom has always been a big supporter of flexible timing and work-life balance. We encourage productive working hours and not long ones.
Core Value
We empathize with nature for a better tomorrow. For this, we welcome everyone's ideas to fight environmental deterioration. The zeal to create a brighter future keeps us going.
Mission
By offering cutting edge Environmental Monitoring Solutions, becoming sustainable backbone of 50+ Global Cities and 500+ Leading Industries by 2023
Vision
Keeping the Environment at the core, we envision empowering various industries with Accurate & Affordable solutions for better decision making.
Oizom takes pride in the work culture we have created. When someone asks about goals, we always keep our people and culture first. As an organization, we think like a large company but operate like a startup.
We have zero communities at Oizom to manage teams. Our teams work with exceptional clarity on the short and long team deliverables. Each team member focuses on their road map and expects others to come through theirs. This creates a magical environment of collaboration, learning, and productivity.
At Oizom, we are solving a big problem, but we also know how to have fun. Frequent office parties, mid-year short trip, and annual retreat is just a few occasion.
Oizom believes in developing technologies that are focused on solving the problem. We ensure all the devices pass through strict QC and Calibration to provide the best performance and accuracy as committed. All the instruments at Oizom are capable of working in extreme climates.
Great aftersales and service are an integral part of our core values. The teachers and support teams ensure timely support to our partners and customers to minimize system downtime.
The advanced data platform is key to reducing data acquisition and accessibility problems with our IoT ecosystem. We believe that professionals must easily access the device data from anywhere.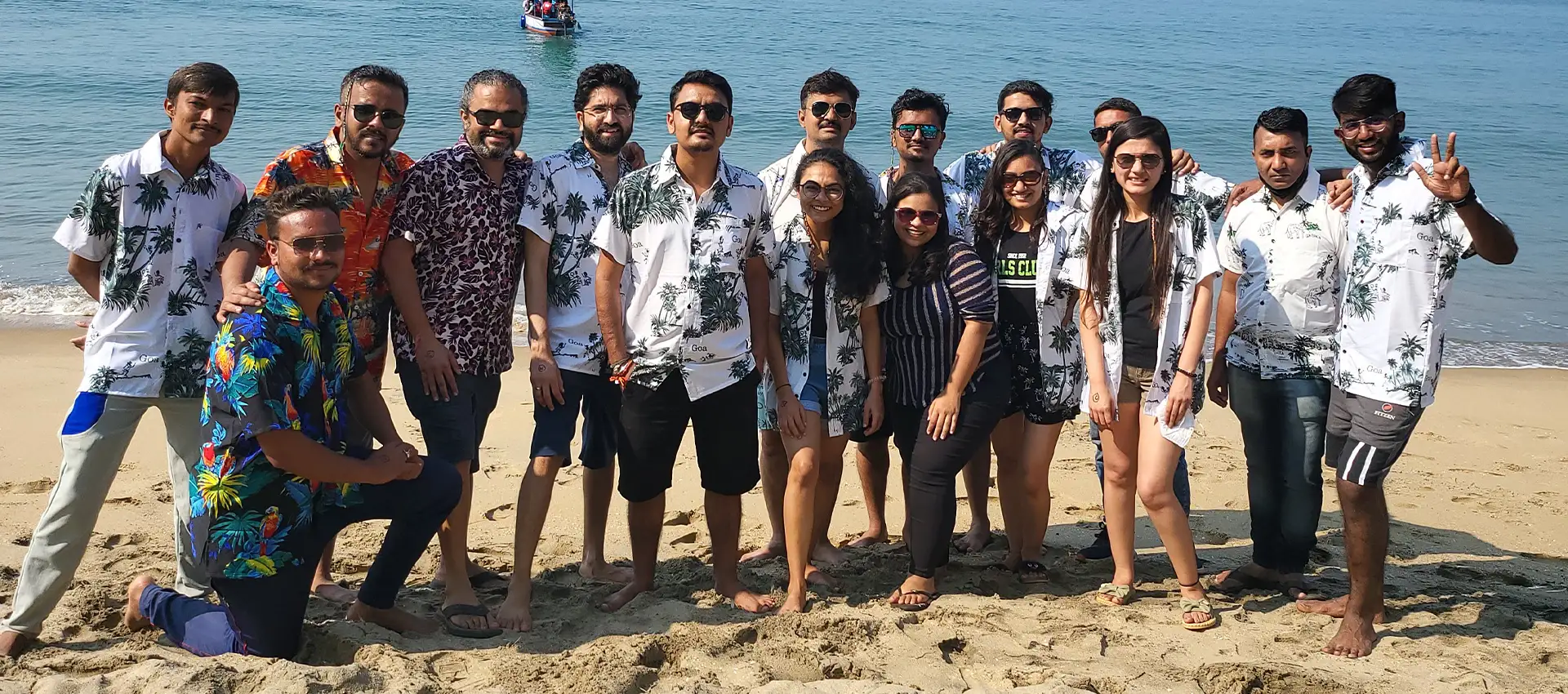 Questions about joining Oizom?
Learn more about our interview process on
Stay updated with all the future openings.
Click here and follow us on