Air Quality Monitoring Equipments and Software for Professionals
Oizom offers an end-to-end and scalable solutions for real-time air quality monitoring and advanced data analytics
"We've tested air quality monitors from across South Asia, Europe, and the US. Our best pick for outdoor air quality monitoring is Oizom."
~ Dr. Srikanth Sola, Devic Earth
Air Quality Monitoring Equipments and Software for Professionals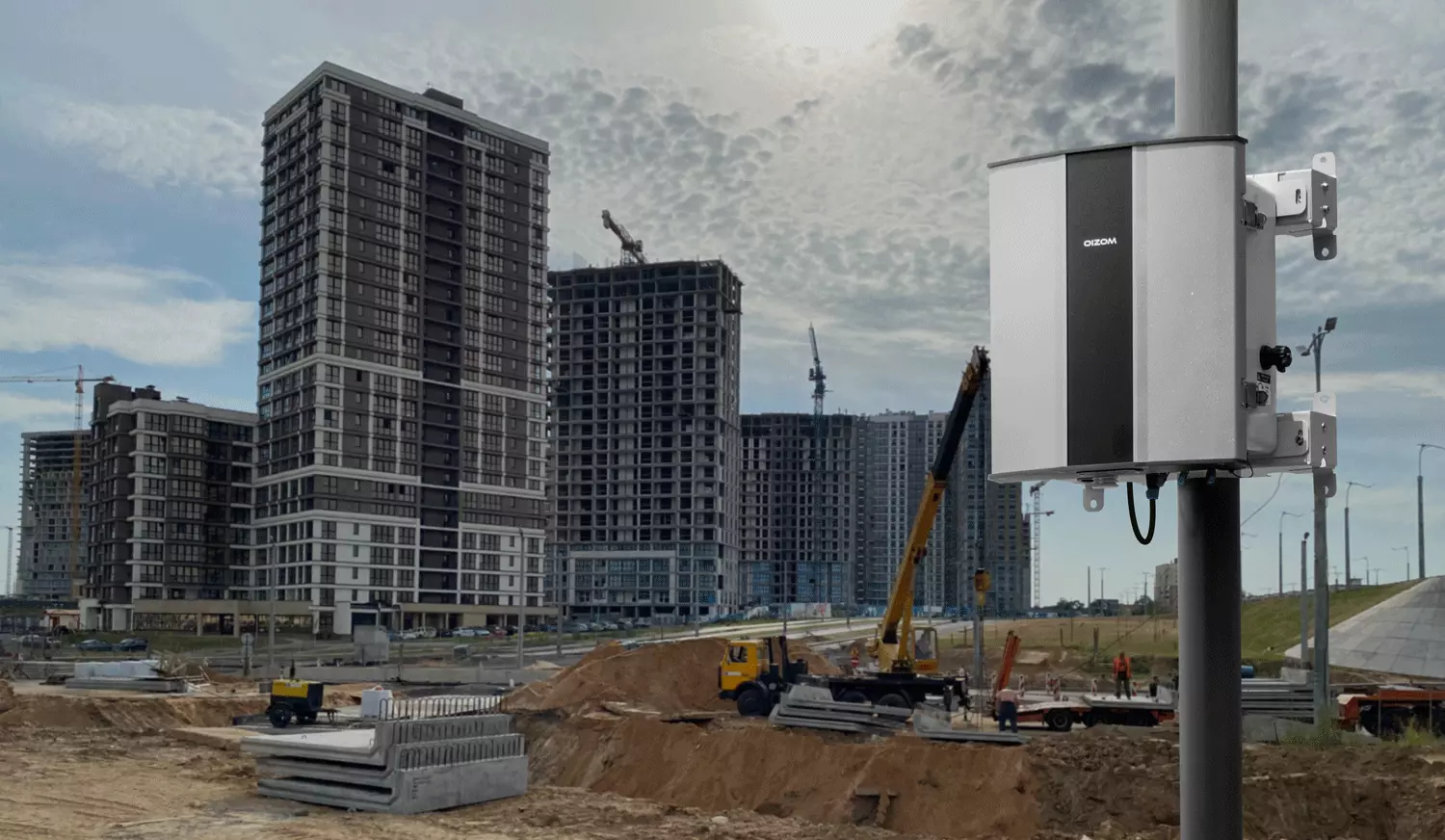 Air Quality Monitoring Equipments and Solutions
Real-time Ambient Air Quality Monitoring Applications
Oizom specializes in manufacturing and designing accurate Air Quality Monitoring systems and offering advanced data analytics. Founded in 2015, Oizom is currently present in more than 50 countries, providing air pollution measuring systems. Oizom technology has gained the trust and confidence of air quality experts across the globe. With more than 1000 installations, Oizom air monitoring systems currently monitor the environmental health of more than 14 million people.
Additionally, our sensor-based systems have capabilities of up to 30 various environmental parameters. Our environmental monitoring systems measure all critical parameters like particulate matter, gaseous pollutants, odourful and toxic gases, and meteorological parameters.
Oizom hardware is categorized into four major products. Polludrone, an ambient air pollution monitoring equipment. It measures all the ambient air quality parameters as stated by the National Ambient Air Quality Standards (NAAQS). Odosense focuses on odourful and toxic gases for critical applications like monitoring at Waste Water Treatment plants, Dumpyards and Landfills, and Industrial Fenceline monitoring. Dustroid is a dust monitoring device. It can monitor particulate matter ranging from 1 micron to 100 microns. PM monitoring is crucial for applications like process automation at mines, quarries, construction sites, and ports. The Weathercom is an automatic weather station that monitors all meteorological and ambient parameters like wind speed, wind direction, rainfall, temperature, relative humidity, and noise levels.
Oizom air quality monitoring systems send real-time data on the Oizom data platform. Users can access the data from anywhere with our cloud-based software platform.
We offer a comprehensive and scalable real-time environmental data monitoring and analytics solution. Our sensor-based air monitoring system monitors environmental data. It sends it to the Oizom cloud using various wired and wireless connectivity. The data is made actionable by performing advanced analytics. In addition, users can publish the actionable environmental data in multiple mediums like Web App, Mobile App, Public Display, websites, Reports, and Alerts.
Introducting AQbot Series - Single Parameter Air Quality Monitor
AQbot series is an industrial air quality monitor with automation capabilities. AQbot is a single parameter air monitor with a wide range of air quality parameters for various industrial applications.
Why Customer Choose our Air Quality Monitors?
Our Air monitoring systems have tapped the market exponentially to monitor low concentrations of gases with the highest accuracy. Our air quality measuring equipment can monitor gases in parts per billion (ppb) values.
Data accuracy is one of the most critical factors for any measuring equipment. All the air quality equipment undergoes multiple calibration stages to ensure the most accurate data. Oizom air monitoring systems are all calibrated in a NABL Certified ISO17025 lab before shipment.
Oizom systems are robust and perform in even extreme ambient conditions. Hence, our systems have sustained extreme climatic conditions from temperatures as low as -30°C to 65°C.
Our air monitoring systems can transmit data through wired and wireless communication protocols like LTE, GSM, WiFi, LoRA, SigFox, NBoT, and Modbus (RS232, RS485), Ethernet. Therefore, it allows customers multi-channel communication protocol options.
Oizom air quality equipment works on its patented e-breathing technology. It eliminates external factors such as wind speed/direction and humidity from affecting the data quality. Additionally, the controlled environment increases sensor longevity and makes our systems accurate and durable.
Above all, Oizom Dustroid Pro systems are equipped with internal heated inlet systems for particulate matter monitoring at places with high humidity levels. Our particle optical counter enables the decision-makers to get real-time PM1, PM2.5, PM10, and TSP data.
Active Sampling Technology
Our air quality monitoring systems work on the principles of active sampling to ensure the highest data accuracy and sensor life longevity. 
Further, through our patented e-breathing technology, our systems have a smartly designed sample intake and monitoring system inside a controlled environment. Subsequently, the specially designed chamber isolates external environmental factors like Temperature, Humidity, Wind speed, and wind direction on measurement.
Our e-breathing technology is a bio-mimicry of the human lungs. Every minute the air monitoring system inhales 325ml of air for sampling. Air passes through a gas chamber where the sensors monitor the air quality. The air is exerted out from the outlet through an exhaust. Through active sampling technology, Oizom systems can achieve up to 13% higher accuracy than the industry standards enabling us to offer insight into ambient air quality data.
Air Quality Data Software Platform
Oizom offers an end-to-end holistic solution. From Air quality monitoring to providing data visualization and analytics for better decision making. The Oizom terminal enables users to access Air quality data in real-time. The platform allows the users to have an eagle-eye view of the environmental health across the areas within the measurement periphery. Oizom platform also offers advanced analytics with up to 3 levels of comparisons for decision-makers to deep dive into the data and conduct trend analysis.
The user can set thresholds, and the platform can trigger alerts based on air quality data. Also, alerts and automation modules help users trigger actions based on data. The platform can notify the relevant authorities of any significant change in the air quality data. Similarly, users can also set up process automation through a relay-based system.
Daily, weekly, and monthly automated reports can be generated per the industry standards for data submission for regulatory purposes. Users can also push the data into their platform through our secured HTTPS and MQTT-based REST APIs.
Similarly, the data can also be dispersed to the mass audience through integration into Smart LED and LCD screens.
Oizom hardware/software ecosystems are your one-stop solution for accurate air quality monitoring.