Air Quality Monitoring for Schools
For monitoring the health of the students
"Diurnal, seasonal and annual trends along with relationship between meteorological parameters and the different pollutants have been established which will be helpful in forecasting."
Dr. Anita Lakhani- Dayalbagh Education Institution
Air Quality Monitoring for Schools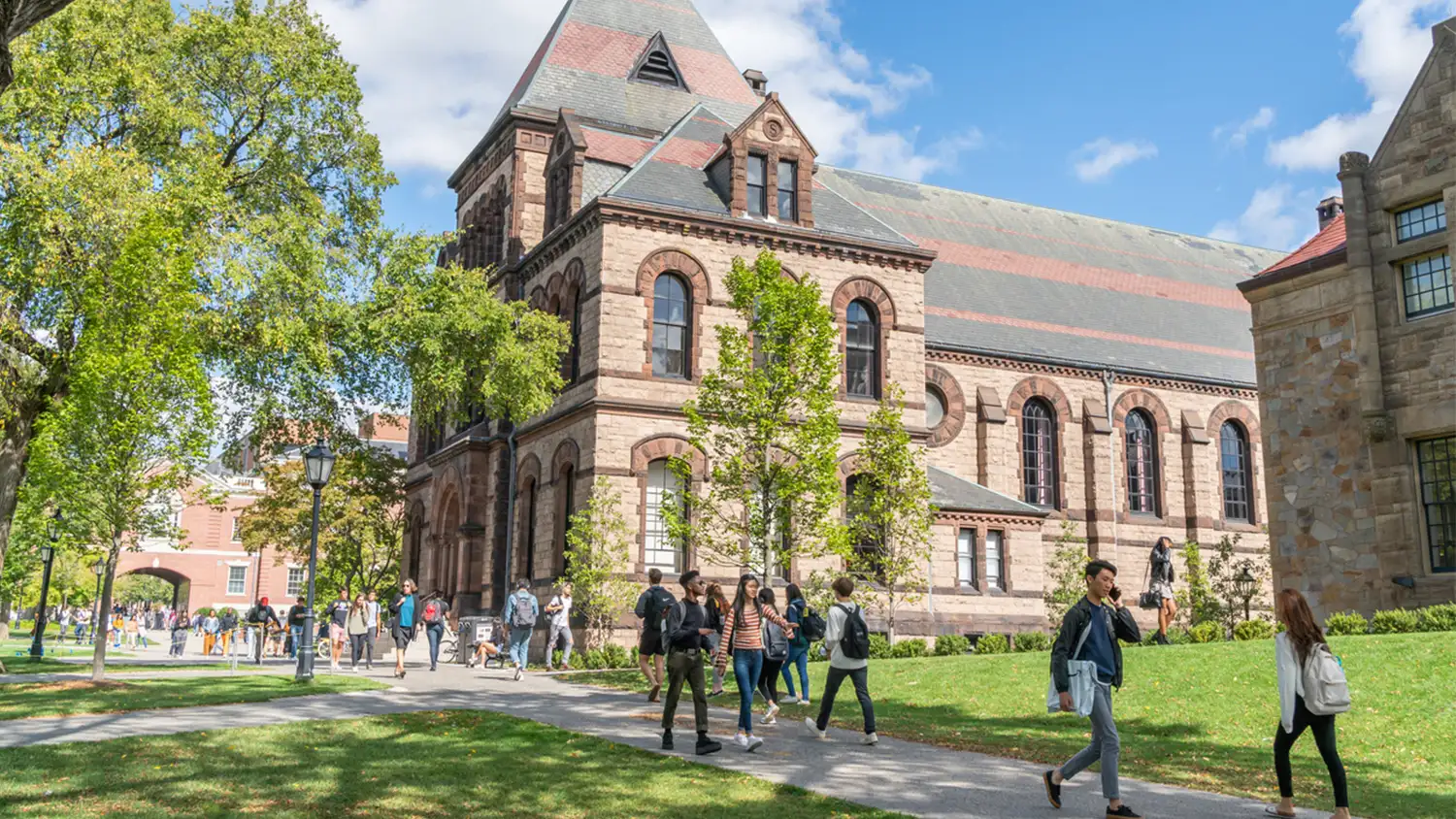 Making schools safer and healthier
Monitor Air Quality on a real-time basis to mitigate the pollution risk for students and staff
UNICEF and WHO have time and again stated the importance of protecting children from over-exposure to air pollution. Students across the world spend more than 25% of their days in schools or universities and are highly susceptible to air pollution happening in urban areas. This renders air monitoring essential in and around the school and university campus. Deploying real-time air quality monitoring systems around the school and university campuses enables the authorities to decipher the environmental health of their campus and implement action plans like encouraging the use of public transport, and adopting non-polluting measures like walking, or cycling. Oizom Polludrone Smart is an ideal choice for school and university campus monitoring. The compact real-time air quality monitor enables authorities to have an eagle-eye view of the environmental health of their campus. School and University campus monitoring insights enable the students to modify their daily activities like stepping out for extracurricular activities.
Outdoor-Indoor Activity schedule based on Pollution levels
Schools and University campuses in the current era are exposed to a number of toxic air pollutants. With hundreds and even thousands of students and staff present on such campuses, it becomes essential to monitor air quality on a regular basis. Oizom's Smart, robust and accurate Air Quality monitors are capable of activating the alerts system to notify the authorities if and when such pollution levels cross a pre-determined threshold limit. By activating such modules, the authorities can make appropriate decisions to schedule outdoor or indoor activities.
Outdoor-Indoor Activity schedule based on Pollution levels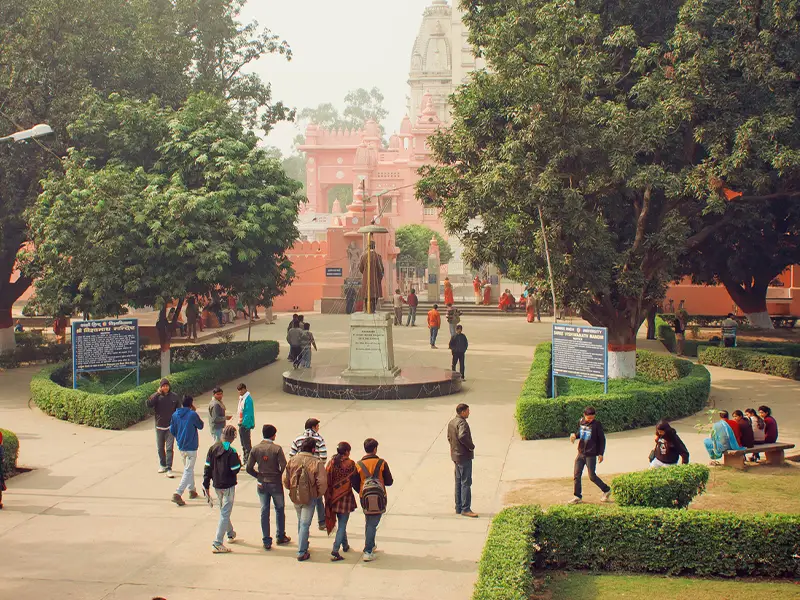 Health Assesment for Students prone to respiratory diseases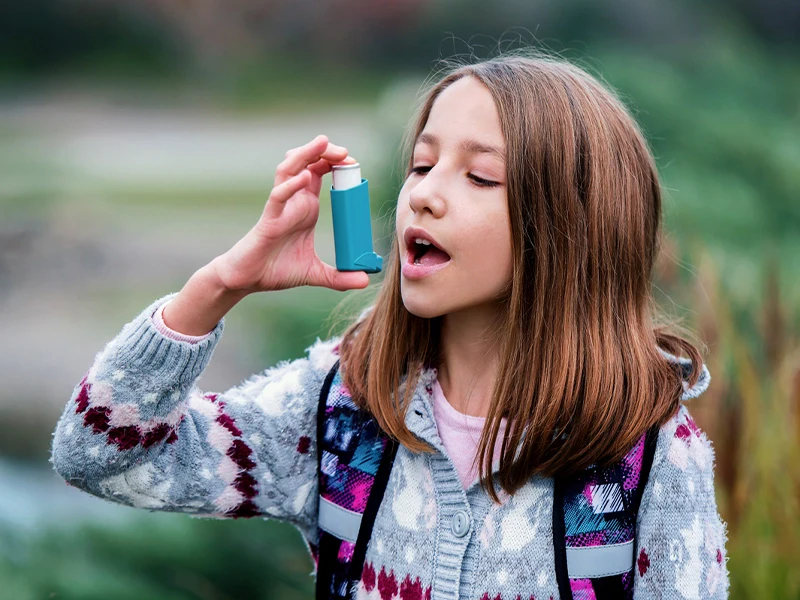 Health Assesment for Students prone to respiratory diseases
Air Quality monitors are an essential tool to ensure students of safe breathing conditions in a Schools and universities. Monitoring air quality on a real-time basis can benefit students and staff with respiratory ailments like Asthma. Oizom's Air Smart, accurate and robust air monitors can detect various air pollutants like PM1, PM2.5 and PM100 which adversely affect people suffering from such ailments. It is further integrated with a user-friendly Data-analysing and Visualization software that can notify the school authorities if and when the environment poses a risk to people with ailments.
Optimise your research initiatives with Oizom's Smart, accurate and robust Air Quality monitors. Oizom offers a user-friendly Data Visualization and Analyzing software that can showcase accurate data on various parameters of Air Quality on a real-time basis. Additionally, Oizom's monitors provide accurate actionable data insights with. This, benefitting research innitiatives by fulfilling all the requirements in a compact and robust body.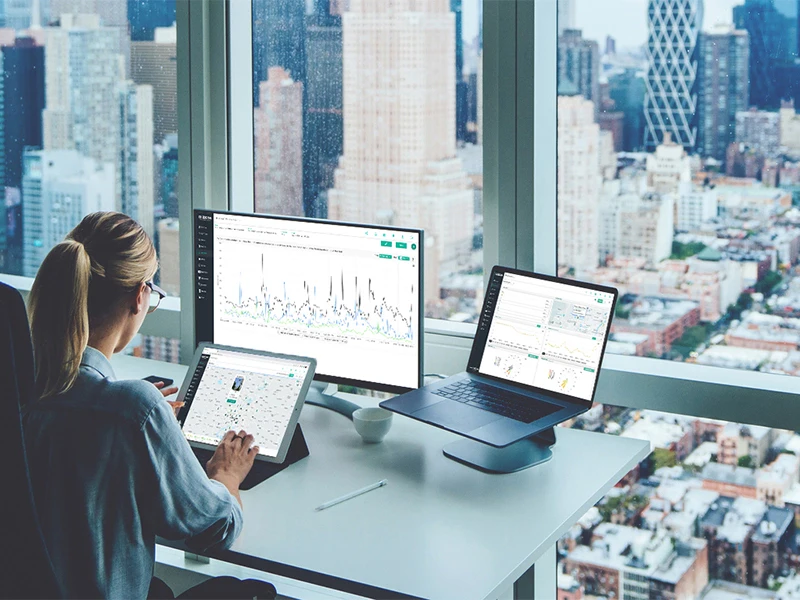 Why Schools and Universities Prefer Oizom?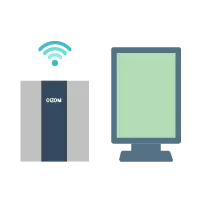 Envizom Air quality monitoring platform has a two-level hierarchy with Admin users and sub-users. Admin users have all the rights to add.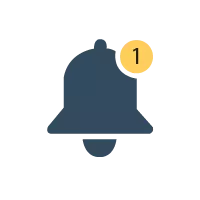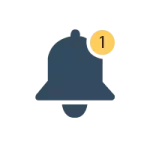 Oizom provides remote technical support as well as physical support. We also have a ticketing system to maintain all support-related issues.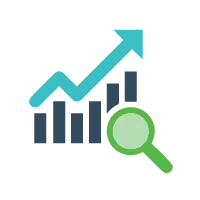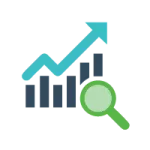 Envizom can integrate third-party devices using APIs. So, users can access and analyze environmental data from multiple devices make on a single platform. 
Require custom solution for your school or university?
Schedule call with our expert team and get the customised solution for your air quality monitoring requirement
Robust Air Quality Monitor
Oizom offers robust and rugged air quality monitoring systems to withstand harsh environmental conditions. An IP66 certified enclosure along with a strong build ensures monitors work in cold, dry, hot and humid conditions. All Oizom monitors offer complimentary battery backup and data storage in case of losing power and network connectivity respectively. The solutions hence become an ideal choice for Smart City air quality monitoring purposes.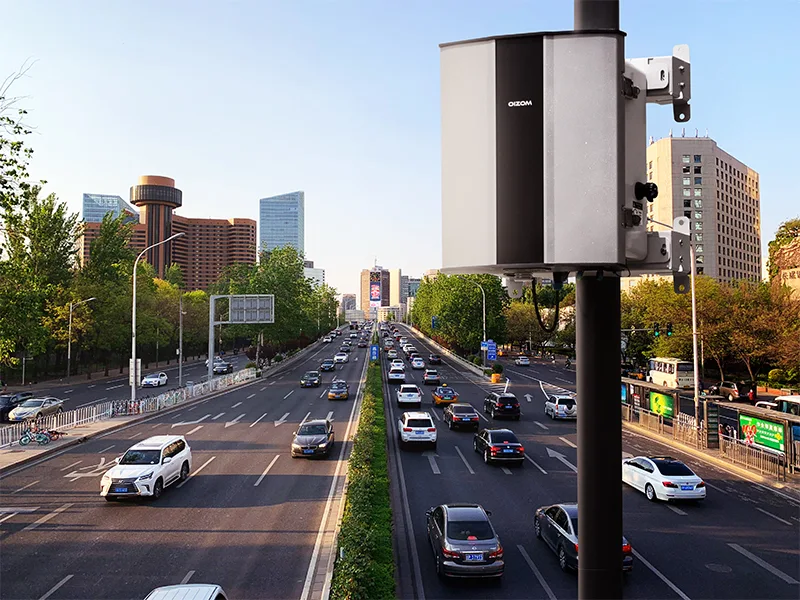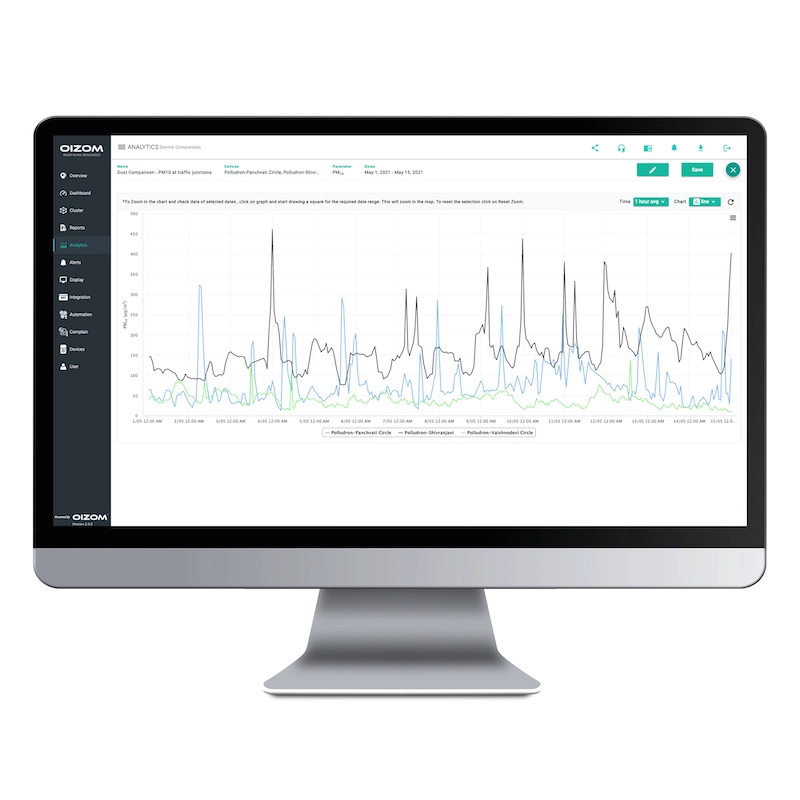 Remote Air Quality Data Software
Developed in-house with user feedback over the years, Envizom – Data visualization and analytics software is an ideal choice for drawing actionable insights from real-time monitors. Modules like Overview and Dashboard give a birds' eye view of a city monitoring network. Advanced modules like Analytics and Alerts let users take corrective actions. The remote air quality monitoring software also allows device management and one-step data integration.