A real-time dust monitoring system that provides accurate data even in harsh climates.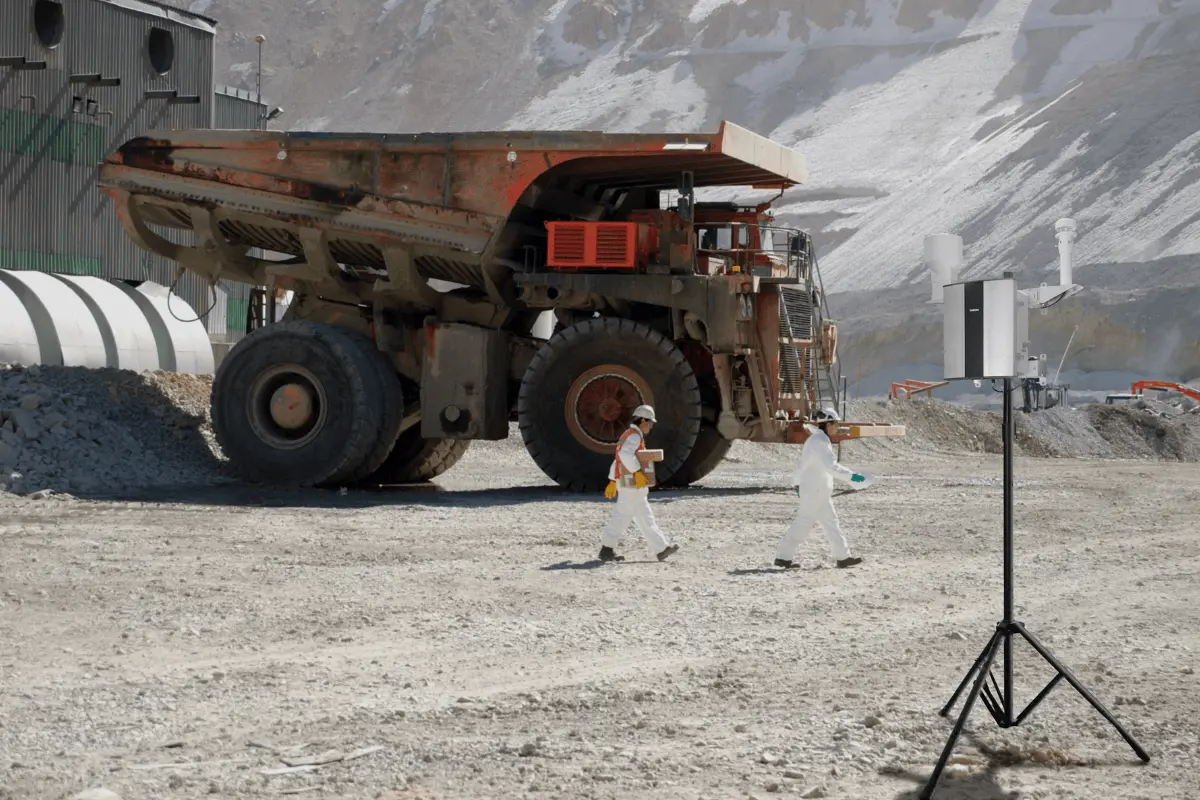 Your Next-Generation Dust Monitoring System
Dustroid is the answer for businesses that require pinpoint dust monitoring. From construction sites and mines to ports, we have got the air quality covered from the tiniest PM1 particles to the largest PM100.
Imagine: You are overseeing a construction project. With Dustroid in place, as soon as dust levels rise, you are alerted, and automated systems start, like water misters, to keep the air clean. No more guesswork, just immediate action.
This is possible with Dustroid. You can measure all the dust particles in the air to take quick mitigation actions or simply automate them.
Benefits of Our Dust Monitoring System
Our advanced e-breathing technology ensures impeccable measurements and thoughtfully incorporates meteorological parameters, offering a holistic dust impact assessment. And what's more? Dustroid is powered by solar energy, guaranteeing uninterrupted operations even in the most demanding conditions.
Whether you are on the site or the go, Dustroid keeps you in the loop. So, even if you are on a beach holiday, you can check the Oizom IoT Terminal on your phone and know the air quality back at the site. This real-time dashboard comes with smart alerts, setting in motion automated dust mitigation systems like misting systems when required. It's not just about real-time; our in-device memory ensures data integrity even during network downtimes.
Dustroid is MCERTS certified, which adds to its trustworthiness. Choose from vast choices of communication protocols from GSM to WiFi for seamless updates.
Compact enough to blend seamlessly into any environment yet rugged enough to withstand harsh climates, this system promises a safer environment.
Choose Dustroid: Where accuracy meets convenience.
Features of our Dust Monitoring System

Patented Technology
Works on innovative e-Breathing technology for higher data accuracy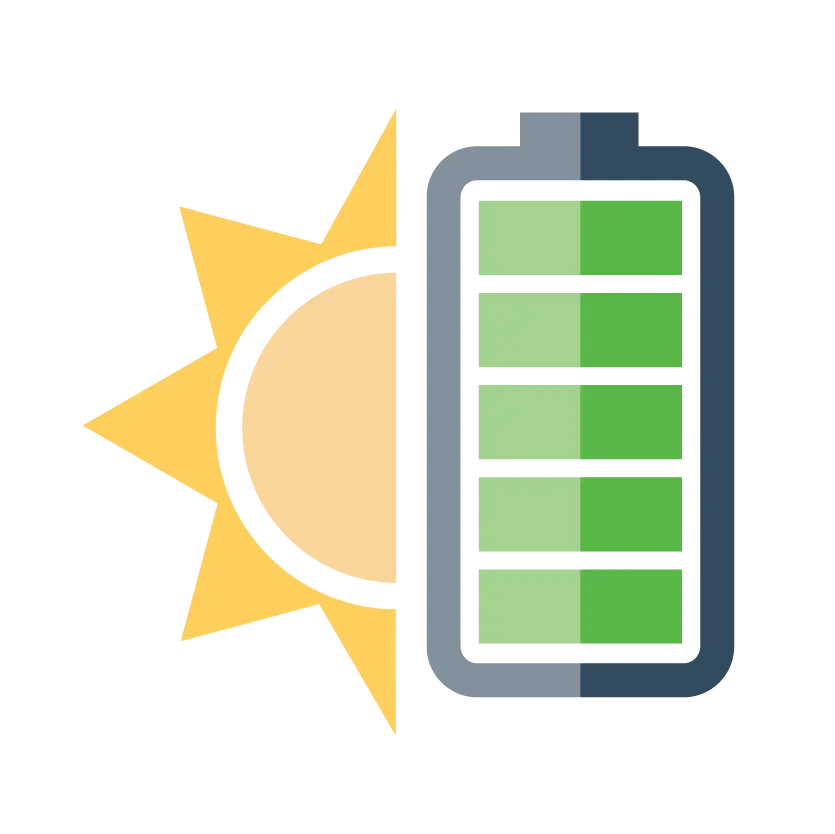 Solar Powered
Capable of running independently on solar power

Network Agnostic
Wide range of connectivity options like GSM / WiFi / LoRa / NBIoT/ Ethernet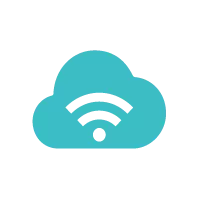 Over-The-Air Update
Automatically upgradeable from a central server without any onsite visit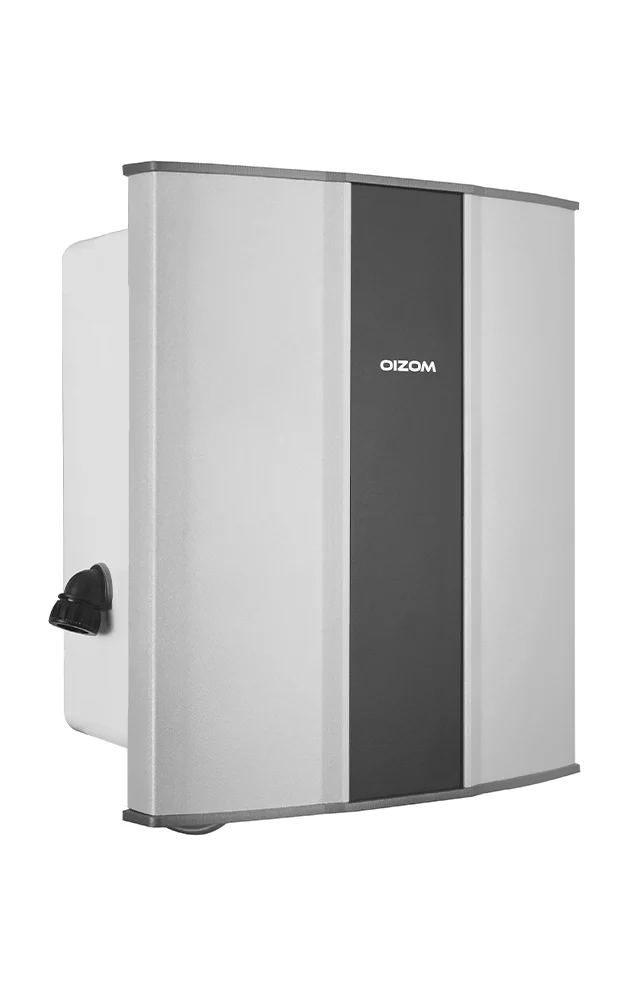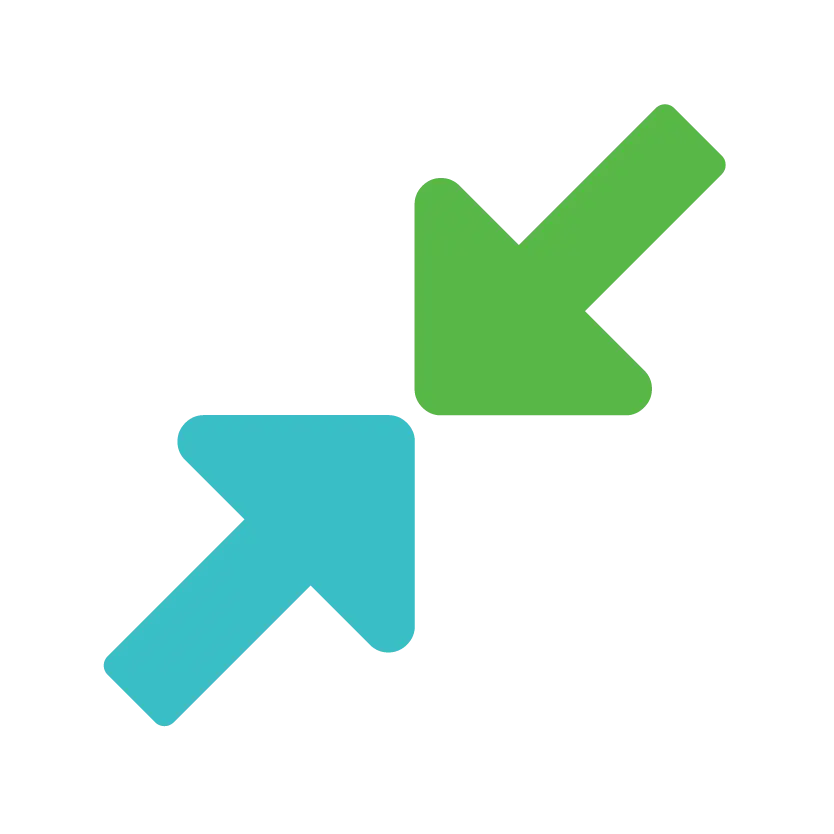 Compact
Light-weight and compact system installed at 12-15 feet (3.5-5 m) height

Real-Time Data
Continuous monitoring and real-time data transfer at configurable intervals

Weatherproof
IP66 grade enclosure for endurance against harsh weather conditions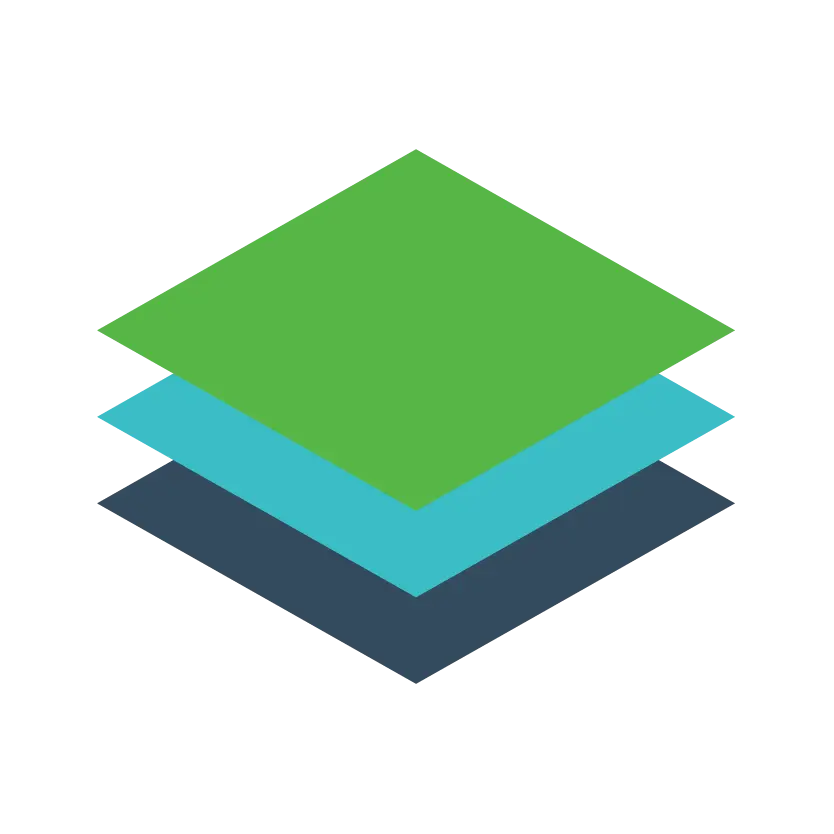 Calibration as per USEPA guidelines
The third-party nodal agency, reference station co-location & spot calibration
Parameters
Attachments
Technology
Data Accessibility
Download
Parameters
Attachments
Technology
Data Accessibility
Download
Dust Particulate Monitoring Equipments
Dustroid product range comes in two variants. The variants are designed as per use-case and end-application. These two product variants are Dustroid Smart and Dustroid Pro. Check out all the details about these variants and choose what is best for your industry niche.
A customized solution is equipped with exactly the features you want for the application you want. Isn't that the best deal?
Let your requirements shake hands with our team of experts today.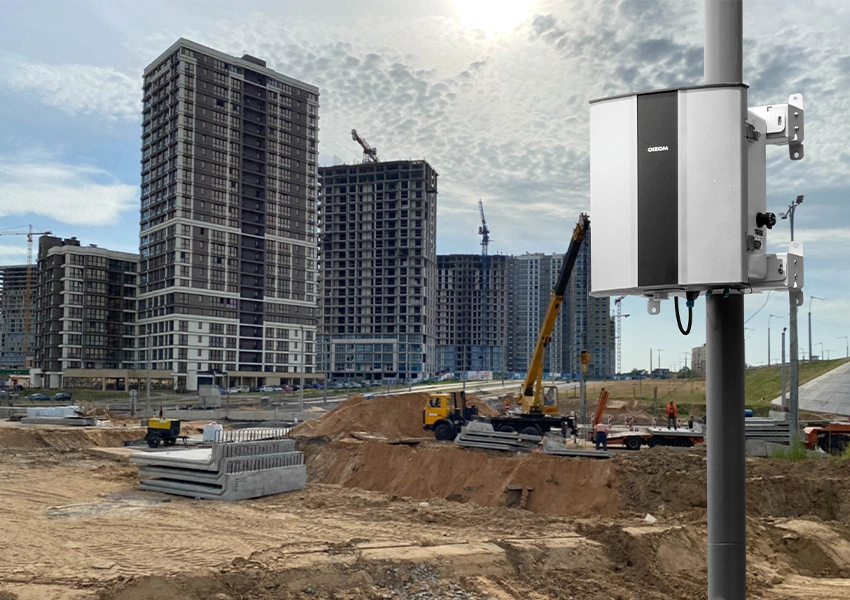 How dust monitoring system works?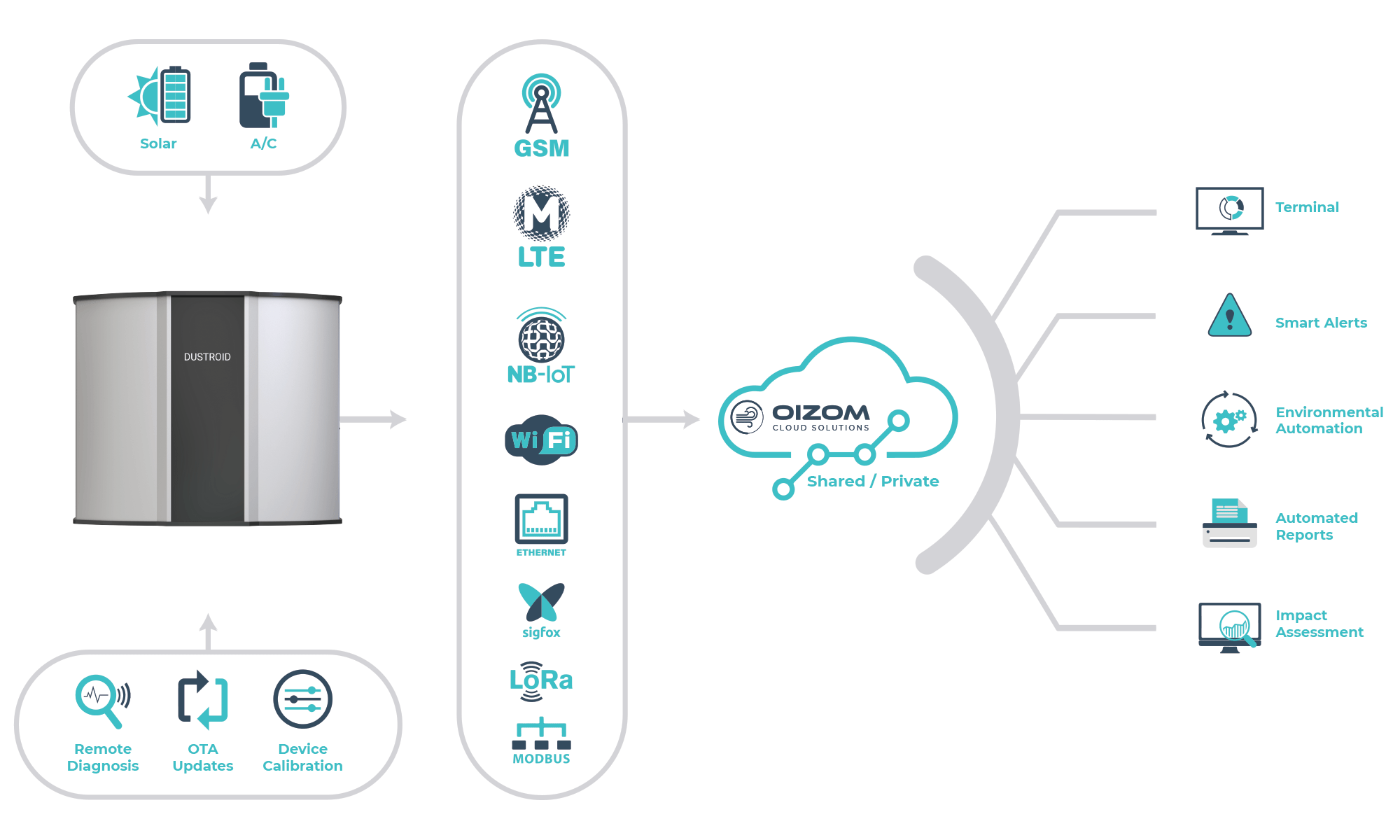 Dustroid is designed with an ultra-modular approach to accommodate any existing infrastructure. This versatile dust monitor can be powered through multiple sources, including External AC or DC power, with the option of Solar Power (excluding the Dustroid Pro model).
Regarding data transmission, Dustroid exhibits remarkable flexibility, supporting a wide array of Wired and Wireless channels. It is equipped to communicate wirelessly using GSM, GPRS, 3G, WiFi, LORA, LTE, and SIGFOX technologies. For wired connectivity, it offers reliable Ethernet, Modbus, RS-485, and RS-283 options.
The crucial data on ambient air particulates collected by Dustroid is efficiently transmitted to the Oizom Cloud, which can operate on either Shared or Private Infrastructure. This data is instrumental in powering diverse data solutions tailored to specific end applications.
Furthermore, Dustroid's data can be vividly visualized and meticulously analyzed through the Envizom. The system allows for the configuration of intelligent dust alerts based on the data received from Dustroid. This data can also be leveraged to regulate various process equipment, enabling automated and efficient operational solutions.
The system can generate automated reports, enhancing the ease of documentation and analysis. Additionally, Dustroid's data facilitates real-time dust impact assessments, providing invaluable insights for effective management.
Dustroid Video explains everything you need to know about the Ambient Dust Monitoring equipment range. You may also watch the Dustroid Video to understand its Capabilities in terms of Parameters, Working Principles, Communication Protocols, Power Requirements, Data accessibility etc. It's a 2 minute 56 seconds video covering all the important aspects of Ambient Air Particulate Monitoring.