Automatic Weather Station
An accurate automatic weather monitoring device to give you real-time weather insights.
Automatic Weather Station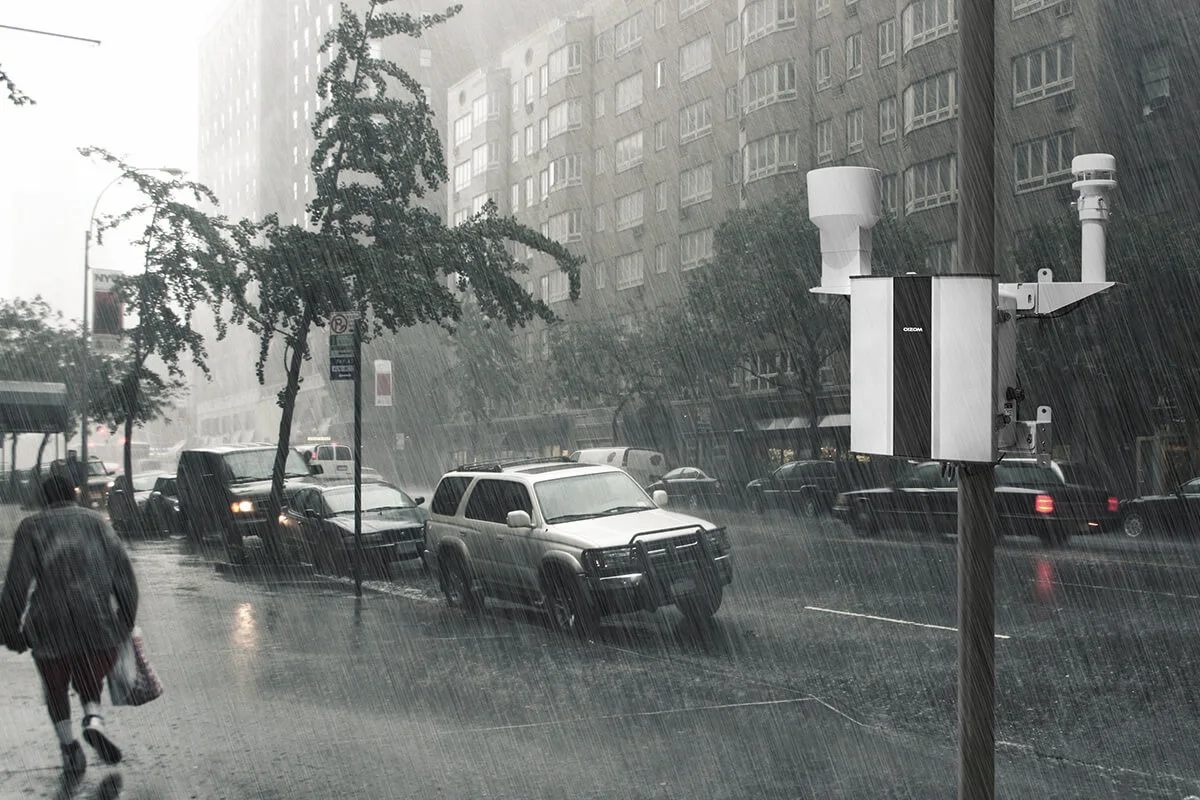 Real-time Weather Station
In a world where timely meteorological data can be the difference between safety and catastrophe, Weathercom stands as a beam of innovation and reliability. As an Automatic Weather Station (AWS), Weathercom is not just an instrument but a lifeline for those in need of real-time, hyper-local weather parameters.
Consider an agricultural expert, reliant on accurate rain predictions, or a coastal town
administrator monitoring wind speeds during a brewing storm. Strategising mitigation action would be so handy for them, saving them from a significant loss.
With Weathercom's wide array of measurements, from UV radiation to humidity, timely decisions aren't just possible; they become the norm.
What are the benefits of using AWS?
Our dedication to blending convenience with technological expertise is evident in Weathercom's easy installation and plug-and-play feature. Add to this a solar panel, and you have a system independent of conventional power sources. It is not just about gathering data but doing so with unerring precision, regardless of the circumstances.
Imagine a station in the heat of the Sahara or the cold of the Arctic, continuously providing accurate data unhindered by the environment. That's the Weathercom promise – consistent, reliable, and undeterred meteorological monitoring.
Weathercom redefines durability and adaptability. Crafted from high-grade engineering-metal and composite polymers, it is built for longevity. And with features like over-the-air updates, there is no need for on-site visits, ensuring uninterrupted service.
A unique identity for each station guarantees precise data collection, while its weatherproof IP66 grade enclosure showcases its resilience.
For professionals and enthusiasts alike, Weathercom isn't just another weather station; it is the epitome of meteorological excellence and the future of weather monitoring.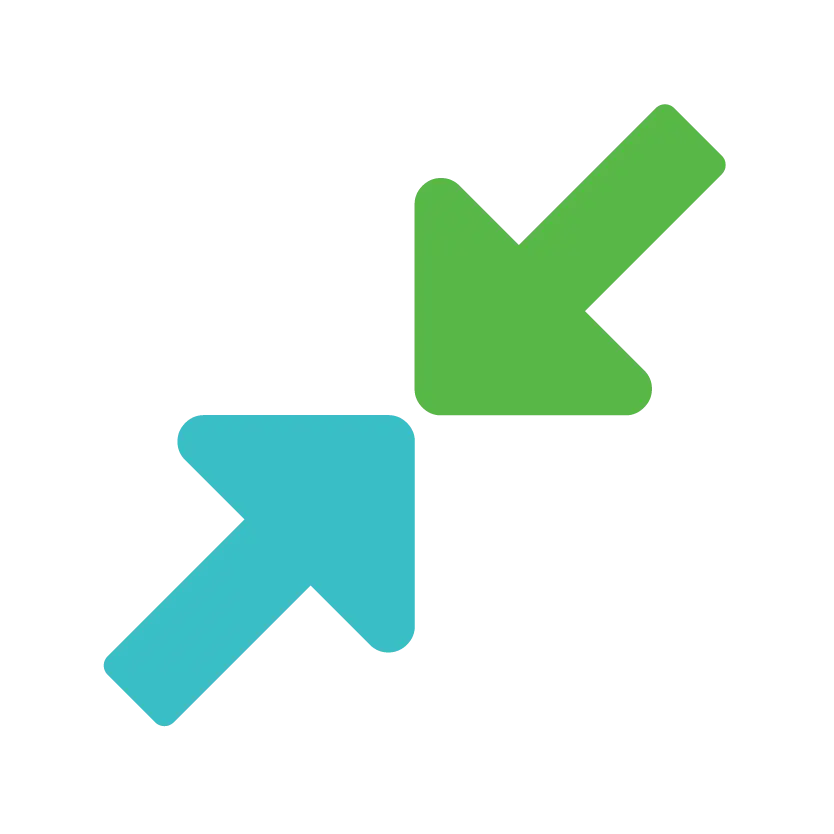 Compact
Light-weight and compact system installed at 12-15 feet (3.5-4.5 m) height

Ultimate Durability
Made of high-grade engineering-metal and composite polymers for long life

Network Agnostic
Wide range of connectivity options like GSM / WiFi / LoRa / NBIoT/ Ethernet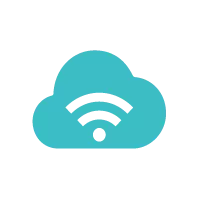 Over-The-Air Update
Automatically upgradeable from a central server without any onsite visit

Solar Powered
Capable of running independently on solar power

Real-Time Data
Continuous monitoring and real-time data transfer at configurable intervals

Weatherproof
IP66 grade enclosure for endurance against harsh weather conditions

Identity & Configuration
Each equipment carries its unique identity with geo-tagging
Parameters
Attachments
Technology
Data Accessibility
Download
Parameters
Ambient Noise

Ambient Light and UV Radiation

Temperature

 Humidity

Barometric Parameters
Attachments
Technology
Data Accessibility
Download
Do you know you can fully customize your Weather Monitoring Station with Oizom?
Schedule a call with our team of experts and get a customised solution for your weather monitoring requirement.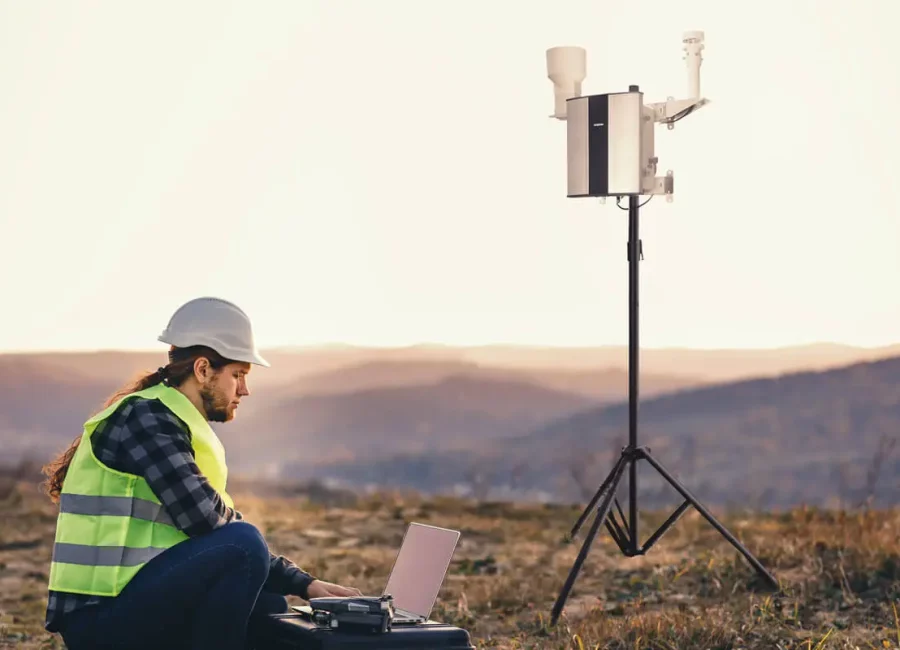 Automatic Weather Station Architecture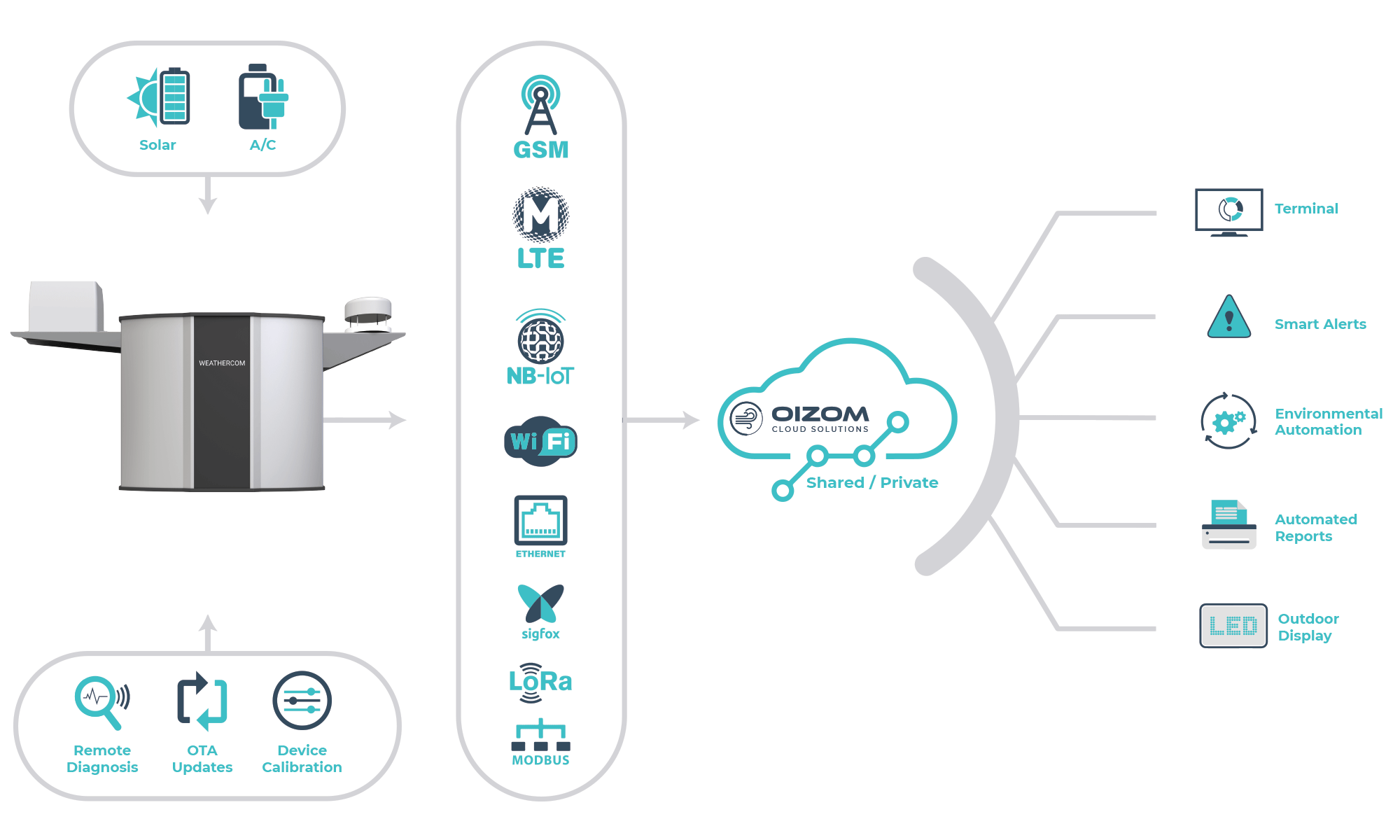 Weathercom is designed with a highly adaptable, ultra-modular approach, seamlessly integrating with any pre-existing infrastructure. It offers flexibility in power sources, functioning on both external AC/DC power and solar energy. For data transmission, Weathercom supports a variety of communication methods.
Wireless options include GSM, GPRS, 3G, WiFi, LORA, LTE, and SIGFOX, while Ethernet, Modbus, RS-485, and RS-283 are available for wired connections. Moreover, Weathercom's capability extends to monitoring air quality data, which can be efficiently transmitted to the Oizom Cloud. This cloud service offers hosting on either Shared or Private Infrastructure, catering to diverse needs.
The data aggregated on Oizom Cloud is invaluable for various data solutions tailored to specific end applications. Users can engage with Weathercom data through Envizom, offering a comprehensive visualization experience.
The system also supports the publication of data on outdoor displays. One of the notable uses of Weathercom data is in generating detailed air pollution maps. Additionally, it plays a crucial role in the Command & Control Centre (CCC) of Smart Cities, where real-time data is vital. The system ensures secure data transmission to third-party applications through secure end-point APIs. Exploring the available case studies on air pollution is highly recommended for a deeper understanding of Weathercom's applications and use cases.
Weathercom Video explains everything you need to know about our range of Air Quality Monitoring Systems. In addition, you may watch the Weathercom Video to understand its Capabilities in terms of Parameters, Working Principles, Communication Protocols, Power Requirements, and Data accessibility. It's a 2-minute 36 seconds video covering all the essential aspects of Ambient Air Quality Monitoring.