Light intensity and UV radiation sensor module
Accurate Measurement of Ambient Light Levels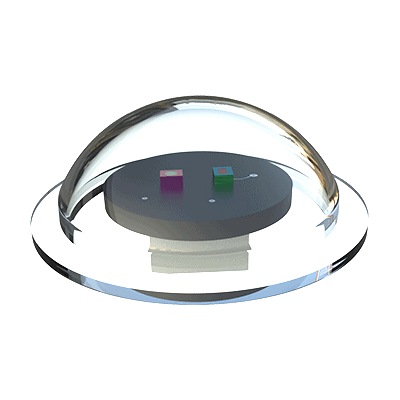 The Light intensity and UV radiation sensor module can accurately measure solar radiation in the ambient air. The light intensity and UV radiation sensors are used to understand the intensity of solar rays on a real-time basis. Consequently, a higher UV index becomes harmful for humans. Also, the light intensity and UV rays can correlate possible diurnal air quality fluctuation.
The advanced support electronics of this sensor makes it compact and reliable. The low noise electronics allows stable and reliable measurement of the ambient light intensity and UV radiation level. It provides a direct reading of Light intensity in Lux and UV radiation in UVI (Ultraviolet Index).
The sensor works on the principle of Photoconductivity and has been developed in-house. The proprietary sensor module has been built with expert inputs of highly experienced R&D personnel. Moreover, the Light and UV sensors have proven themselves in the field with long term stability and reliable operation.
The outdoor air quality monitoring systems like Polludrone Lite, Polludrone Smart, and Polludrone Pro and automatic weather monitoring systems the light sensor module. Therefore, this module is ideal for monitoring ambient noise in ambient atmosphere monitoring, outdoor air quality monitoring.
Specifications of the ambient light sensor module are:
Light Intensity:
Measurement Range: Up to 1,00,000 Lux
Sensor Life: 3 years
Minimum detection limit: 1 Lux
Working Principle: Photoconductivity
Drift: N/A
UV Radiation:
Measurement Range: 0.1-100,000 uW/cm2
Sensor Life: 3 years
Minimum detection limit: 0.1 uW/cm2
Working Principle: Photoconductivity
Drift: N/A