Air Quality Monitoring for Industrial fenceline
Comprehensively assess the environmental impact of industrial activities and monitor the fugitive emissions, and gas leaks on a real-time basis.
"Oizom has installed monitors on time and automatic report facility is helpful to send reports timely to authorities."
Vijender Kumar Khandekar, Adani Power
Air Quality Monitoring for Industrial fenceline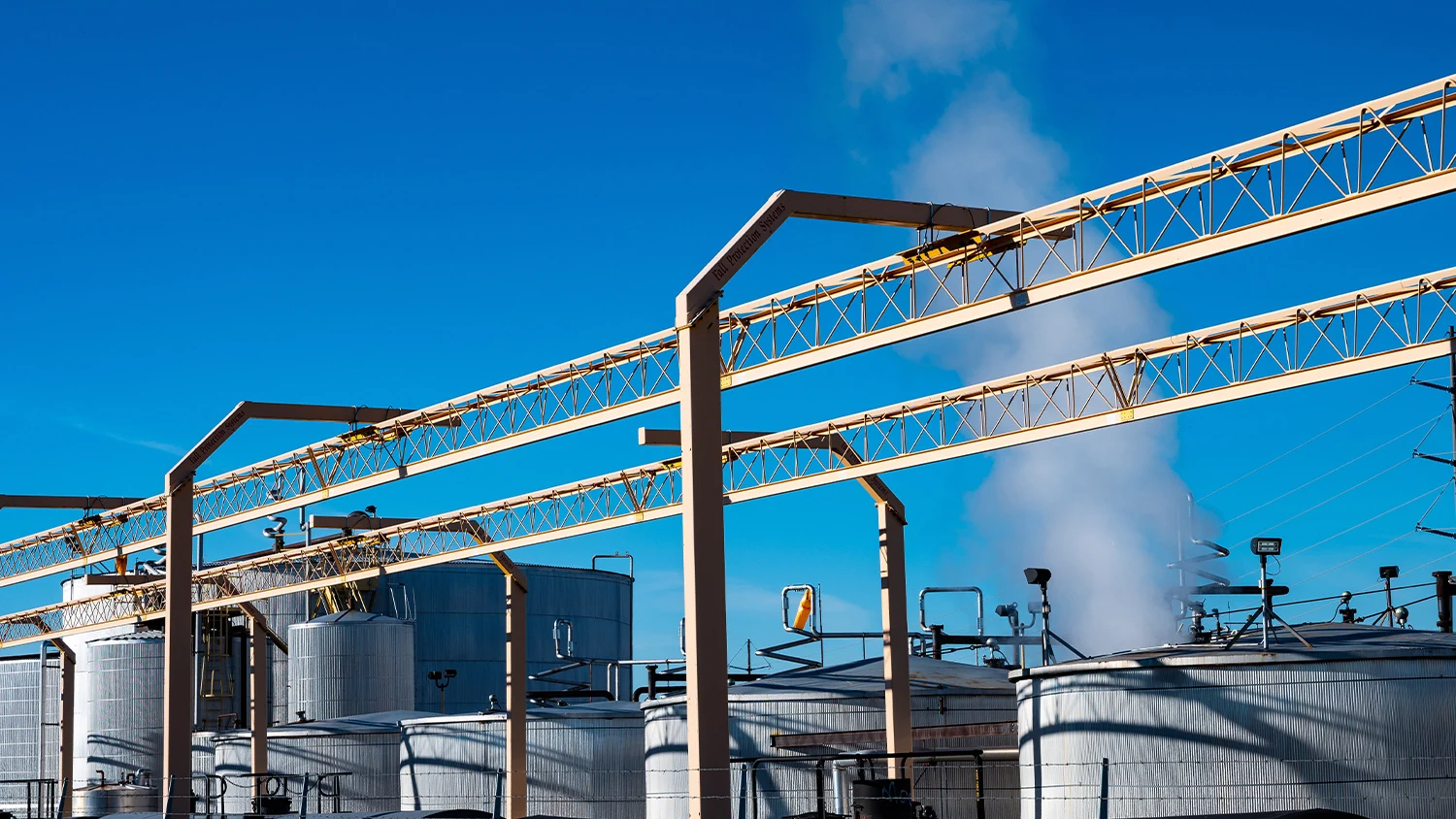 Ensuring cleaner & efficient Industries
Fenceline monitoring for Industries and Industrial clusters
Changes in weather conditions and wind speed, result in the monitoring of dust-particulates and gases. They escape in a downwind direction which becomes a problem. Additionally, for large-area manufacturing sites, the required number of air-monitoring points is quite high. The low-cost air monitoring system is useful to offer an ideal solution for fenceline monitoring of an industrial site. Air monitoring systems especially help to identify the impact of downwind direction. The air monitoring systems around the vicinity, in the surrounding residential and commercial areas, are also helpful. They help us validate the impact of industrial pollution in such high population density urban areas. Apart from the industry's environmental impact assessment, such a solution is also useful for legislative air quality monitoring, fugitive emissions, and gas leaks. With the implementation of Oizom's Fenceline Monitoring solution, efficient and cost-effective industrial emission tracking is possible.
Controlling coal consumption in thermal power plants
Thermal Powerplant depends on burning coal to produce electricity or energy for the cities or industries. This process includes various dust-laden activities which could pose potential harm to the workers and the environment if not kept under wrap. Similarly, the process of burning coal also includes high levels of emissions of dust and other toxic gases. Sometimes mines are situated in close proximity to the city and can pose a greater threat to the health and safety of the residents. It is important to monitor the air quality around the coal mines. Keeping a regular track of the PM2.5 and PM10 levels can guide the authorities to decide the extent to which they can continue or stop the activities based so as to not exceed the set emission levels. This is to ensure the environment, residents of the city nearby, and the workers for safe breathing conditions.
Controlling coal consumption in thermal power plants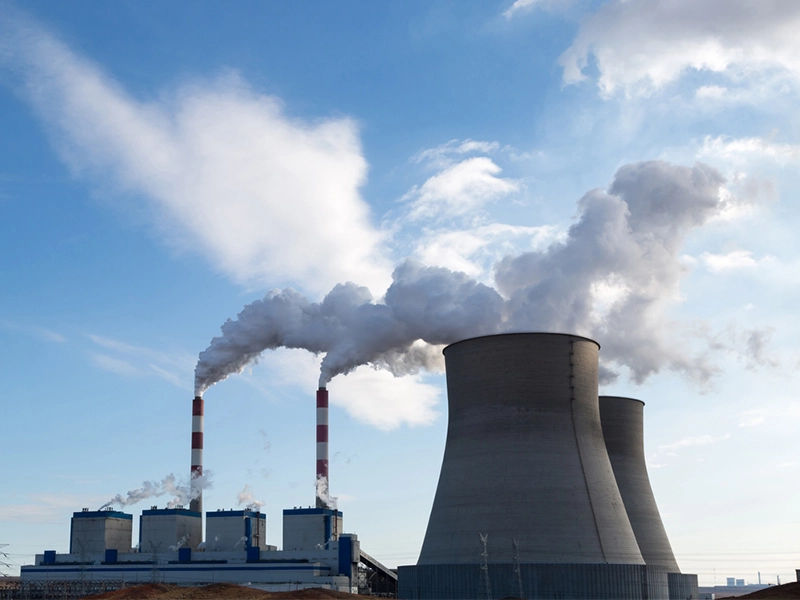 Industrial air purification with fenceline monitoring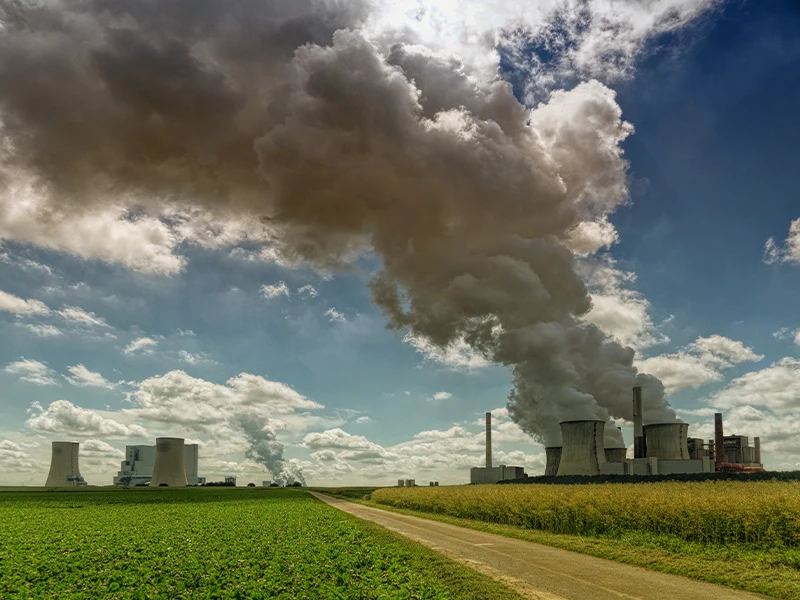 Industrial air purification with fenceline monitoring
Industrial activities involve huge emissions of toxic and odorous gases, which governmental and private bodies have been working toward reducing. Most companies opt for air purifiers that can effectively nullify the toxic emissions and the odour levels. However, such air purifiers require regular maintenance and have to be manually activated by the authorities. Oizom's monitors and Data Visualization and Analytics platform – Envizom can effectually automate the Air purifiers according to the air quality levels. Oizom monitors and Envizom are also capable of being integrated into third-party devices and sending signals to the Air purifiers based on accurate air quality data.
Carbon Footprint reduction
As Climate Change worsens, sustainability has been at the forefront of numerous policies across the globe. Industries are required to include various policies that project a controlled carbon footprint in the environment. A responsible company is required to make measures and changes to the process that showcase a reduction in carbon footprint. To accomplish such a feat, it becomes necessary to have a reliable and robust Air Quality monitoring system that can project accurate data readings. Oizom monitors help the authorities to make appropriate decisions that helps the industry in reducing its carbon footprint by accessing real-time actionable data insights on the air quality.
Carbon Footprint reduction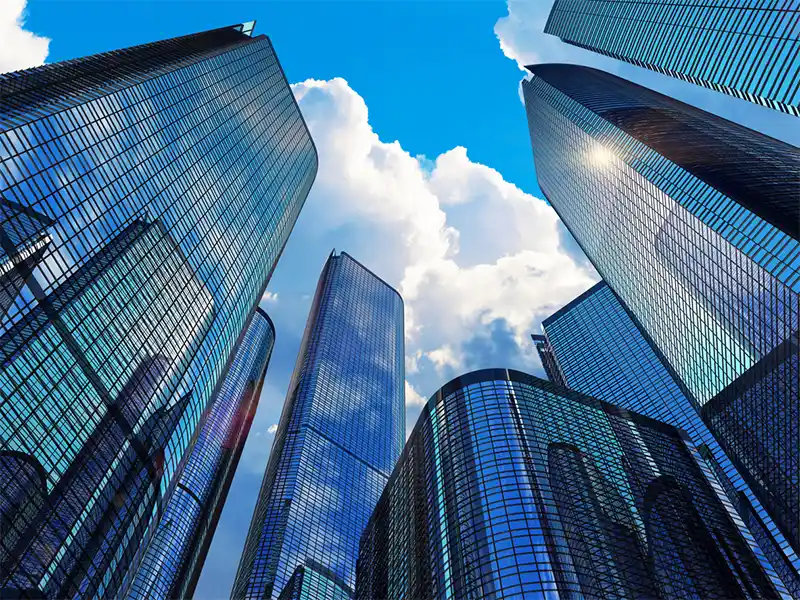 Environment Impact Assessment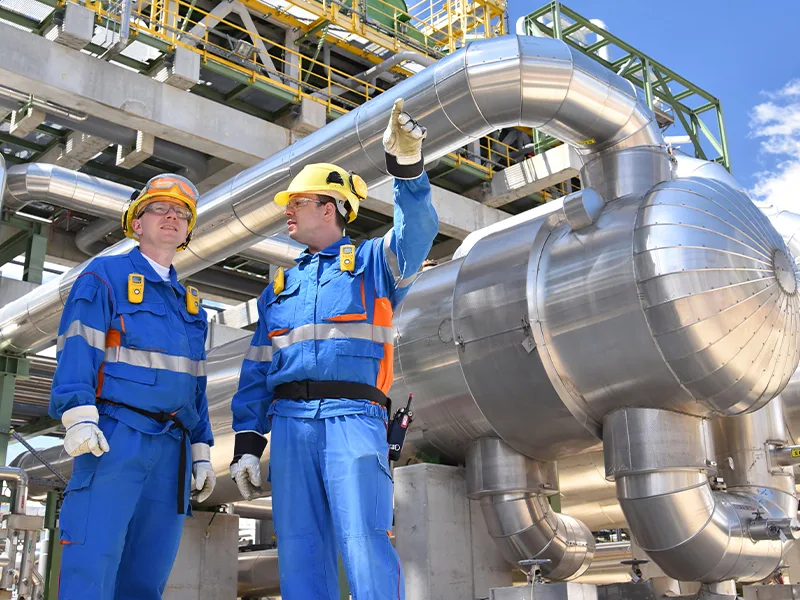 Environment Impact Assessment
Industries are required to comply with policies relating to air pollution levels according to the prescribed local governmental conditions. It becomes essential for the industrial authorities to project their emissions levels to be within the limit as prescribed by the Environmental Impact Association. To ensure the officials of the industrial compliance, it becomes a necessity to have an accurate and reliable air quality monitoring system that can showcase the various parameters of air pollution. Oizom monitors are capable of providing real-time air quality monitoring and accurate reports that depict the various emission levels in a compact and robust body that can last for years.
Why do Industry managers and consultants prefer Oizom?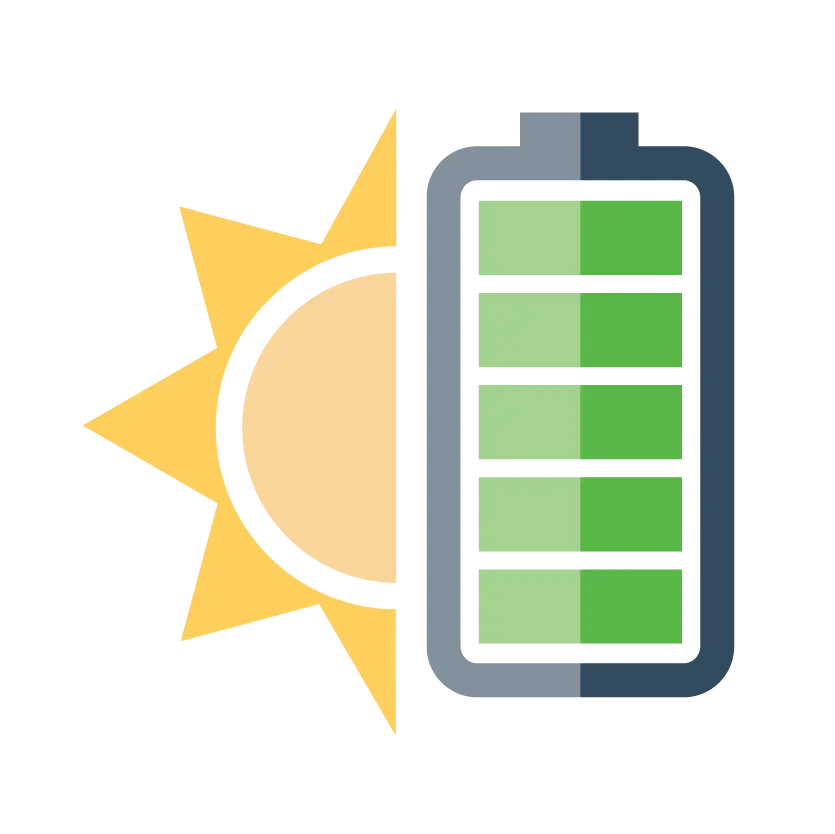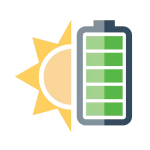 APIs for integration with the Integrated Command and Control (ICCC) dashboard and Visual Messaging Displays (VMD)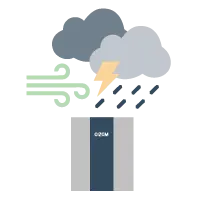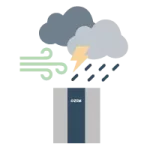 Experience in successful deployment and maintenance of 300+ monitors in more than 25 global cities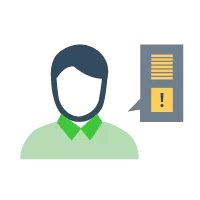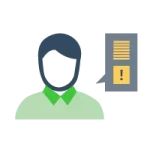 30+ Parameters with easy O&M, Over the Air updates, Data & Power backup features providing maximum uptime
Do you require a custom solution for your Industry?
Schedule a call with our team of experts and get a customised solution for your air quality monitoring requirement
Robust Air Quality Monitor
Oizom offers robust and rugged air quality monitoring systems to withstand harsh environmental conditions. An IP66 certified enclosure along with a strong build ensures monitors work in cold, dry, hot and humid conditions. All Oizom monitors offer complimentary battery backup and data storage in case of losing power and network connectivity respectively. The solutions hence become an ideal choice for Smart City air quality monitoring purposes. 
Robust Air Quality Monitor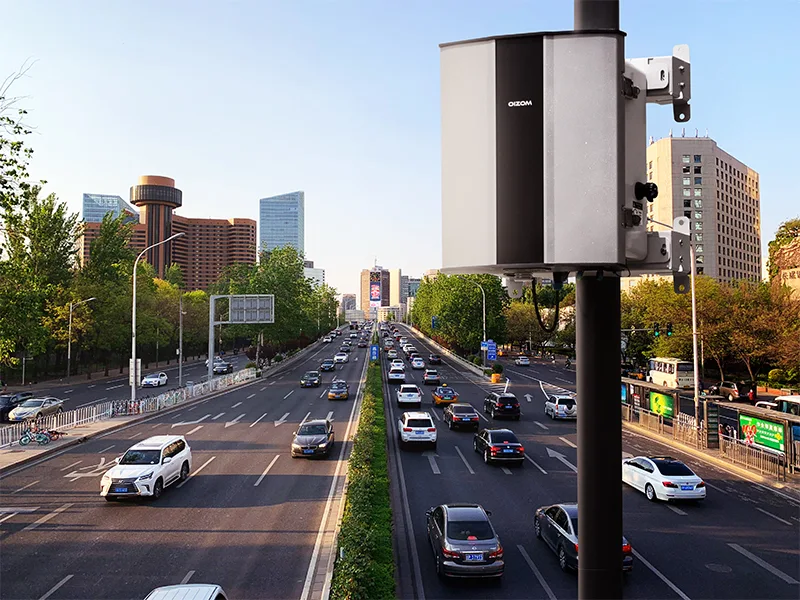 Remote Air Quality Software for Fenceline monitoring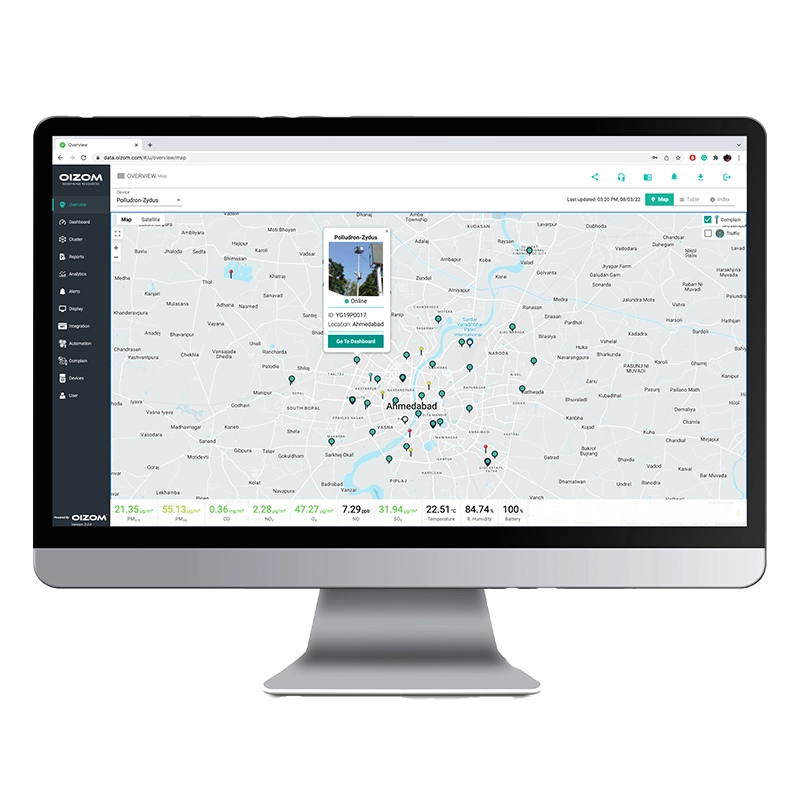 Remote Air Quality Software for Fenceline monitoring
Developed in-house with user feedback over the years, Envizom – Data visualization and analytics software is an ideal choice for drawing actionable insights from real-time monitors. Modules like Overview and Dashboard give a birds' eye view of a city monitoring network. Advanced modules like Analytics and Alerts let users take corrective actions. The remote air quality monitoring software also allows device management and one-step data integration.