AQBot Single Parameter Monitor Series
Fixed Air Monitor for Industrial Air Monitoring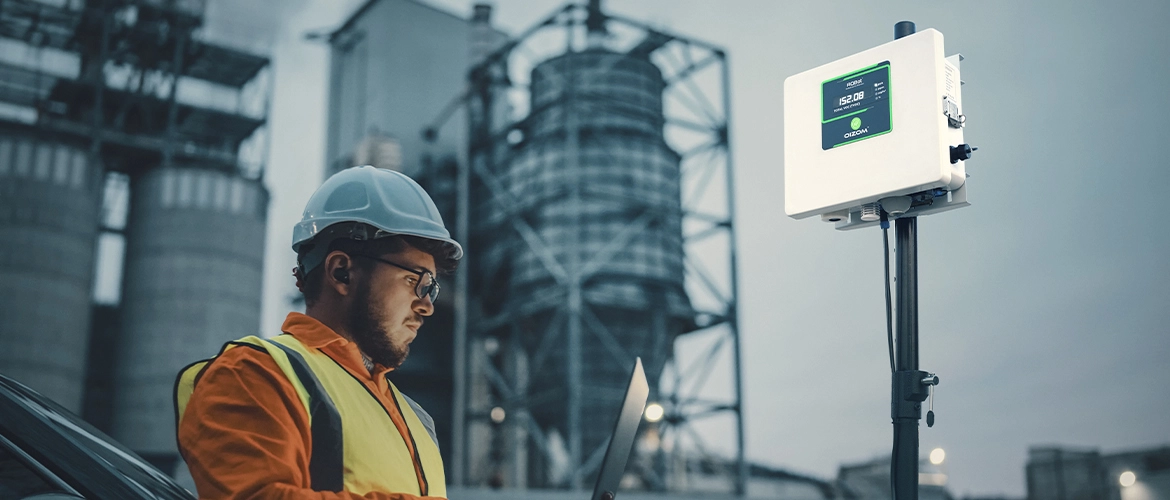 AQBot is an industrial air quality monitor with automation capabilities. AQBot Series offers a wide range of air quality parameters to choose from. AQBot product range consists of critical ambient parameters and toxic gases like Total Volatile Organic Compounds (TVOC), Ammonia (NH3), Hydrogen sulfide (H2S), Methane (CH4), Carbon Monoxide (CO), Formaldehyde (CH2O), Particulate Matter (PM1, PM2.5, PM10, PM100), Ambient Noise, etc. The AQBot series is designed for easy operation to suit multiple applications in the industry.

The AQBot enclosure houses robust electronics to last long in extreme industrial conditions. It offers industry-standard connectivity options in addition to multiple modes of wired and wireless communications. Using a wide range of communication capabilities, AQBot enables the Industrial Internet Of Things (IoT) which is the backbone of Industrial Revolution 4.0. AQBot can easily integrate with existing building monitoring or plant control systems infrastructure.

Wide range of parameters
Compatible with a wide range of environmental parameters for gases, particulate matter, and Noise

Data analytics software
Advanced software with more than 10 different modules to view data, analyze, integrate and generate reports

Built-in Relay
Built-in relay for automating external equipment and better process control

Compact
Light-weight and compact system can be easily installed on any wall, pole, or structure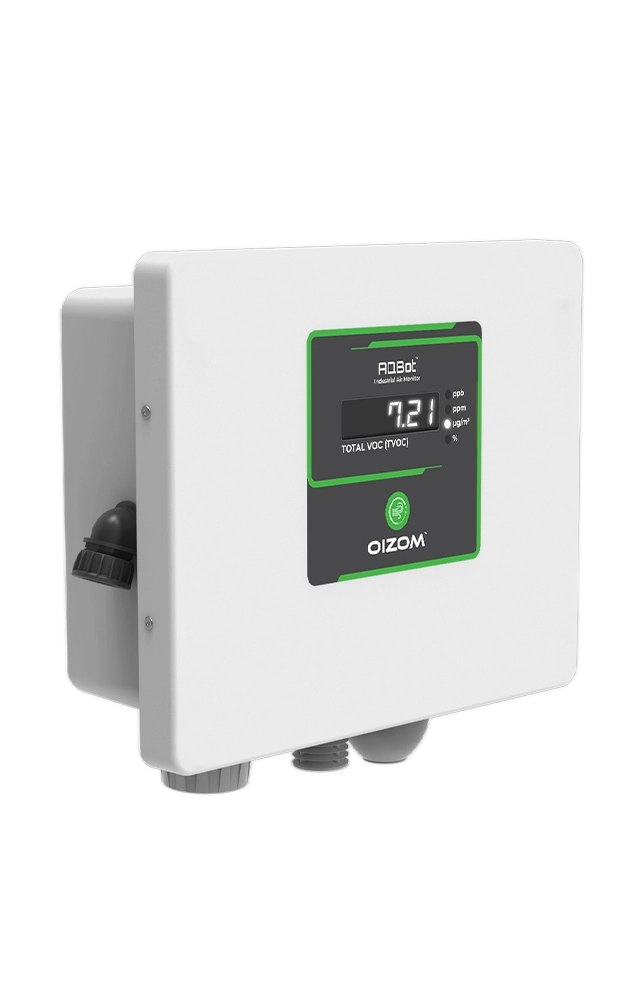 On Device Display
Built-in display to check on-site the concentration along with the unit of measurement

Real-Time Data
Continuous monitoring and real-time data transfer at configurable intervals

Alerts & Notifications
Siren and Strobe light (Optional) for generating real-time alerts in addition to software notifications

Wired Communications
Supports all industry-standard output signals like Modbus, Canbus, RS-485, RS-232
Parameters
Attachments
Technology
Data Accessibility
Download
Parameters
Particulate Matter (PM1, PM2.5, PM10, PM100)
Carbon Monoxide (CO)
Nitrogen Dioxide (NO2)
Sulfur Dioxide (SO2)
Methene (CH4)
TVOC
Chlorine (CL2)
Nitric Oxide (NO)
Formaldehyde (CH2O)
Ammonia (NH3)
Hydrogen Sulfide (H2S)
Methyl Mercaptan (CH3SH)
Ambient Noise
Hydrogen sulfide (H2S)
DOWNLOAD FULL PARAMETER LIST
Attachments
Technology
Data Accessibility
Download
AQBot series offers a wide range of industrial parameters. Being a single parameter monitor, each parameter comes in form of a product variant.
Do you know you can fully customize your air quality monitoring system with Oizom?
Schedule a call with our team of experts and get a customised solution for your air quality monitoring requirement.
Air Quality Solution Architecture