Single Point Continuous NO Monitor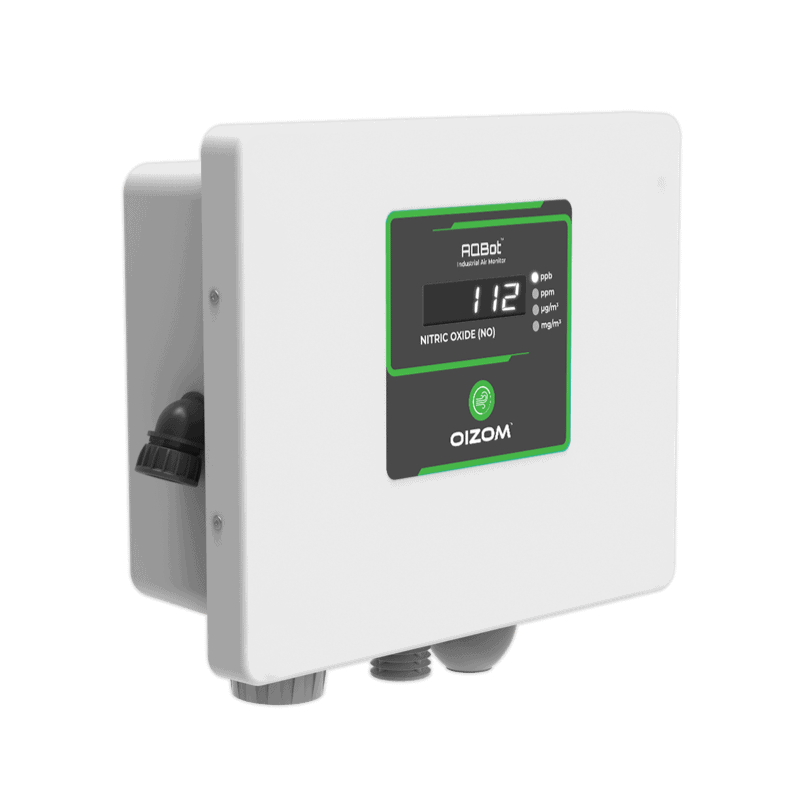 The AQBot NO is a robust Gas Monitor that can measure Nitric Oxide parameters in the air. AQBot monitors NO concentration in real-time and provides accurate and quick results. Oizom offers a wide range of sensor cartridges that provides a measurement range between 0-1000 ppm. The proprietary gas module senses and measures Nitric Oxide concentration as low as ten ppb.

AQBot NO is ideal for air monitoring for industrial safety, gas leakage detection, and odour detection applications. The gas detector enclosure is NEMA 4X approved to last long in harsh industrial environments. It comes with an on-device display to check the NO concentration. The AQBot fixed gas detector comes with an optional on-device Alarm siren and strobe-light for quick action in case of any atmospheric hazard. The siren provides an early warning of potentially toxic gas exposure.

AQBOT-NO can communicate over multiple communication protocols. Multiple NO monitor networks can send data to a central point after configuration. Also, the user can set up a relevant threshold of the built-in relay to trigger the Alarming system. The AQBot comes with pre-set threshold values for alarm. However, users can customize it from the air monitoring software – Envizom.
Quick sensing for threshold-based alerts
Highly accurate data to detect low ppb concentrations
Robust built to sustain harsh industrial conditions
Easy data integrations to match industry standards
Effortless installations with versatile mounting arrangement
Data transmissions through multiple channels
Inbuilt relay operation for automation
Real-time data display for keeping a check
Optional siren & strobe for audio & visual alerts