Temperature – Humidity – Barometric pressure sensor module
Temperature sensor Module for ambient condition monitoring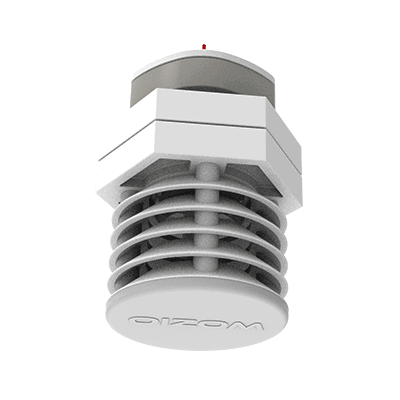 The temperature-humidity-barometric pressure sensor module can accurately measure the temperature, relative humidity, and atmospheric pressure in ambient conditions. The design allows the sensor to monitor the atmospheric conditions on a real-time basis.
The advanced support electronics of this sensor makes it compact and reliable. The functionality of the temperature sensor module includes enhanced signal processing, two distinctive and user-selectable I2C addresses, and communication speeds of up to 1 MHz.
The sensor module casing is a plug and plays module. The module is robust and works with great stability in extreme weather conditions. The module has shown great long term stability and accuracy.
All our products are equipped with this sensor module. Therefore, this module is ideal for ambient air quality monitoring, Outdoor dust monitoring, Weather monitoring, and Odour monitoring.
Specifications of the ambient temperature sensor module are listed below:
Temperature:
Measurement Range: -40 to 125 deg cel
Sensor Life: 2 years
Minimum detection limit: -40 ppm
Working Principle: Solid-state semiconductor sensing
Drift: N/A
Humidity:
Measurement Range: 100% Rh
Sensor Life: 2 years
Minimum detection limit: 0.1%
Working Principle: Solid-state semiconductor sensing
Drift: N/A
Pressure:
Measurement Range: 300-1100 hPa
Sensor Life: 2 years
Minimum detection limit: 300 hPa
Working Principle: Solid-state semiconductor sensing
Drift: N/A