Ambient Air Quality Monitoring System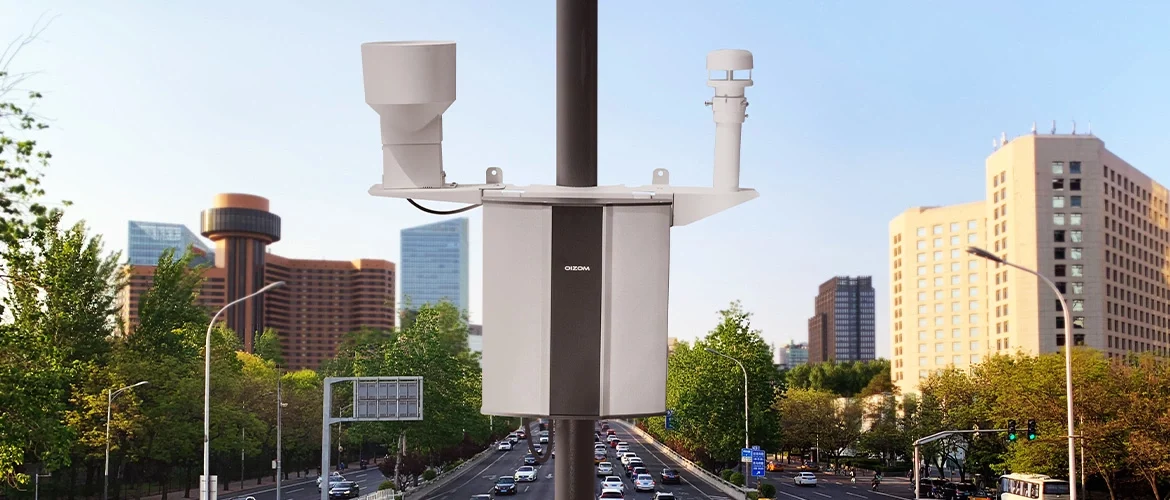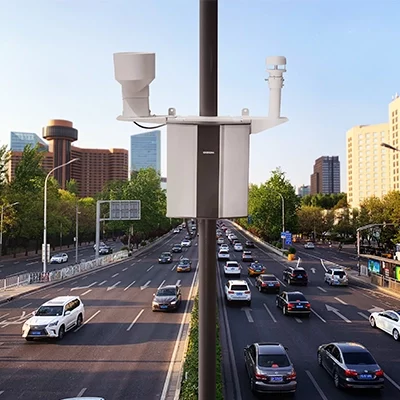 Polludrone is a fully integrated real-time air quality monitoring device that delivers reference equivalent performance. Polludrone is a comprehensive solution to monitor all the critical ambient environmental parameters related to air quality, noise, odour, weather, and radiation. In addition, meteorological parameters like wind speed, wind direction, rainfall, flood levels, and visibility can be monitored using external modules for ground-level weather data. Polludrone is a highly accurate yet cost-effective solution – measuring criteria pollutants to WHO air quality limits yet costing 10x less than a traditional station based on analyzer technology.

The Polludrone is an ideal choice for smart infrastructure applications such as Smart Cities, Airports, neighbourhoods, University Campuses, Schools, Highways, Tunnels, and roadside monitoring. Polludrone is the perfect ambient air pollution monitoring system to understand the environmental health of a premise. The accurate air quality data from the Polludrone can be used by decision-makers for strategic planning and data-driven infrastructure and policy level changes.

The Polludrone measures all major ambient parameters such as PM1, PM2.5, PM10, PM100, Carbon Monoxide (CO), Carbon Dioxide (CO2), Sulphur Dioxide (SO2), Nitrogen Dioxide (NO2), Ozone (O3), Hydrogen Sulfide (H2S), Ambient Noise, Light, UV, Temperature, and Humidity. The Polludrone uses our patented e-breathing sampling technology that offers higher accuracy and near-reference data. Hence, by creating a dense network of data points, the Polludrone is powered to generate hyperlocal pollution data.

The Polludrone outdoor air quality monitoring equipment is communication agnostic. The device works on various wired and wireless communication protocols like GSM, WiFi, LoRA, Sigfox, and NBIoT to transmit the data on the Oizom cloud in near real-time. Additionally, it has an inbuilt memory backup to ensure no data loss in network failure. Polludrone works seamlessly with Oizom IoT Terminal. Uses can visualise the data in a real-time dashboard, automated reports, and intelligent alerts on the platform. The data can also be accessible through Rest APIs for integration into 3rd party software and process automation. This low cost air quality monitoring device is your one-stop solution to monitor the National Air Quality Index (NAQI).
Patent Pending Technology
Works on innovative e-Breathing technology for higher data accuracy

Capable of running independently on solar power

Wide range of connectivity options like GSM / WiFi / LoRa / NBIoT/ Ethernet

Automatically upgradeable from a central server without any onsite visit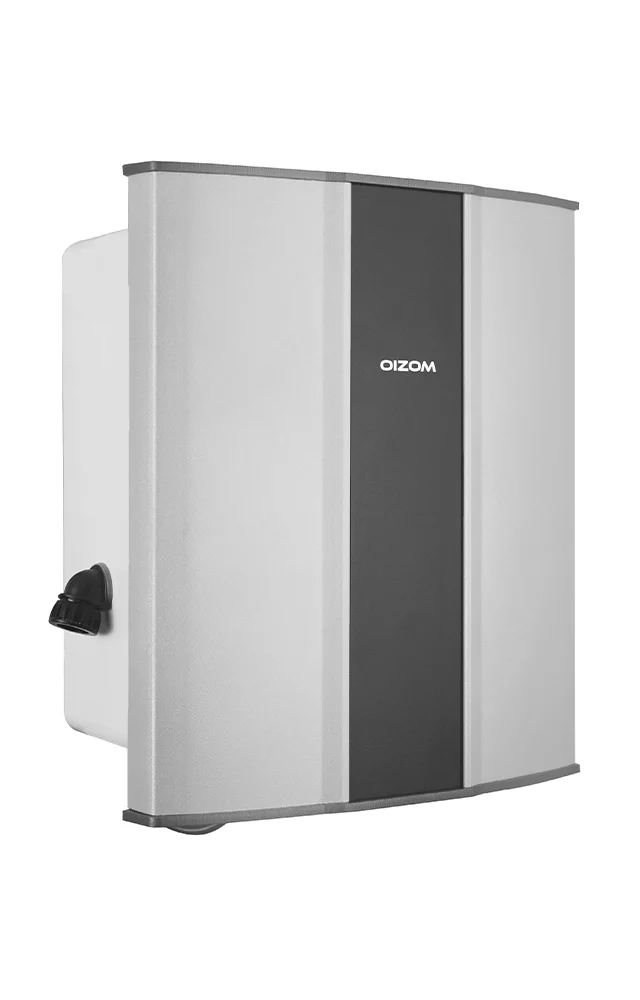 Light-weight and compact system installed at 12-15 feet (3.5-5 m) height

Continuous monitoring and real-time data transfer at configurable intervals

IP66 grade enclosure for endurance against harsh weather conditions

The third-party nodal agency, reference station co-location & spot calibration
Ultra Fine Particulate Matter (PM1) – UFPM
Respiratory Suspended Particulate Matter (PM2.5) – RSPM
Suspended Particulate Matter (PM10) – SPM
Total Suspended Particulates (PM100) – TSP
Carbon Monoxide (CO)
Carbon Dioxide (CO2)
Sulfur Dioxide (SO2)
Nitrogen Dioxide (NO2)
Nitrogen Oxide (NO)
Ozone (O3)
Hydrogen Sulfide (H2S)
Ambient Noise
Ambient Light and UV Radiation
Temperature, Humidity, and Barometric Parameters
The Polludrone air quality monitoring system has three variants available are Polludrone Lite, Polludrone Smart, and Polludrone Pro. These product variants are designed to target different applications and use-cases.

PM2.5, PM10, CO2, CO, SO2, NO, NO2, O3, Noise, Light, UV-Radiation, Temperature, Humidity
PM1, PM2.5, PM10, PM100, CO2, CO, SO2, NO, NO2, O3, H2S, Noise, Light, UV-Radiation, Temperature, Humidity
Do you have a specific requirement?
Schedule a call with our expert team and get a customised solution
for your air quality monitoring requirement
Polludrone Air Quality Monitoring System Architecture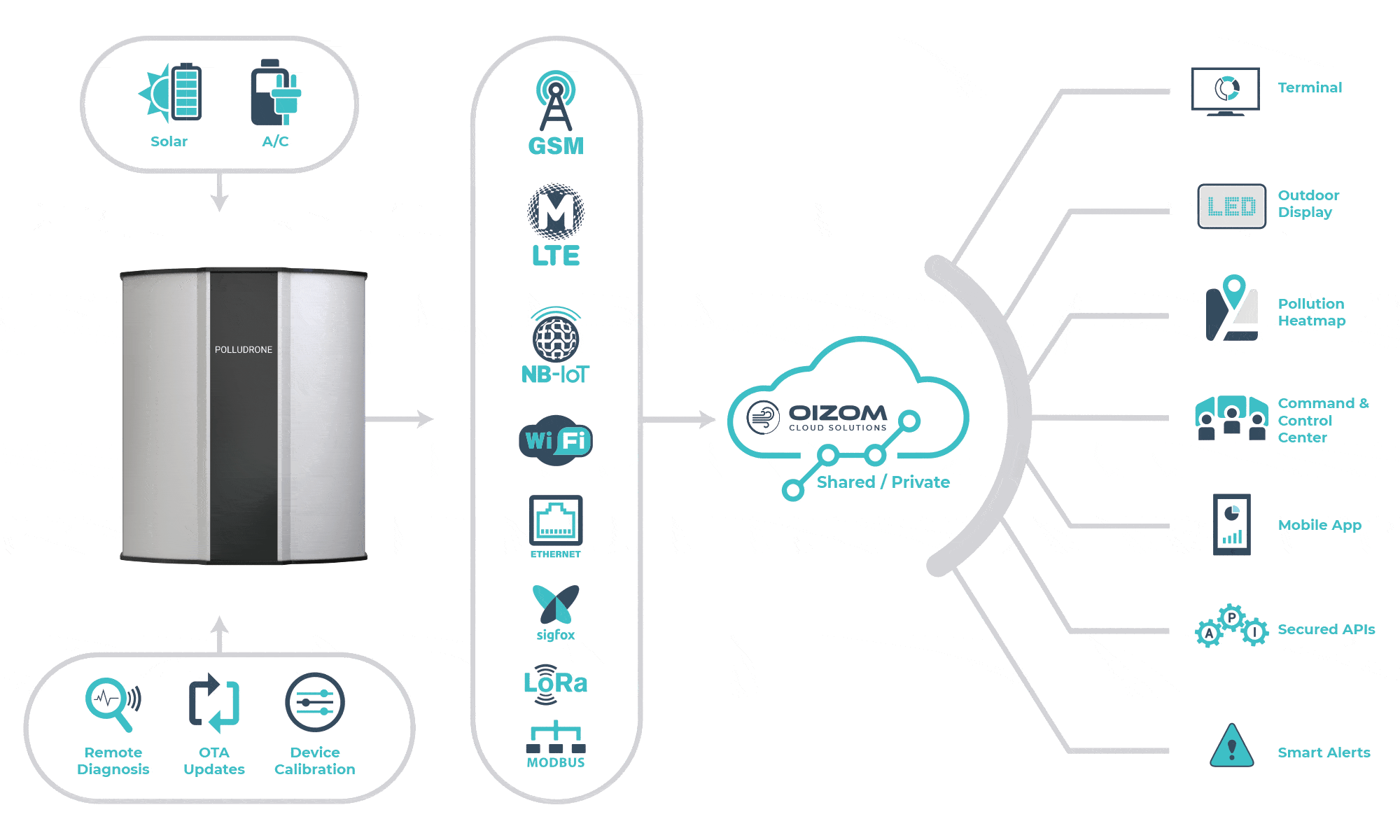 Polludrone Solution is designed with an ultra-modular approach to accommodate any existing infrastructure. For power, Polludrone can work on External AC or DC power as well as Solar Power. For data transmission, Polludrone can communicate the data using various Wired and Wireless channels. GSM, GPRS, 3G, WiFi, LORA, LTE, and SIGFOX are available for wireless data communication. Where Ethernet, Modbus, RS-485, and RS-283 are the wired data-communication options. Also, the air-quality data monitored by Polludrone can be transmitted to Oizom Cloud, which can be hosted on Shared or Private Infrastructure.

The data from Oizom Cloud can be helpful for different data solutions based on the end applications. Users can visualise the Polludrone data in Oizom Data Terminal. Additionally, it can publish the data on an Outdoor display. Generation of air Pollution Maps is possible using Polludrone Data. The data from Polludrones can be accessible in the Command & Control Centre (CCC) of a Smart City. The real-time data can be transmitted to 3rd party applications using secure end-point APIs. Read all case studies on air pollution to know more about the product application and use cases.
Polludrone Video explains everything you need to know about our range of Air Quality Monitoring Systems. In addition, you may watch the Polludrone Video to understand its Capabilities in terms of Parameters, Working Principles, Communication Protocols, Power Requirements, Data accessibility. It's a 4 minute 19 seconds video covering all the essential aspects of Ambient Air Quality Monitoring.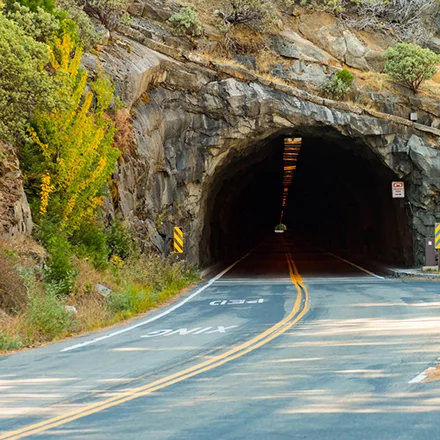 Vehicular Pollution Monitoring in Tunnels and Parking Lots
Interested in Oizom solutions? Just fill up the form and we will get in touch with you within a day or two.