Sound level meter for ambient noise monitoring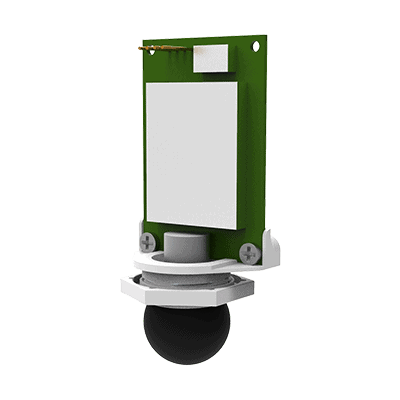 The Noise sensor module can accurately measure the noise levels in the ambient air. The lightweight sound level monitor design is capable to monitor the ambient noise on a real-time basis.
The advanced support electronics of this sensor makes it compact and reliable. The low noise electronics allows stable and reliable measurement of the ambient sound level. This sound level meter provides a direct reading of sound level in decibels (dB).
This sound level module works on the principle of capacitance. It provides a uniform response to sounds arriving from different angles simultaneously.
The Polludrone air quality monitoring systems and AQBot – Noise monitoring device use the sensor module. The sensor module specially designed for monitoring ambient noise in smart cities, construction sites, airports, roadside, industrial applications, etc.
Specifications of the Noise sensor module are listed below:
Measurement Range: Upto 140 dB
Sensor Life: 2 years
Minimum detection limit: 0.5 dB
Working Principle: Capacitive
Drift: N/A