Air Pollution Case studies
DOCUMENTATION OF CASE STUDIES ON AIR POLLUTION
At Oizom, our vision is to empower various industries with highly scalable data-driven solutions for a sustainable future. Explore how Oizom Environmental Monitoring Solutions enable the Smart City Authorities, Real Estate Organizations, Airports, WWTPs, Landfills to tackle the global menace of pollution. Here are some air pollution case studies listed below that entail detailed descriptions of the different projects undertaken by Oizom. Read on to know more!
All Air Pollution Case Studies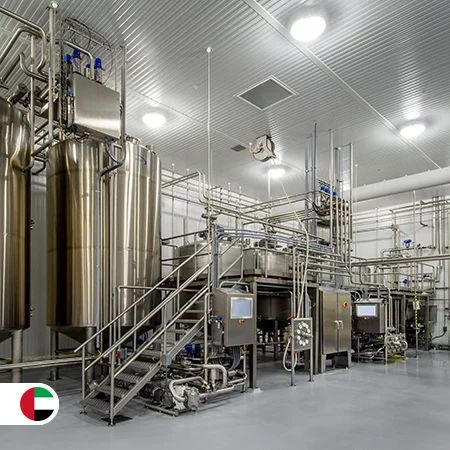 UAE's leading dairy ensured the health and well-being of their employees and customers with Oizom's Odosense, an ideal solution with accurate and reliable data, allowing them to take proactive measures.
Our Contribution in Cost-Effective Air Pollution Monitoring
Oizom has successfully excelled at developing wholesome ambient air quality measurement systems. Intelligent IoT-driven devices help in taking the first step in air pollution mitigation. Our outdoor air quality monitors are helping from providing the government with efficient air quality monitors for Smart City Development to prioritizing the need for Industrial Hygiene. Our case studies on air pollution monitoring showcase the impact of deploying sensor-based ambient air quality monitoring systems.
We cater solutions to Smart City Authorities, Real Estate Organizations, Airports, WWTPs, landfills, and various other communities that are user-friendly and devices that are compact and easy to install/work with. Some air pollution case studies prove how these solutions have made customers feel healthier, safer, and increasingly sustainable.