Oizom offers end-to-end and scalable solutions for real-time air quality monitoring and advanced data analytics
"We've tested air quality monitors from across South Asia, Europe, and the US. Our best pick for outdoor air quality monitoring is Oizom."
~ Dr. Srikanth Sola, Devic Earth
Real-Time Air Monitoring Solution
Offering accurate air monitoring solutions is the core focus of Oizom. Through cost-effective and highly scalable air-monitoring solutions, Oizom is devoted to democratizing air quality data. With our range of air monitoring systems, we monitor various environmental parameters like air quality, polluting gases, odourful and toxic gases, noise, weather conditions, radiation, etc. Using our patented e-breathing technology, Oizom assures the highest accuracy even in extreme environmental conditions. Our web-based air monitoring software provides real-time environmental data for better decision-making. The Air monitoring software – Oizom terminal derives actionable insights for authorities, communities, and industries.
By offering solutions for numerous air-monitoring applications, Oizom has pioneered in enabling environmental professionals, researchers, city authorities, and industries with their air quality monitoring requirements. Our compact and cost-effective air monitoring systems make air quality monitoring projects easy, safe, and hassle-free.
Oizom Air Quality Monitoring System Meets MCERTS Performance Standards
Our Dustroid dust monitoring device is now compliant with indicative MCERTS for particulate matter (PM2.5, PM10)
Oizom Air Quality Monitoring System Meets MCERTS Performance Standards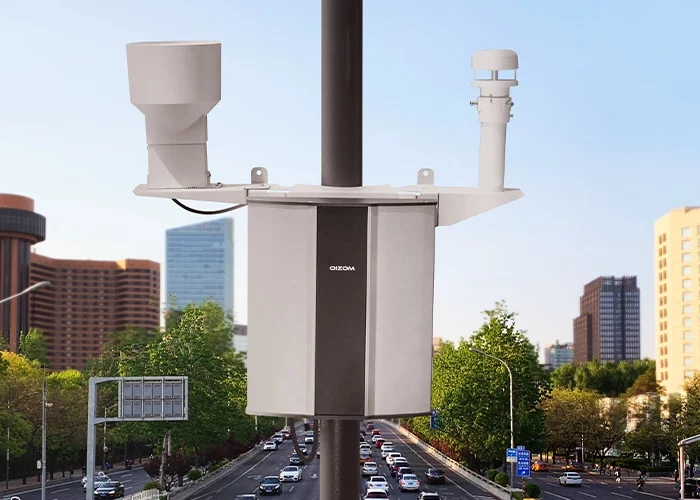 Polludrone – an integrated air monitoring systems are an ideal system for real-time outdoor air quality monitoring for Urban and Industrial applications.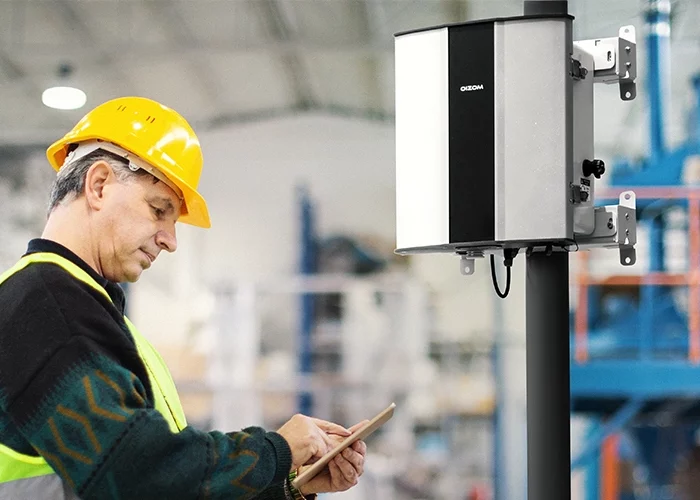 Odosense monitors various odourful and toxic gases in the environment to provide insights for odour dispersion and modelling.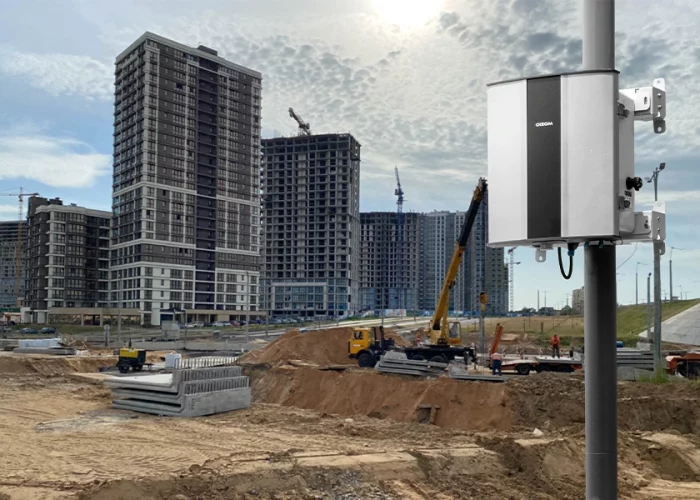 Dustroid is a particulate monitoring system to measure a wide spectrum of particulate matter sizes for dust laden activities.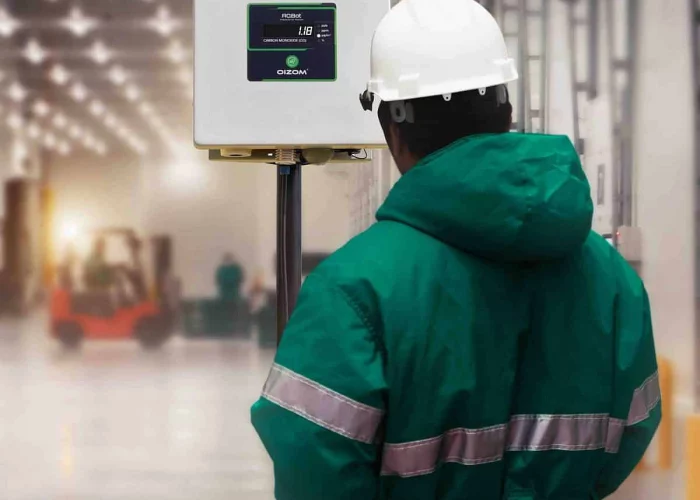 AQBot is an industrial air quality monitor designed to serve multiple application with wide range of parameters.
Why Customers Choose Oizom?

Integrated Sensors
Oizom Air-monitoring system has capabilities to host upto 17 air-quality parameters in a single enclosure.

Low cost of ownership
With a low cost of ownership and minimal maintenance requirements, Oizom is an ideal solution for hyperlocal air quality monitoring network.

End to End Solution
Oizom offers a holistic solution from accurate Air quality data monitoring to advanced data analytics platform for accessibility in real time.

Accurate Air Quality Data
Using patented e-Breathing technology, Oizom systems are highly accurate and have more than 90% accuracy against Federal Reference System (FRM) grade monitoring stations.

Supports Multiple Data Communication
Every Oizom air-monitoring system is a smart & connected device supporting upto 9 various wireless and wired communication protocols.

Traceable Calibration
Every Oizom air-monitoring system is lab calibrated against SI traceable gases to assure utmost accuracy. A lab calibration certificate is provided with every system.

Works in extreme climate
Oizom systems have proven their applications in extreme climatic conditions with temperatures ranging from -40°C to 60°C and humidity up to 100%.

30+ Environmental Parameters
Oizom systems offer the possibility to monitor more than 30 environmental parameters like dust, toxic gases, odorants, noise & weather conditions.

Advanced Data Management Platform
Oizom offers air-quality software with essential modules like realtime dashboard, automated reports, cluster maps, smart alerts and API integrations for effective and timely actions.
Do you have a specific requirement?
Schedule a call with our expert team and get a customised solution
for your air quality monitoring requirement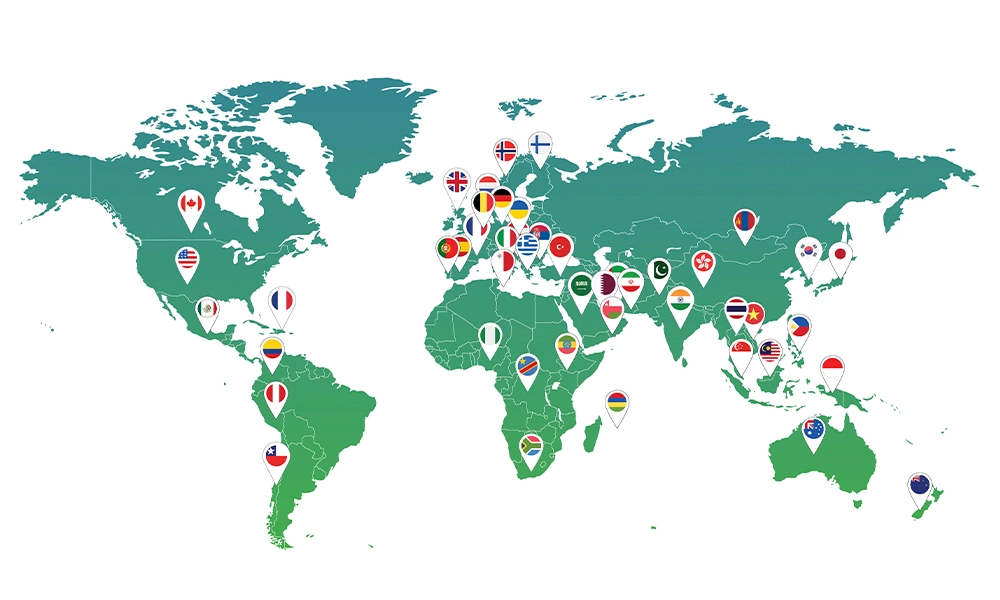 Oizom offers scalable environmental monitoring technology and solutions. Oizom's Ambient Environmental Monitoring Solutions actively monitors the environmental conditions of 15 Smart Cities worldwide. With more than 1000 installations across the globe, we monitor the environmental health of more than 23 million people worldwide. Oizom has a strong presence across 50+ countries through our ecosystem of channel partners and distributors.
Exceptional support by Oizom
Happy to share that our project with Ahmedabad Municipal Corporation (AMC) is appreciated. 9 devices installed and data validation performed by empaneled lab. Oizom team supported us during the project. Brijesh Chawla (E&Y, Prev. CII -GKAFC)
Satisfied with the solutions
For NLT Secure being a partner of Oizom has allowed us to deliver a valuable solution to different companies with Industry 4.0 projects, bringing the technology to Latin America, as well as to the USA for methane gas monitoring in oil extraction plants. Oizom has always provided us with all the technical support in the implementation and calibration of the devices. (Nlt Technologies And Services Ltd.)
Scalable Technology
Oizom is an Innovative, dynamic and young company. They provide with excellent, scalable technology and quick support. (ENVISA)
Satisfied with the solutions
The organization (Oizom) has given us good solutions and supported us as and when required. The workforce acts pro-actively. Team would help us if a periodic communication on the status of the device is sought. Lodha Developers Ltd. (PCMA)
Great After sales Service
Working with Oizom means: Professionalism, Quick responses, Quality products, Business agility, Customer service and team feeling. (DISCOMON)