Dust Monitoring at Construction Site
For health & safety of nearby residents and workers
"We are pleased with Oizom's support and service provided. Oizom has made a mark in the state with its breakthrough technology of low-cost sensors, while at the same time maintaining its accuracy in reading the various parameter levels."
Mr Pankaj, Volta Engineering Solutions
Dust Monitoring at Construction Site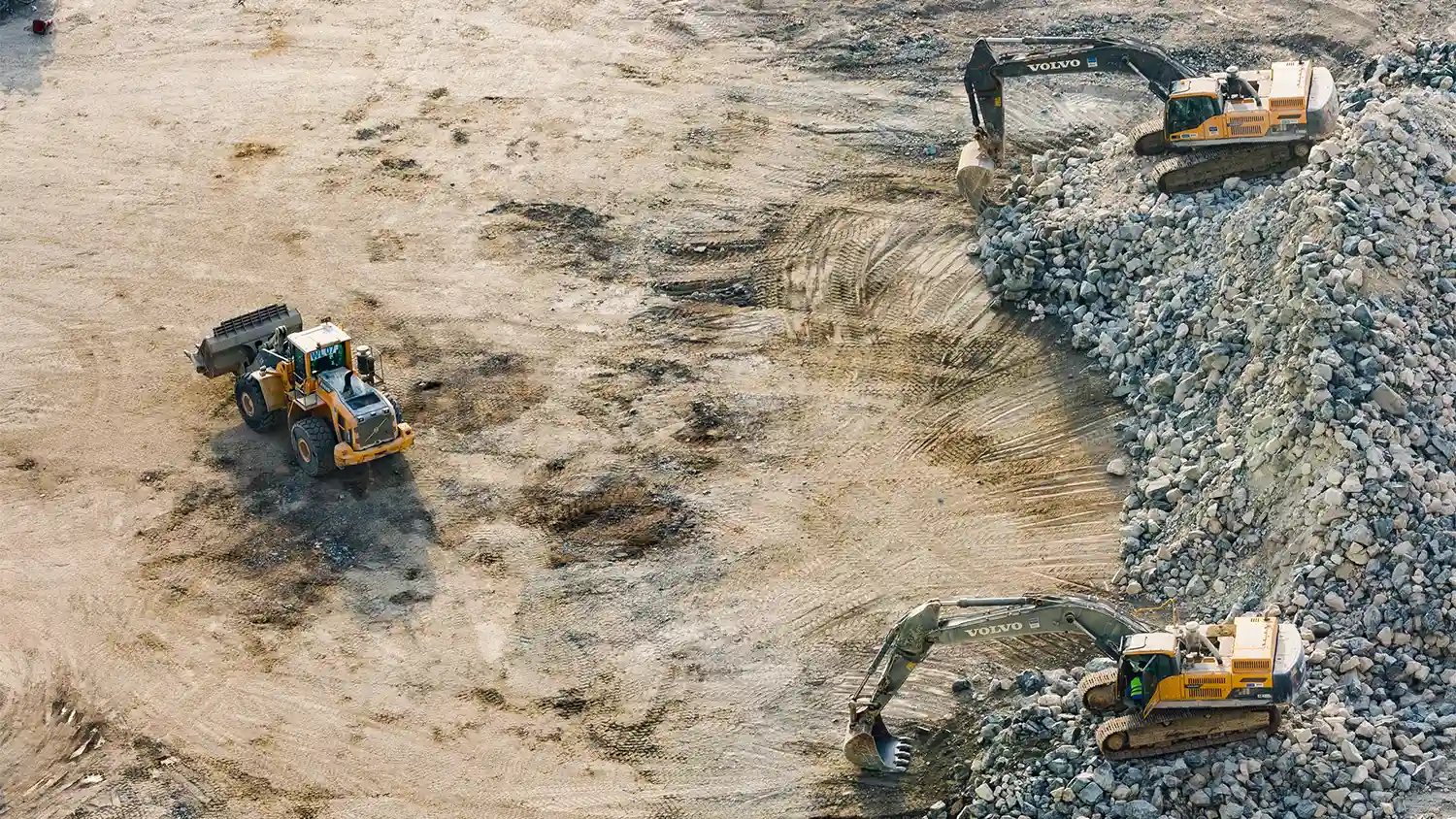 Ensuring Pollution Free Infrastructure Development
Build trust by promoting informed decision-making with affordable Air Quality Monitors
Global construction activities have increased drastically in the last few decades. Bulk material transportation, loading/unloading, open-air storage, concrete and mortar making, cutting and filling, and equipment movement also contribute a fair share of air pollution. Portable dust monitors at construction sites helps analyse long-term trends of dust concentration in the construction site and helps managers plan mitigating strategies. Oizom's Dust monitoring equipment– Dustroid can automate Dust suppressors by construction dust monitoring to help maintain occupational health and safety. Additionally, Oizom's Dustroid and Polludrone can monitor and provide air quality data that helps in making of the compliance report, Environment Impact Assessment (EIA) and Environmental Clearance (EC). The generated data thus helps in planning and executing the Environment Management Plan (EMP). Therefore, saving time and effort of the construction workers by effectively performing dust suppression with minimum human interventions and errors.
Scheduling Dust Laden Activities
Construction site managers can schedule construction site dust control activities for dust exposure management to ensure workers' health and safety. Additionally, keeping in mind the weather conditions like humidity and temperature is important to ensure the maximum productivity of the project. Oizom's monitors provide real-time actionable data on ambient air pollutants and weather in and around the construction site. It can also provide notifications to the managers when such air pollutants cross the safety limit. This helps the managers take prompt actions to mitigate any such crisis and plan construction activities without any hassle.
Scheduling Dust Laden Activities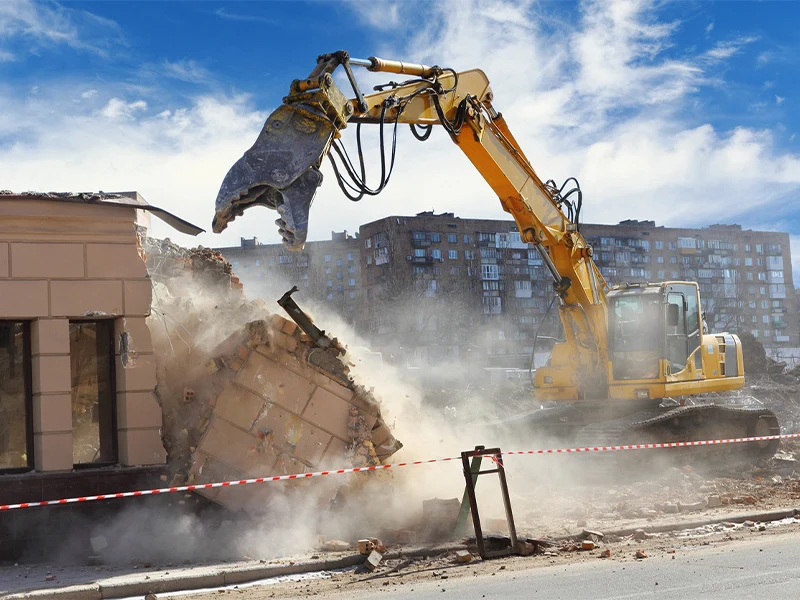 Construction Dust Monitoring for Mitigation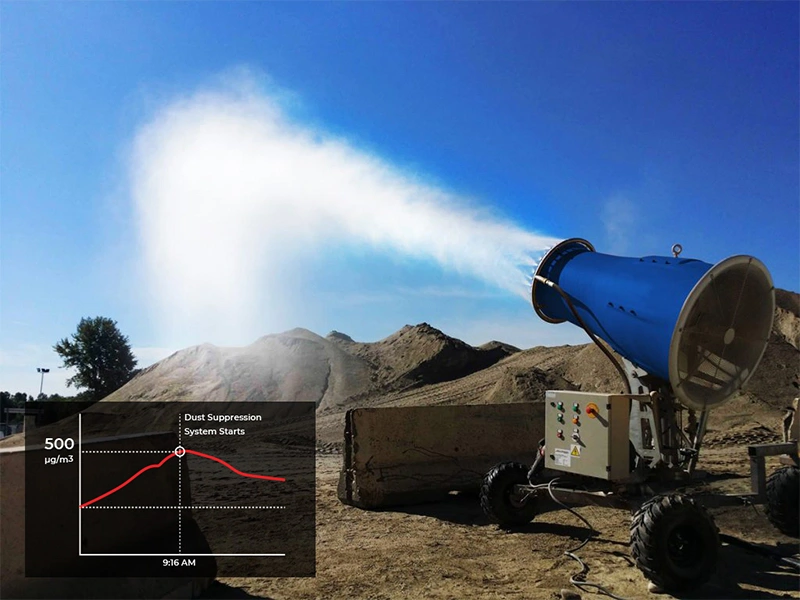 Construction Dust Monitoring for Mitigation
To safeguard the health & safety of the workers and locals, dust suppressors are utilised in construction sites to mitigate high concentrations of particulate matter. To expedite the process, Oizom's monitors come equipped with Automation capabilities that can trigger Dust suppressors if and when the dust levels cross a particular threshold. With threshold-based alerts, the device equipped with Relay triggers the deodorising system to switch ON or OFF. These particulate matter detectors save human effort in manually operating the system based on data.
Construction sites are a source of harmful levels of noise and other hazardous air pollutants. It becomes important to keep track of the noise levels on a regular basis to mitigate the harm caused to people. This helps the construction site managers to timely schedule various construction activities so as for it not to overlap and cause noise beyond safety levels. This is where Oizom's Noise detection sensors play a hand in timely reporting to the authorities of the noise levels in and around the construction activities.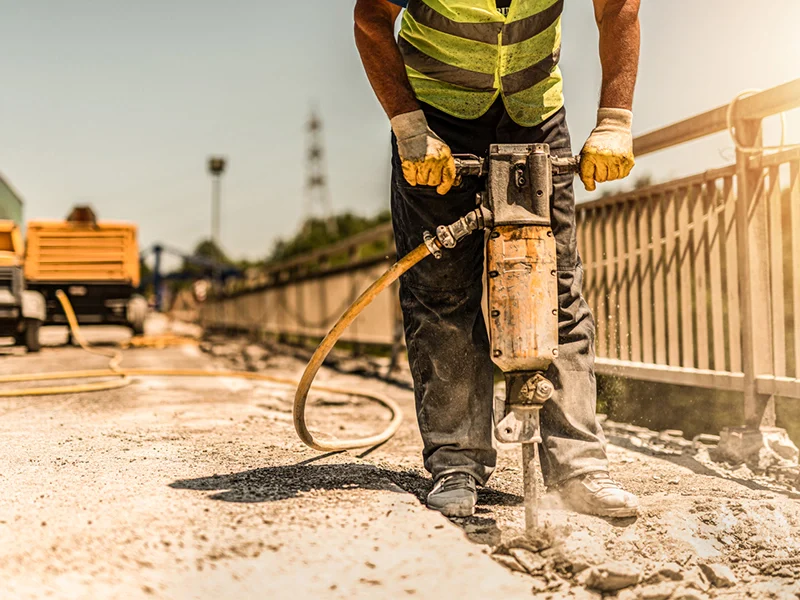 Better Worker Health and Safety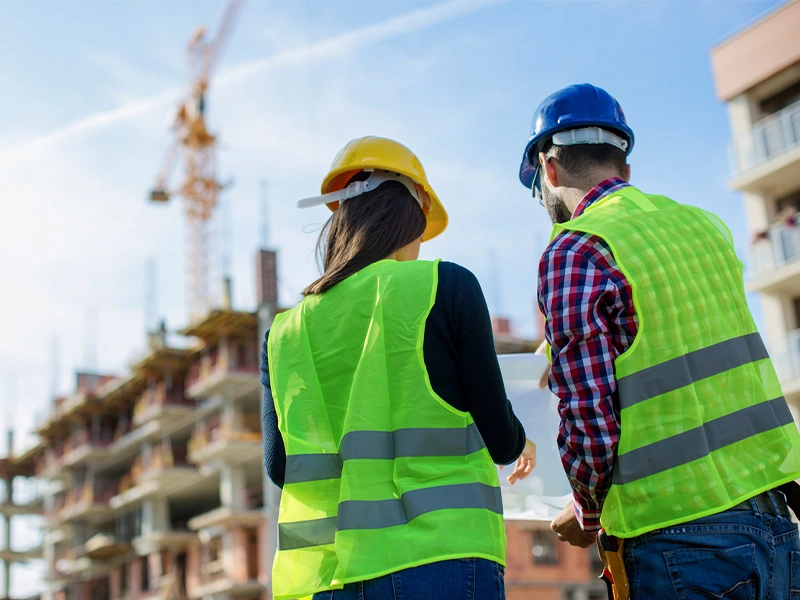 Better Worker Health and Safety
A construction site is a home to various dust-laden activities, and it becomes the task of the administrators to ensure the workers of safe working conditions. Oizom's monitors provide real-time data monitoring with a threshold-based alarm system that gets triggered to notify the workers to take protective actions when required. A compact and durable solution for gas monitoring and accurate data for EHS air quality monitoring ensures the workplace follows a holistic EHS approach.
Why Construction Managers Prefer Oizom?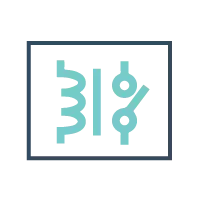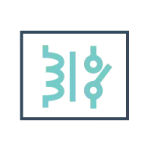 Two nos. in-built relays for integrating third-party pollution control equipment with threshold-based triggers, increasing efficiency and saving time & labour.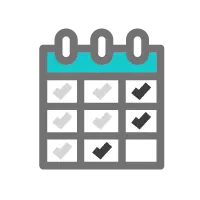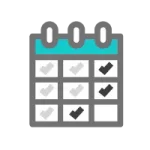 Users can schedule automated reports and alerts for hassle-free real time dust monitoring solutions and timely reporting.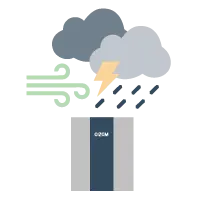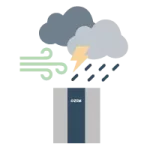 A weatherproof enclosure houses the monitor, protects the electronic components from harsh environmental conditions, and provides uninterrupted monitoring.
Polludrone – an integrated air monitoring systems are an ideal system for real-time outdoor air quality monitoring for Urban and Industrial applications.
AQbot – PM is a dust-monitoring device with an on-device display and automation capability. You can monitor particles ranging from PM1, PM2.5, PM10, and PM100 in a single enclosure. 
Dustroid is a particulate monitoring system to measure a wide spectrum of particulate matter sizes for dust laden activities.
Require custom solution for your construction project?
Schedule call with our expert team and get the customised solution for your air quality monitoring requirement
Robust Air Quality Monitor
Oizom offers robust and rugged air quality monitoring systems to withstand harsh environmental conditions. An IP66 certified enclosure along with a strong build ensures monitors work in cold, dry, hot and humid conditions. All Oizom monitors offer complimentary battery backup and data storage in case of losing power and network connectivity respectively. The solutions hence become an ideal choice for Smart City air quality monitoring purposes. 
Robust Air Quality Monitor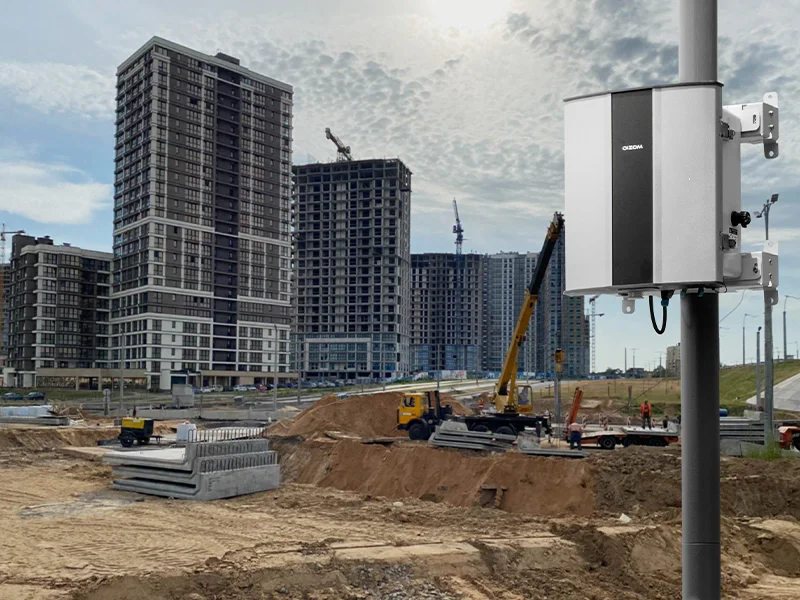 Remote Air Quality Data Software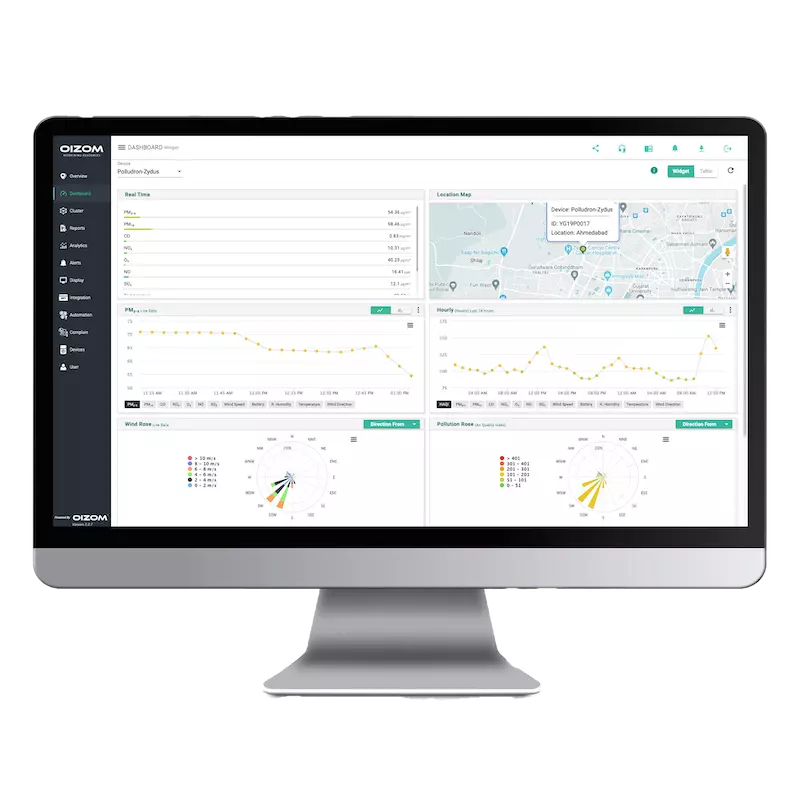 Remote Air Quality Data Software
Developed in-house with user feedback over the years, Envizom – Data visualization and analytics software is an ideal choice for drawing actionable insights from real-time monitors. Modules like Overview and Dashboard give a birds' eye view of a city monitoring network. Advanced modules like Analytics and Alerts let users take corrective actions. The remote air quality monitoring software also allows device management and one-step data integration.