Air Pollution Modelling Software for Air Quality Data Analytics & Forecasting
Air Pollution Modelling Software – Oizom Environmental AI provides environmental data prediction and forecasting. The purpose of environmental data prediction is to analyze the past and current environmental trends of a region to forecast its future impact. The data obtained from a few locations can be used to predict the environmental conditions of the surrounding area, using methods like interpolation, extrapolation, and environmental modeling. Oizom has predictive capabilities in the form of heat maps, forecasting, and impact assessment.
Oizom generates high-resolution pollution maps using sensor data and by mapping traffic, satellite, weather and source-inventory data for dispersion modelling. Through this hyperlocal pollution heatmap, multiple geospatial applications can be addressed. Real-time source apportionment is possible using reverse modelling.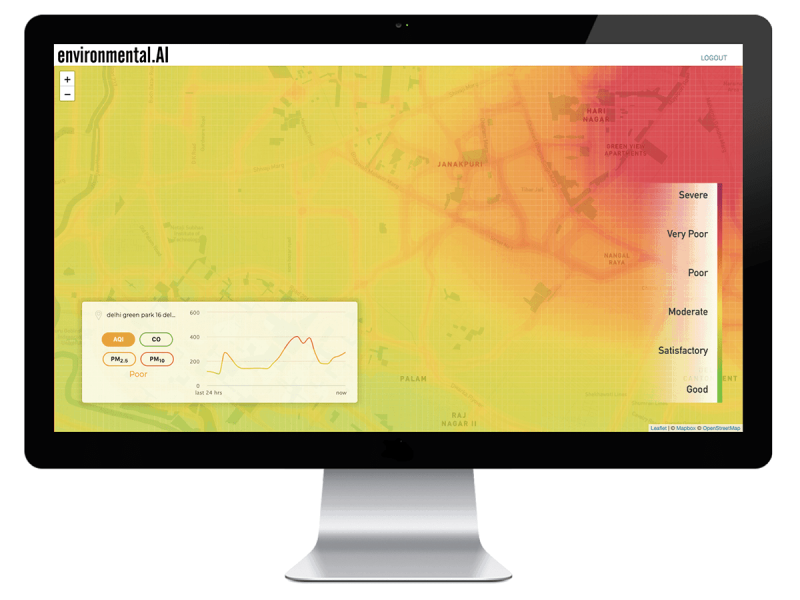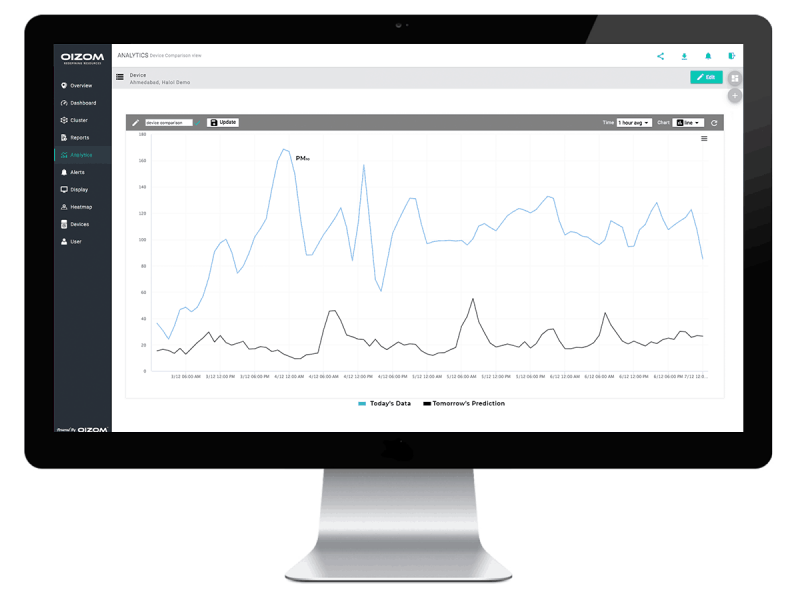 The historical data can assist in forecasting any imminent hazard aforehand. Through historical data and its trend analysis, we can decipher the direction and magnitude of change in environmental condition for upcoming days. The trend study can help to identify any abnormalcy in the air quality and predict its future impact. This feature is a key factor for a Graded Response Action Plan (GRAP).
By monitoring at the source level, the impact of pollution can be assessed for surrounding areas using dispersion modelling. The colour-coded plumes based representation can assist in studying the evolution of plume and its impact in the surrounding area.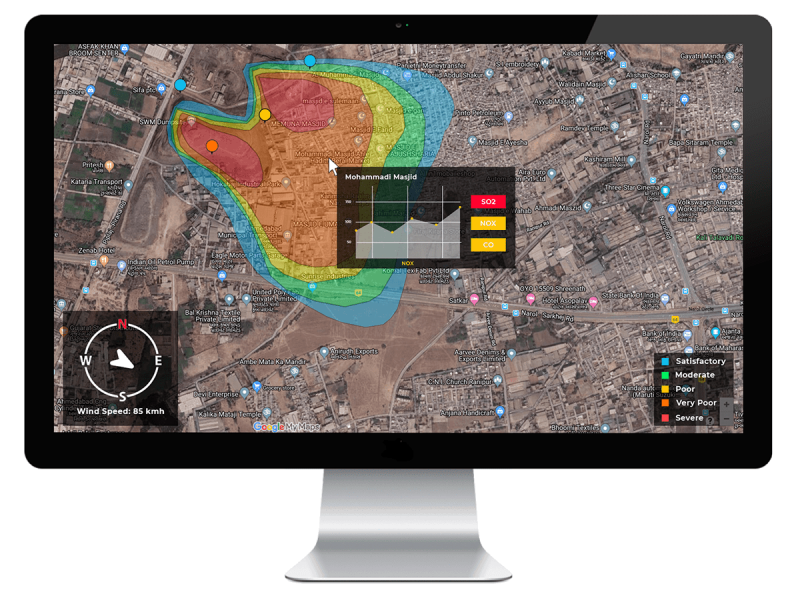 Let's discuss your air quality monitoring project!
Schedule a call with our experts to attain a solution for your unique air quality monitoring requirements