Ambient Noise Monitoring Device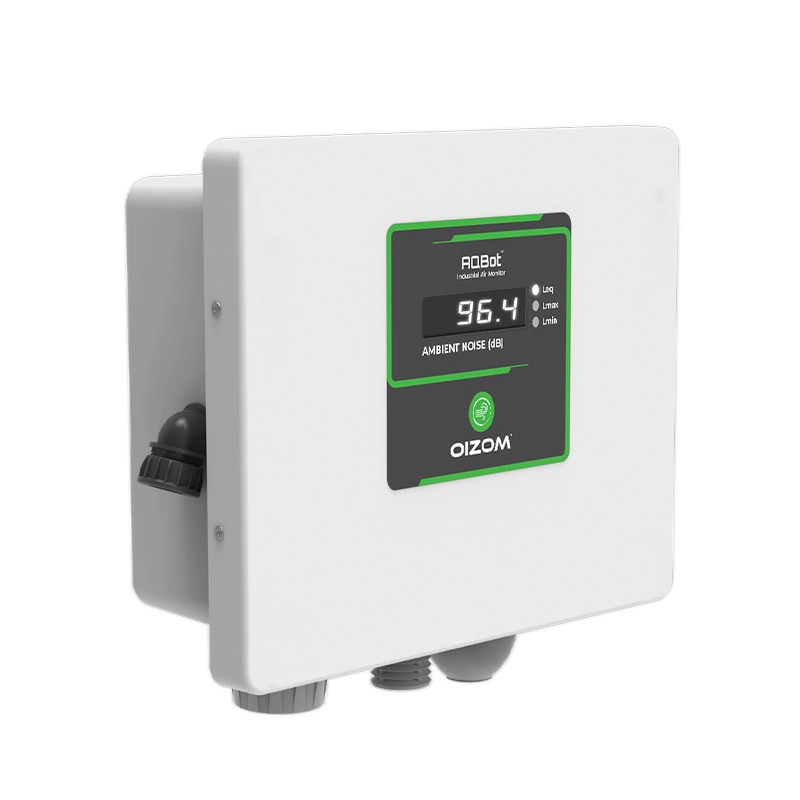 The AQBot – noise is an automatic noise monitoring device. The lightweight sound level monitor design measures ambient noise on a real-time basis. The robust enclosure and advanced support electronics make it compact and reliable. The low noise electronics allows stable and reliable measurement of the ambient noise level. This sound level meter directly reads sound level in decibels (dB).

The device has an advanced class -2 noise sensor module specially designed for ambient noise monitoring applications. The AQBot enclosure is NEMA 4X approved to function in harsh industrial environments. It comes with an on-device display to monitor the real-time noise levels without being dependent on any external display. The device has an optional on-device alarm siren and strobe light for maximum safety. It provides an early warning of high noise levels in the area.

The noise monitoring device can communicate over multiple communication protocols. Multiple noise monitor networks can receive output signals to a central point after configuration. Also, it has a built-in relay module, through which the user can set up a relevant threshold to trigger the alarm system. The alarm's threshold is customisable from the Air Quality Software, which comes with the AQBot Noise monitor. The device is ideal for continuously monitoring noise on construction sites and production areas in industries. It is also helpful in places like heavy noise equipment areas, industrial hygiene and safety and risk assessment.
Quick sensing for threshold based alerts
Highly accurate data to detect low ppb concentrations
Robust built to sustain harsh industrial conditions
Easy data integrations to match industry standards
Effortless installations with versatile mounting arrangement
Data transmissions through multiple channels
In built relay operation for automation
Real time data display for keeping a check
Optional siren and strobe for audio and visual alerts