Gas Leak detection for industrial safety
BETTER RESPONSE FOR FASTER ACTIONS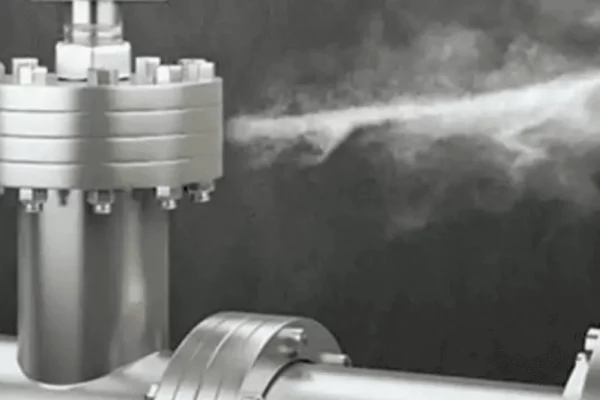 Continuous industrial development gives rise to harmful gas releases. Often these emissions are controlled. However, many operations involve the handling of hazardous gases. Lapses in preventive maintenance lead to faulty pipelines & equipment. Such operational negligence to detect gas leaks is damaging the environment. Apart from polluting the atmospheric air, such leaks create potential hazards for the workers in the industry. Consequently, breathing even with low concentration can lead to many diseases and increase fatality. Without early gas leakage detection, timely corrective actions will not be possible.
Real-time gas monitors can overcome delayed response times to such gas leaks. Hence, multiple gas monitors can be placed strategically across any potential source for early gas leak detection. Also, mapping of such gas leaks in these industrial zones can help the safety in charge to take timely corrective actions. Hence, by setting appropriate thresholds, various data-driven environmental automation can be implemented for industrial safety.





Rain, Wind Speed - Direction

Temperature, Humidity, Pressure
Gas Leak Detection Solution Architecture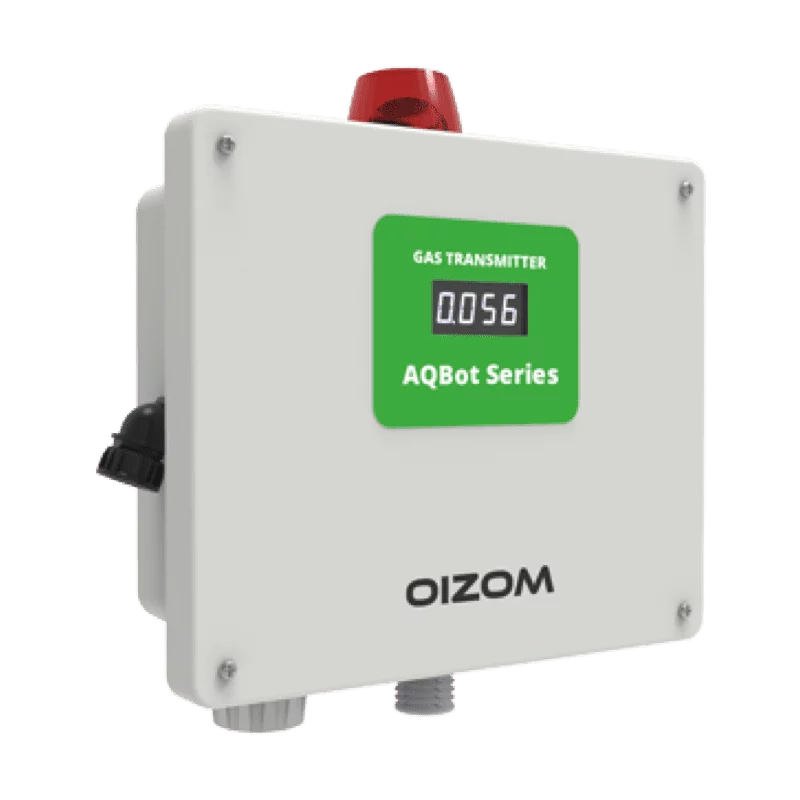 Oizom's AQBot series provides a range of single parameter gas detectors for industrial safety. AQBot is a robust device that can withstand harsh industrial conditions and provide real-time gas leakage detection. – AQBot's high-frequency monitoring can identify an anomaly happening in the industrial environment. – Oizom's AQBot provides data on a real-time basis which enables safety managers to take timely corrective actions – Oizom's solution enables threshold-based triggers that alert the concerned managers with visual and sonic alarms. – Accurate data monitoring helps timely actions for a known concentration of air pollution. – Also, multiple deployments across any potential sources can help industries to avoid any industrial incident and protect workplace safety.
By implementing real-time gas leak detection, industries can monitor their environmental performance, ensure better occupational health, and eliminate potential hazards for optimum safety. Also, early detection of gas leaks can trigger concerned engineers to curtail the spread and keep a safe environment for better health and safety.
Lorem ipsum dolor sit amet, consectetuer adipiscing elit, sed diam nonummy nibh euismod tincidunt ut laoreet dolore magna aliquam erat volutpat. Ut wisi enim ad minim veniam, quis nostrud exerci tation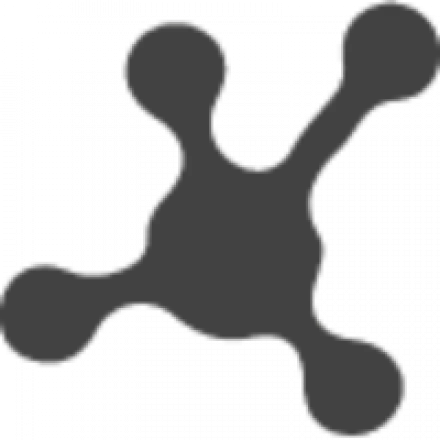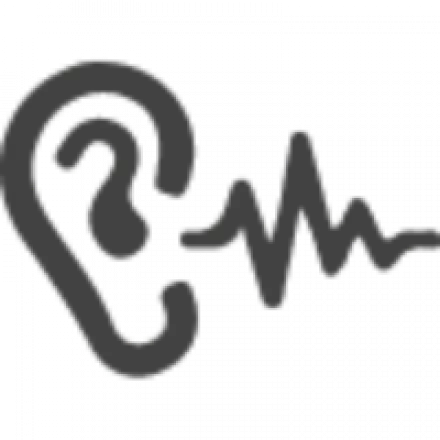 Lorem ipsum dolor sit amet, consectetuer adipiscing elit, sed diam nonummy nibh euismod tincidunt ut laoreet dolore magna aliquam erat volutpat. Ut wisi enim ad minim veniam, quis nostrud exerci tation
Lorem ipsum dolor sit amet, consectetuer adipiscing elit, sed diam nonummy nibh euismod tincidunt ut laoreet dolore magna aliquam erat volutpat. Ut wisi enim ad minim veniam, quis nostrud exerci tation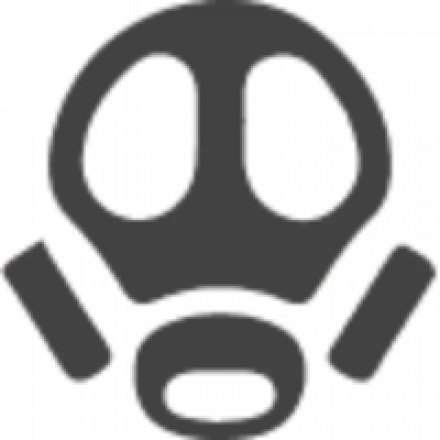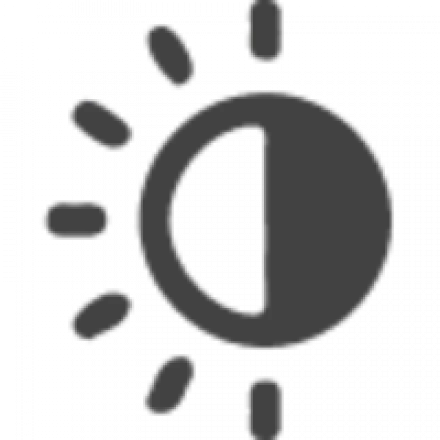 Lorem ipsum dolor sit amet, consectetuer adipiscing elit, sed diam nonummy nibh euismod tincidunt ut laoreet dolore magna aliquam erat volutpat. Ut wisi enim ad minim veniam, quis nostrud exerci tation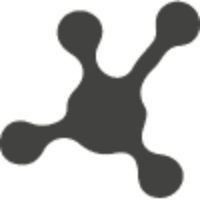 Dust (PM2.5, PM10)
Lorem ipsum dolor sit amet, consectetuer adipiscing elit, sed diam nonummy nibh euismod tincidunt ut laoreet dolore magna aliquam erat volutpat. Ut wisi enim ad minim veniam, quis nostrud exerci tation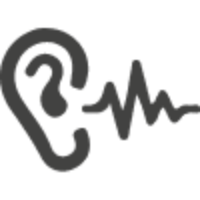 Noise
Lorem ipsum dolor sit amet, consectetuer adipiscing elit, sed diam nonummy nibh euismod tincidunt ut laoreet dolore magna aliquam erat volutpat. Ut wisi enim ad minim veniam, quis nostrud exerci tation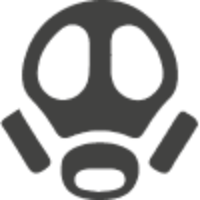 Gases (SOx, NOx, CO, O3)
Lorem ipsum dolor sit amet, consectetuer adipiscing elit, sed diam nonummy nibh euismod tincidunt ut laoreet dolore magna aliquam erat volutpat. Ut wisi enim ad minim veniam, quis nostrud exerci tation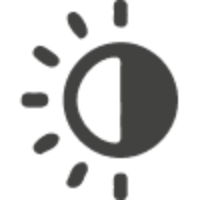 Light / UV
Lorem ipsum dolor sit amet, consectetuer adipiscing elit, sed diam nonummy nibh euismod tincidunt ut laoreet dolore magna aliquam erat volutpat. Ut wisi enim ad minim veniam, quis nostrud exerci tation
Fill the small form and we will email you the Usecases