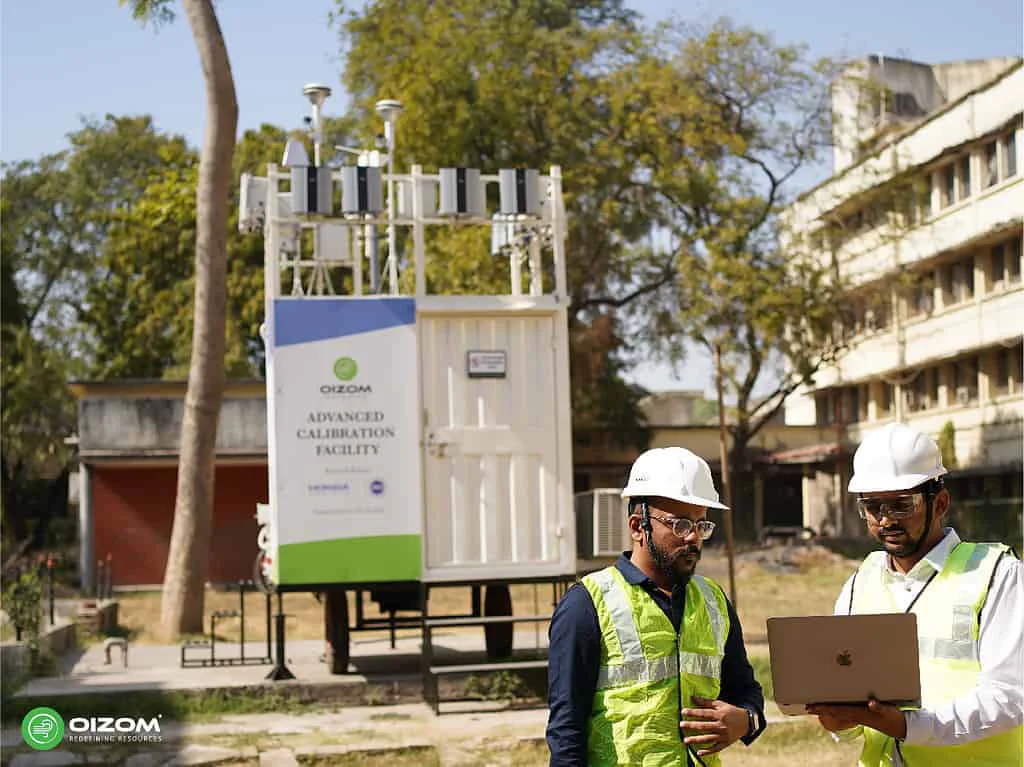 Oizom, a pioneer in developing air quality monitoring solutions, has made exceptional strides in elevating the accuracy of its monitors to unprecedented levels. The company is committed to developing advanced technologies and upgrading the air quality monitors. Along with it, they are constantly on board to participate in validation studies conducted by global leaders such as the AQMD, York University, and HKEPD (Hong Kong Environmental Protection Department) standards to ensure its devices surpass all benchmarks in performance under different climatic conditions.
Unfazed by external influences, Oizom has gone the extra mile and developed a calibration ecosystem including a certified reference station in ATIRA (Ahmedabad Textile Industry's Research Association). Their products excel in all the accuracy tests through standard reference stations and other lab tests ensuring utmost accuracy.
Oizom's revolutionary approach to hyper-local monitoring has seen it deploy its monitors on mobile units such as buses in Ahmedabad and Rajkot, gathering valuable data from various places in the city. Oizom's research and development also focus on developing advanced algorithms for higher accuracy, robust products for harsh conditions, indigenous sensor manufacturing, and state-of-the-art calibration facilities.
In its relentless pursuit of excellence, Oizom has forged formidable Memorandums of Understanding (MoUs) with Pandit Deendayal Energy University (PDEU), Centre for Environment Planning & Technology (CEPT), and Ahmedabad University (AU) to collaborate on groundbreaking air quality research and development projects. These partnerships aim to explore innovative solutions such as sensor-based system development, mobile air quality monitoring, odour monitoring for sewage treatment plants, air pollution hotspot monitoring, using AI and ML for air quality data, and urban air quality monitoring.
Oizom's Chief Scientific Officer, Mr Ayyan Karmakar, states, "Our commitment to improving air quality and addressing the growing challenge of air pollution is resolute. Partnerships with leading academic institutions are essential to developing innovative solutions that will help us achieve our goal of creating a sustainable world. Oizom is poised to make groundbreaking advancements in accurate and affordable air quality monitoring technologies."
Oizom's unwavering focus on innovation and excellence in air quality monitoring solutions is unparalleled. It's real-time insights and data-driven solutions empower various organizations and industries to make informed decisions and take action toward a more sustainable future.