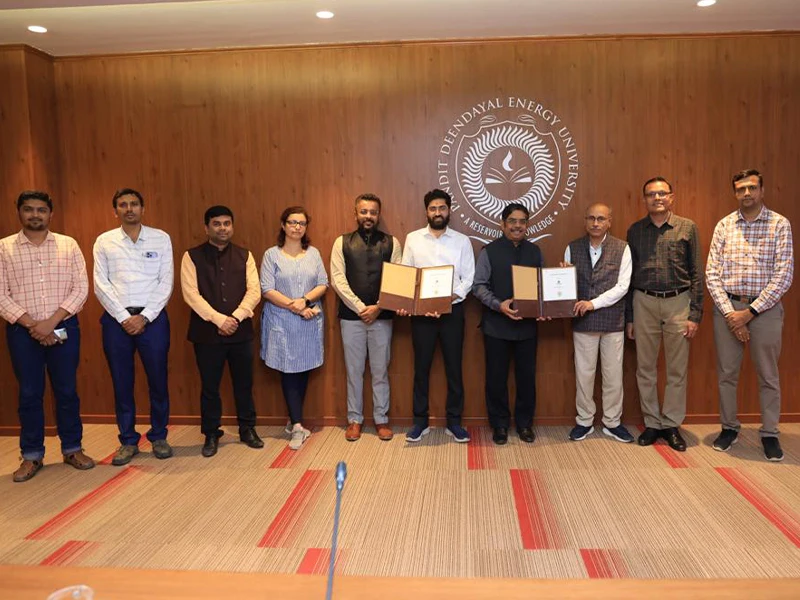 Oizom, a leader in IoT-driven air quality monitoring and Pandit Deendayal Energy University (PDEU), a renowned institution for research and education in energy and environmental issues, have signed a memorandum of understanding (MoU) to team up for future collaborations and work closely towards prevention and solutions of air pollution with the help of air monitoring system.
The MoU was signed by Mr. Sohil Patel, Chief Technology Officer at Oizom and Dr S. Sundar Mohan, Director General at PDEU. This is just a preliminary step in assessing the potential in areas of sensor development for air quality monitoring.
Both organizations share a strong commitment of quality research and development around air pollution. We have teamed up to invest our resources and efforts in research and education related to air monitoring and its importance.
Sohil Patel, Chief Technology Officer at Oizom quoted, "We are excited to partner with PDEU and are looking forward to collaborating on quality research and development initiatives that will help to improve air quality and protect public health."
Oizom and PDEU will work closely together to share knowledge and expertise to develop innovative solutions to address the challenges of air pollution.