Oslo, 11 March 2018
Katapult Accelerator is a global accelerator program that aims to scale up startups that are working towards solving global challenges within societal and/or environmental domains. The program seeks to support and invest in startups that are focused on utilizing exponential technologies to solve real-world global issues. Oizom, a cleantech startup based out of India, has been selected to be one of the 12 startups in Katapult Accelerator's latest batch which kicked off on February 19th, 2018.
Katapult Accelerator aims to make a positive impact, by using technology as a key driver for ushering in change. Out of 1500 applicants from across the globe, the accelerator led by Haakon Brunell selected 12 talented impact-focused startups to join its three-month accelerator program in Oslo, Norway. Over the course of the program, these startups will get access to a global network of leading mentors, investors, and other subject matter experts who will support and assist them in unleashing the power of exponential technologies in their businesses.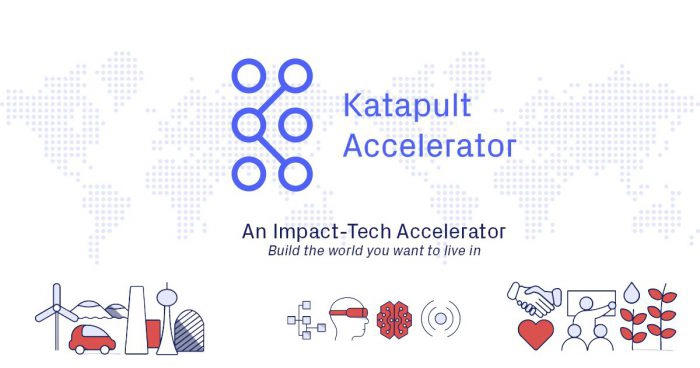 "We are very excited to have Oizom on board with us as part of our very promising second batch of companies. They have an enormous potential to become a successful global business, using some form of exponential technology to improve the state of our environment"

says Haakon Brunell, Managing Partner, Katapult Accelerator.
Headquartered in India, Oizom currently has operations in France, Turkey, South Korea, the Middle East, and the UK. The startup focuses on environmental data acquisition and analysis, offering a hardware-software platform for measuring environmental parameters such as air pollution, radiation, noise, weather, traffic, disaster, etc. With a mission to create a sustainable environment for the next generation, the platform enables communities, authorities, and industries to take data-driven decisions.
"We understand that the environment and climate is a global problem which cannot be solved single-handedly. Through the Katapult Accelerator, we look forward to meeting and connecting with mentors and investors, who will be able to support us in our vision to make the environment more predictable and understandable. Furthermore, in order to scale up our business, we're eager to incorporate artificial intelligence to help take our business to greater heights"

says Ankit Vyas, CEO, Oizom.
Oizom, in the past two years, has developed Polludrone, a smart environmental monitoring solution, winning them the French Tech Ticket. The enthusiastic startup is also among the top 1000 solutions for the World Alliance, an initiative by Solar Impulse Foundation.