Ambient air quality monitoring has been a complex process for quite a long time. Not many technological advancements have been made and primitive monitoring modes that took days and even weeks were used. But gradually the science of air quality monitoring has evolved. Researchers and scientists have come up with several methods, relaxing the process and its complications. Today, we do not have to rely on one single method to generate environmental data. A wide variety of monitoring methods are available for different monitoring purposes.
At present, we have four major air monitoring methods – sensor-based, air monitor stations, open-path systems, and gravimetric systems. Let's look at each of them briefly.
SENSOR-BASED AIR QUALITY MONITORS
Today, with the extreme upsurge in ambient air pollution, we need an integrated solution to air quality monitoring. A system that can measure the air quality to minute details, provide on-time air quality data, and is ubiquitous to be applied everywhere.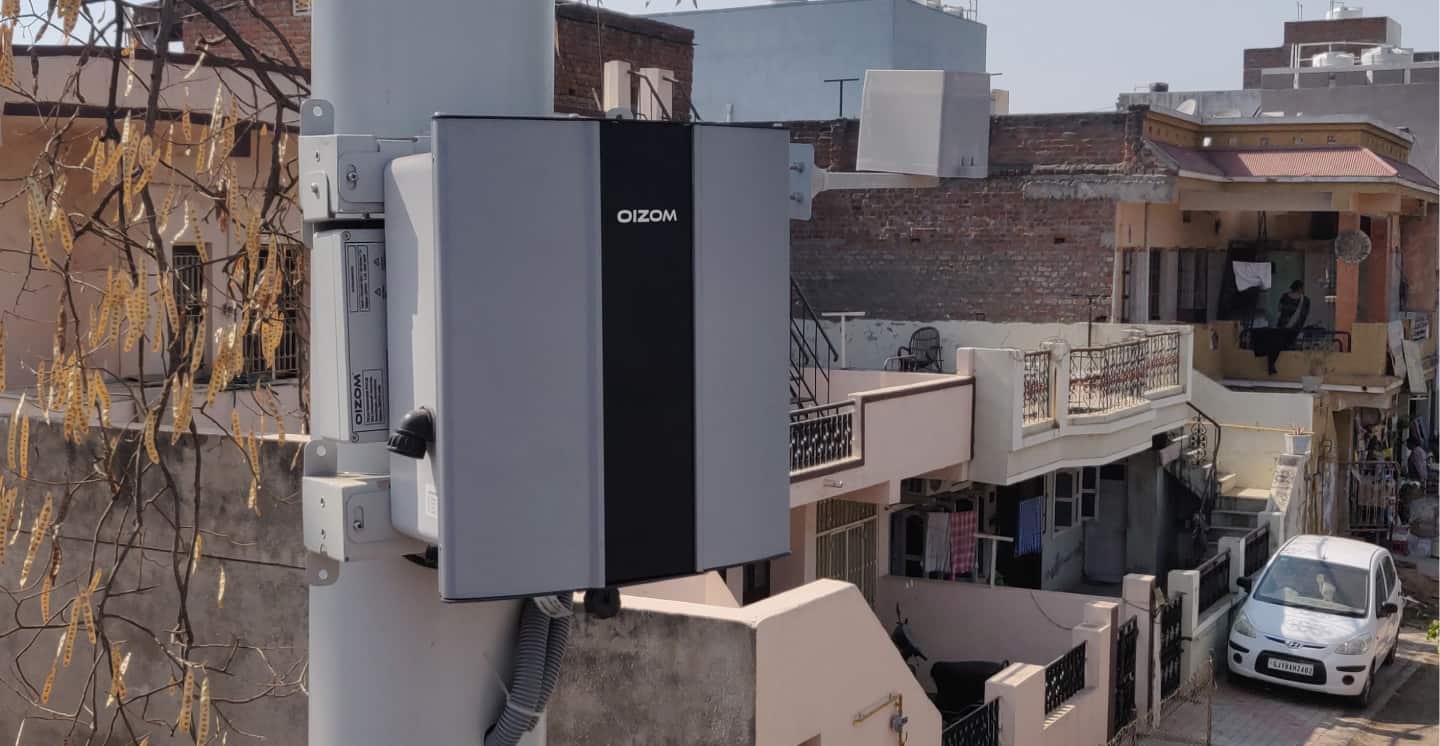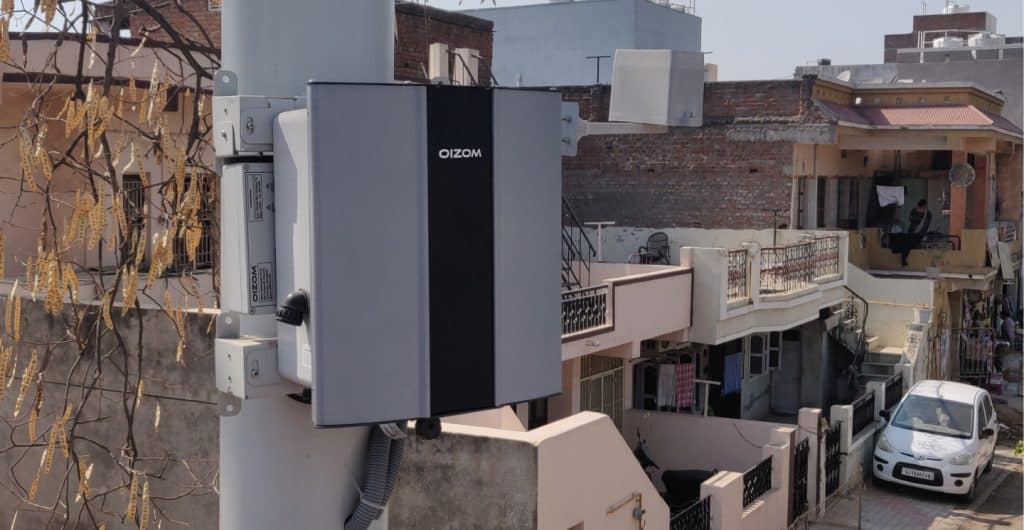 Installing a network of sensor-based air quality monitoring system ensures detailed spatial and temporal coverage for air quality monitoring. This system is ideal for highly-polluted areas due to the compactness and wide applicability of these sensor-based devices. For continuous data acquisition, these monitors send the air quality data to the central server, where the data is analyzed for interpretation.
Working Principle
Sensor-based monitors work on different technologies and principles like NDIR, Electrochemical Analysis, Semiconductor, Optical Measurement, and Laser-Scattering. Each principle assists in measuring different parameters like laser-scattering measures particulate matter, electrochemical sensing measures gaseous concentration, PID for measuring TVOCs, etc. These devices continuously collect volumes of air samples. Different pollutants are then measured and the results are displayed. Apart from measuring gases and particulates, these sensors also measure weather parameters like temperature, humidity, pressure, etc. to provide holistic environmental data.
The sensor-based air quality monitoring systems are ideal for community or hyperlocal monitoring, as these are continuous, low-cost, portable, and can be easily installed anywhere. The environmental data can be easily dissipated in public through displays for creating awareness.
Advantages
Ideal for raising awareness among the public
Low cost for higher Spatio-temporal resolution monitoring technology
Accurate real-time data
Disadvantages
Not recommended for regulatory applications in absence of any statutory guidelines
Frequent calibration required
CONTINUOUS AMBIENT AIR QUALITY MONITORING STATIONS (CAAQMS)
In 1955, to handle the upcoming air pollution emergency, the Los Angeles Air Pollution Control District (APCD) established an alert system to warn the public about the severity of their environmental pollution and shut down industrial activities in the area. The following year, the APCD installed 15 such monitoring stations to forecast and predict the smog levels. This gave birth to the air quality monitoring stations for citywide air quality monitoring.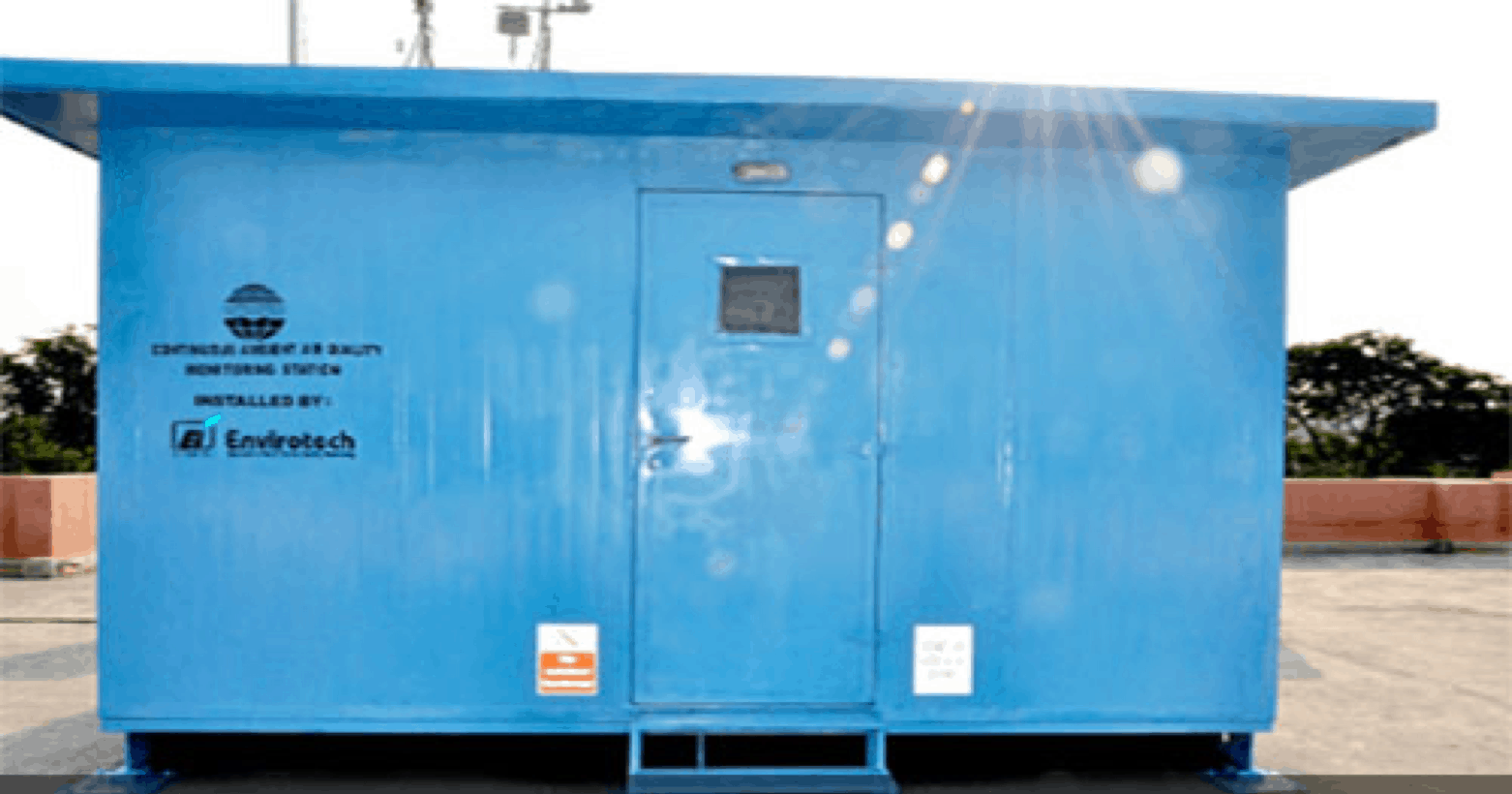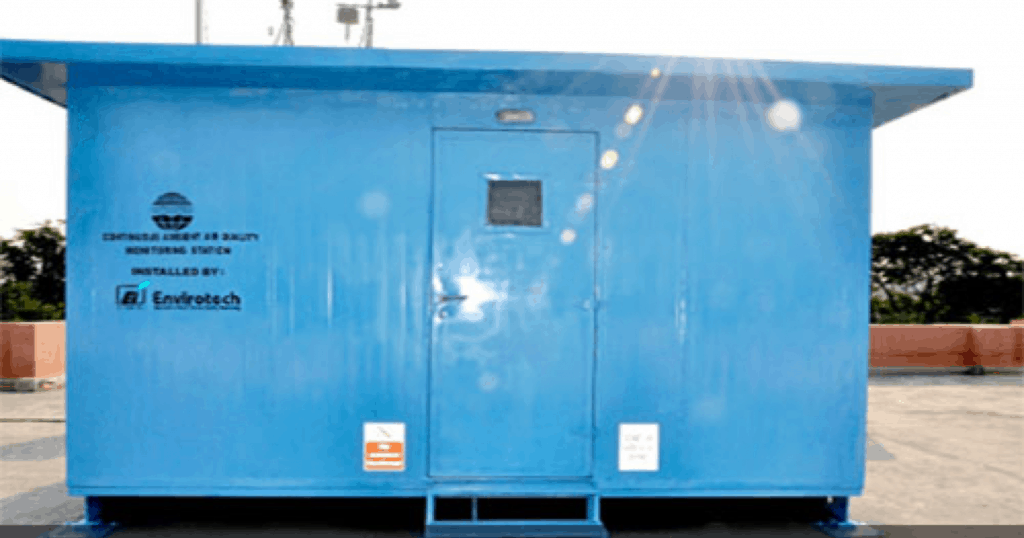 These are air quality monitoring stations installed around the cities by the state or central pollution control boards (SPCB or CPCB). Currently, there are 342 monitoring stations, distributed across 26 states and 4 union territories of the country. These devices essentially measure Sulphur dioxide (SO2), Nitrogen dioxide (NO2), Ozone (O3), Carbon monoxide (CO), PM2.5, and PM10 particulate matter, and other odor parameters. This process creates a data archive for the entire state or nation by pollution-mapping of cities and states. Currently, the national air quality monitoring network is present only in 268 cities, out of the 5,000 cities and towns in India.
Working Principle
The ambient air quality monitoring system is meant for measuring the concentration of air pollutants at various times instances of the day. These stations monitor air pollution and send the data to the remote server for archiving data and its analysis. The device is equipped with various gas and particulate matter analyzers like SO2 is measured using fluorescence, NO2 using a chemiluminescent reaction, CO using infrared absorption, PM using filtration, and gravimetry, etc.
Advantages
Helpful in generating air quality standards
Maintains data integrity as it is handled by governmental bodies
Suitable for regulatory purpose
Disadvantages
Cannot be installed everywhere as they are large and bulky
Labour intensive, higher operational expense 
OPEN-PATH MONITORING SYSTEMS
This method is slightly different from other monitoring technologies. Instead of measuring pollutants at a specific local point, the open-path method gives the average concentration of the targeted pollutants over an extended measurement path. Open path measurement is an efficient ambient air quality monitoring system as it allows direct measurements of the atmosphere without the need to collect samples. One of the highlights of these systems is that they can be used for a wide variety of different contaminants, including most of the volatile organics.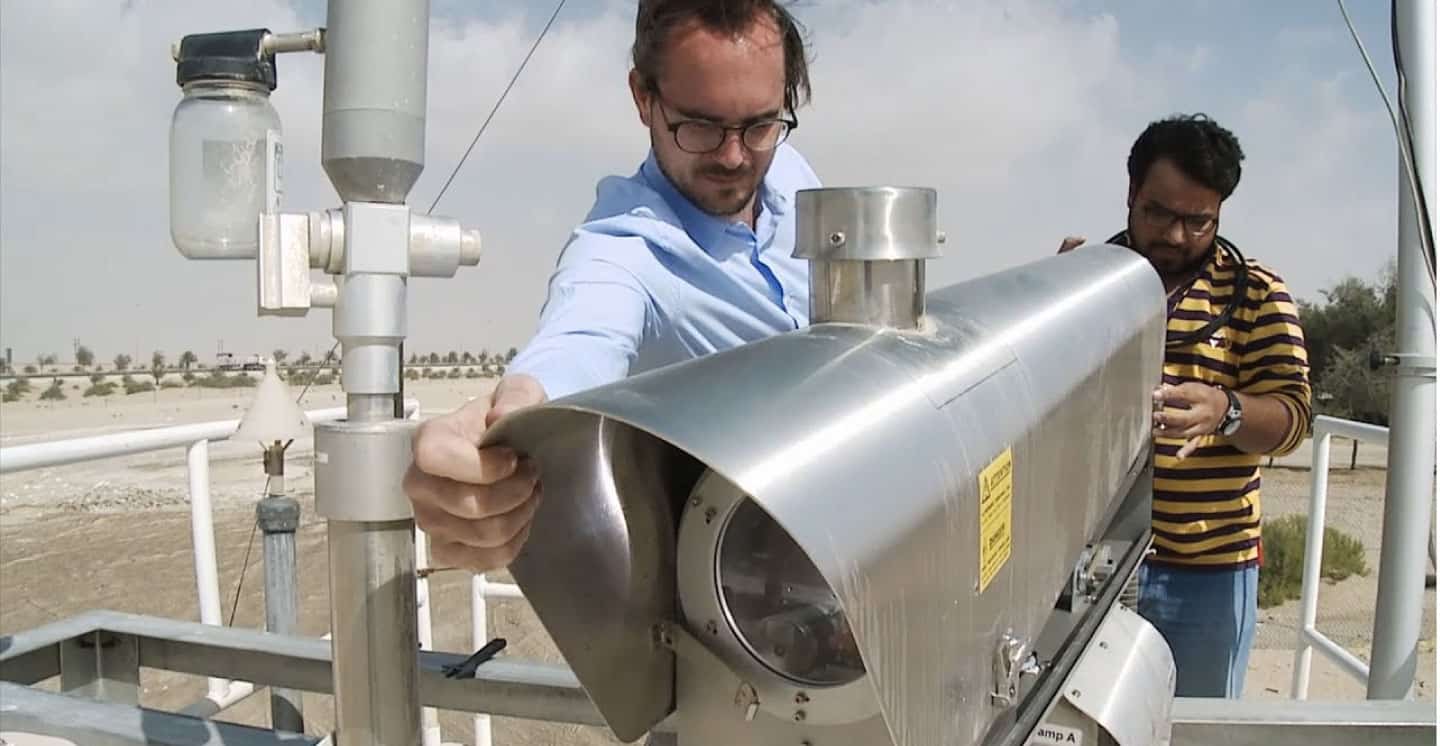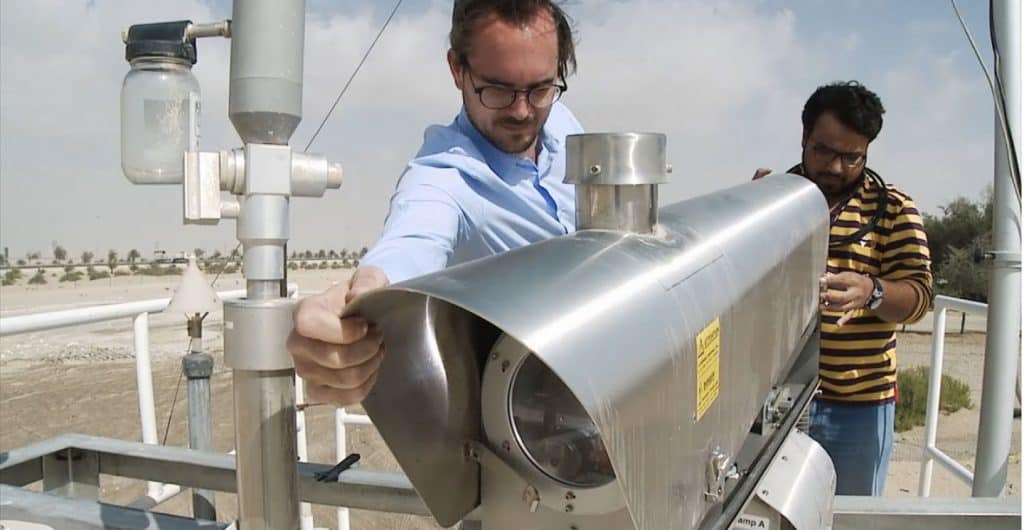 Working Principle
This system works on the Fourier-transform infrared spectroscopy (FTIR) principle. Infrared radiation is transmitted to an array of reflectors positioned at a distance of around several hundred meters using a telescope. The reflected radiation is focussed onto a detector by the telescope. The attenuation in the beam strength represents the gaseous concentration in the air and is detected using an LEL gas detector. The large spectral range allows identification and quantification of a wide range of elements. Major application areas of the open-path systems are industrial, construction, or municipal sites. This method also provides high-precision quantification of atmospheric gases.
Advantages
Works excellently to study the evolution of the developing gas plume
It can be an economic option in applications where multiple devices may be required
Disadvantages
Expensive due to the complexity and sophistication of the device in and data handling
Cannot measure non-hydrocarbons
Unable to detect ground-level pollution as the concentration is averaged over the beam length
AAQMS
AAQMS is usually known as the Manual Air Quality Monitoring System. It includes a High Volume Sampler System to sample large volumes of air. Under this conventional system, the device samples the ambient air, and then after a few days of data collection. The samples are transferred manually to the center, where the data is analyzed.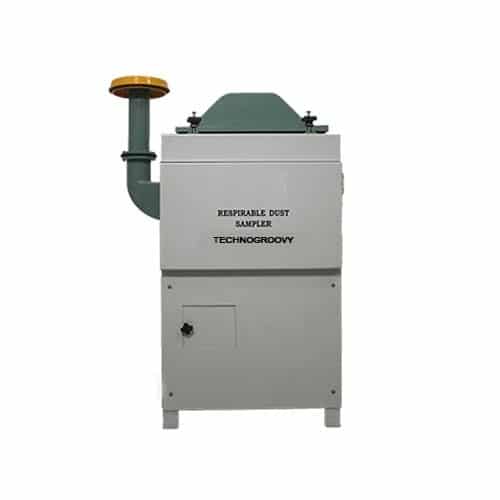 Working Principle
AAQMS or manual sampler draws a known volume of air through the filter. The sampler is taken manually to the laboratory for analysis after sample collection for the defined period. The filter is analyzed for different pollutants based on their weight before and after sampling. The report is then generated manually based on the analytics, and then finally, the data is archived to the server. Thus, it's a process of sample collection, sample transfer to the lab, analysis, data recording, and post-consumption. So, the whole process may take up to 2-7 days to complete to get the pollution information of the location.
Advantages
Samples a high volume of air
Simpler analysis process
Disadvantages
Not a continuous process, it may take days to collect and analyze data
Chances of manual error
HOW TO CHOOSE THE IDEAL AIR QUALITY MONITORING SYSTEM?
Apart from these four air quality monitoring methods, there is a wide variety of methods available to monitor outdoor air quality. Each of these methods varies in its process, monitoring capacity, precision, and of course, the monitoring cost. Looking at all these methods, it may get confusing to land on the ideal method of ambient air quality monitoring.
The primary factor while deciding on an air quality monitoring system is the purpose of monitoring. Identifying the purpose helps in recognizing the other factors that may be important while choosing the ideal monitoring system. For example, to measure the national environmental standards, the government needs to install a high-precision monitoring method in place. Compromising on the precision or the budget cannot be an option here, as it may affect the national air quality data.
It is imperative to choose the appropriate air quality monitoring equipment to achieve the objective of the program. There are several factors that play a significant role in the decision-making of the ideal monitoring system.
Purpose: Some of the purposes of monitoring are screening, compliance monitoring, research, or community monitoring. These mainly define the monitoring method.
Cost: Different monitors run on different principles that define the monitoring strategy, operation, and maintenance. This maps out the cost of monitoring.
Ease of use: Some equipment like, CPCB analyzers, can be difficult to operate, which imposes costs in training and person-hours spent.
Data detection time: The urgency of data retrieval plays an important role too as some devices may take days or weeks in delivering while others provide instant data.
Environmental conditions: Analyzing the surrounding can prove beneficial in deciding. Some equipment can withstand extreme weather while others may wither and hamper data.
Data accuracy: Not all methods deliver high-quality and complete data. So it can be a deciding factor if the need is for high accuracy.
Calibration frequency: Data sensitivity of air monitors diminish with time, and hence, they need calibration. Hence, it becomes an important factor while choosing an air quality monitoring device.
These are the four major ambient air quality monitoring methods. Each of these has its merits and demerits. Some may cost low, while some may provide high-accuracy data. While the manual air quality monitors are used as references, low-cost sensor-based monitors are the most advanced and provide continuous air quality data. Deciding which method to choose for air monitoring depends on the factors mentioned, with the monitoring purpose and budget being the main deciding factors.
HOW OIZOM CAN HELP?
Oizom is one of the market leaders in sensor-based air quality monitoring technology. Our real-time air quality and dust monitoring devices are widely used in applications like Urban city monitoring, roadside monitoring, School Air quality monitoring, Industrial dust monitoring, and odour monitoring.
For your all environmental monitoring requirement, please feel free to contact us.