Air quality isn't merely an environmental concern; it's fundamentally linked to human health, the vibrancy of ecosystems, and the essence of urban living. The intricate balance between development and sustainability can often hinge on the air we breathe. With urban sprawl, increased vehicular activity, and evolving climate patterns, understanding the nuances of air quality isn't just for environmentalists but for anyone who calls a city home. As we focus on Kirkland, it's essential to delve into why this topic holds significant relevance today.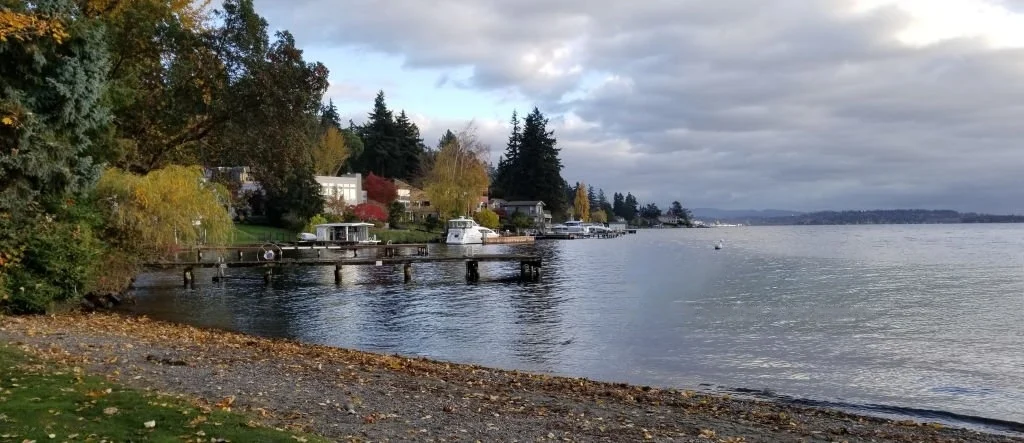 What is the current Air quality condition in Kirkland?
Nestled along the eastern shores of Lake Washington, Kirkland offers a unique blend of natural charm and urban sophistication. However, like many urban regions, it grapples with the complexities of maintaining optimal air quality.
Over the years, Kirkland has experienced days with pristine air, but it's also faced days where pollutant levels surge, primarily during wildfire seasons. Comprehensive platforms and dedicated environmental agencies provide up-to-date data to gauge real-time air quality metrics.
Which are the Factors Influencing Kirkland's Air Quality?
Geographical Dynamics: Kirkland, nestled beside Lake Washington, experiences unique microclimates due to its proximity to water and the region's overall topography. This setup can sometimes trap pollutants, especially in colder months when temperature inversions occur. During these inversions, denser cold air gets trapped at the surface by a layer of warmer air. This condition inhibits the dispersion of pollutants, leading to concentrated pockets of poor air quality.
Vehicular Emissions: As in many urban environments, cars, trucks, and buses are significant contributors to air pollution in Kirkland. Emissions from gasoline and diesel engines contain harmful pollutants such as nitrogen oxides, carbon monoxide, and particulate matter. With increasing urbanisation and population growth, vehicular traffic continues to be a pressing concern for Kirkland's air quality.
Industrial Activities: While Kirkland isn't a heavily industrialised city, surrounding areas in the Pacific Northwest have industrial zones. Emissions from these zones, including greenhouse gases and particulate matter, can drift and impact Kirkland, especially during specific weather conditions.
Residential Heating: During colder months, using wood-burning stoves and fireplaces in homes becomes more prevalent. While they offer warmth and a cosy environment, they release considerable amounts of smoke and fine particulate matter (PM2.5) into the air. This can be detrimental, particularly during stagnant weather conditions.
Natural Factors: Wildfires, which have become increasingly frequent and severe in the Pacific Northwest, greatly influence air quality. Smoke from these fires can travel vast distances and blanket regions, including Kirkland, with thick, harmful haze. This reduces visibility and significantly impacts health, especially for vulnerable populations like children, the elderly, and those with pre-existing respiratory conditions.
Urban Development: Construction activities are a constant in expanding cities. These activities release dust and other particulates into the air, contributing to a temporary decline in air quality. Additionally, as cities grow, they generate more heat, leading to the urban heat island effect. This phenomenon can exacerbate air pollution by affecting local wind patterns and pollutant dispersion.
Maritime Activities: Kirkland's proximity to water means maritime activities influence it. Boats and ships, especially older models, can emit significant pollutants. Moreover, port activities, including moving and storing goods, can also contribute to air pollution.
Household and Commercial Activities: Products like paints, solvents, and aerosol sprays release volatile organic compounds (VOCs) into the atmosphere. When these VOCs interact with other pollutants, especially in sunlight, they can form ground-level ozone, a harmful air pollutant.
Climate Change: As a long-term concern, the changing global climate has the potential to influence local air quality patterns. Rising temperatures can enhance the formation of ground-level ozone. Additionally, altered precipitation patterns can impact the dispersion of pollutants.
Idea to improve the air quality in Kirkland
Promoting Green Spaces: One of the most effective ways to enhance air quality is by increasing the number of green spaces in the city. Plants absorb pollutants like carbon dioxide and release oxygen, essentially serving as natural air purifiers. Kirkland can benefit from cleaner air by establishing more parks, community gardens, and green roofs. These spaces act as urban heat islands, reducing the heat city infrastructures generate.
Enhancing Public Transport: Vehicular emissions significantly contribute to poor air quality in urban environments. Expanding and improving public transport options and offering incentives to use them can reduce the number of cars on the road. Initiatives like subsidising monthly transport passes or developing carpooling apps can be particularly effective.
Transition to Clean Energy: Industrial emissions significantly affect air pollution. Transitioning from fossil fuels to clean energy sources like solar or wind can substantially decrease harmful emissions. Incentivising businesses to make this transition through tax breaks or grants can accelerate this change.
Educating the Public: Awareness is a potent tool. When residents are aware of air quality and the adverse health effects of pollution, they are more likely to take personal actions to reduce their carbon footprint. Organising community workshops, school programmes, and public campaigns can elevate understanding and engagement with the issue.
Implementing Oizom Air Quality Monitors: Monitoring is an indispensable component in the fight against air pollution. Without accurate data, it's challenging to develop effective strategies or gauge the success of current interventions. This is where Oizom's air quality monitors come into play. These advanced devices provide real-time insights into the levels of various pollutants in the environment.
By placing these monitors strategically throughout Kirkland, the local government can get a clear picture of the pollution hotspots and the times when pollution peaks. The data collected can be used to inform policies, such as traffic restrictions during peak pollution times or focusing on particular industries that might be producing higher emissions.
Furthermore, the information from these monitors can be made accessible to the public, enabling them to make informed decisions about their daily activities, such as when to exercise outdoors or keep windows closed.
Regulating Construction Activities: Construction sites can be significant dust and other particulate matter sources. By introducing stricter regulations and ensuring they are adhered to, Kirkland can reduce the dust that makes its way into the air. This includes measures like mandating wet saws, using barriers around construction sites, and ensuring proper disposal of construction waste.
Supporting Research and Innovation: Encouraging local universities and institutions to research innovative solutions to air pollution can yield results tailored to Kirkland's unique needs. By providing grants or establishing partnerships with these entities, new and effective methods to combat air pollution can be developed and implemented.
Kirkland, with its verdant parks, shimmering waterfronts, and vibrant communities, encapsulates the spirit of harmonious urban living. The challenges posed by fluctuating air quality are real but not insurmountable. With a community that's both aware and proactive, coupled with administrative support and innovative solutions, Kirkland is on a path to ensuring that every breath its residents take is a testament to its commitment to sustainability.
Is Kirkland a good place to live?
Absolutely. Kirkland offers a holistic living experience, combining the serenity of nature with urban conveniences. There's something for everyone, whether it's the waterfront parks, the buzzing downtown, or the art galleries. Moreover, the city's commitment to environmental and air quality amplifies its appeal.
What is the air quality in Kirkland, Washington?
While Kirkland enjoys many days of clean air, it isn't immune to the challenges posed by wildfires, urban emissions, and meteorological factors. However, the city's proactive stance and community awareness ensure that air quality remains a priority. Dedicated monitoring platforms provide real-time data and forecasts for precise metrics, ensuring residents are always informed.
Thanks for your feedback!