Monitoring air quality is becoming increasingly vital in light of environmental challenges and health concerns around the world. For companies looking to embark on development projects, the understanding and monitoring of air quality are essential, whether it is a greenfield or brownfield site. In this blog, we delve into these two types of sites, their differences, and the significance of air quality monitoring for each.
What is a Greenfield Site?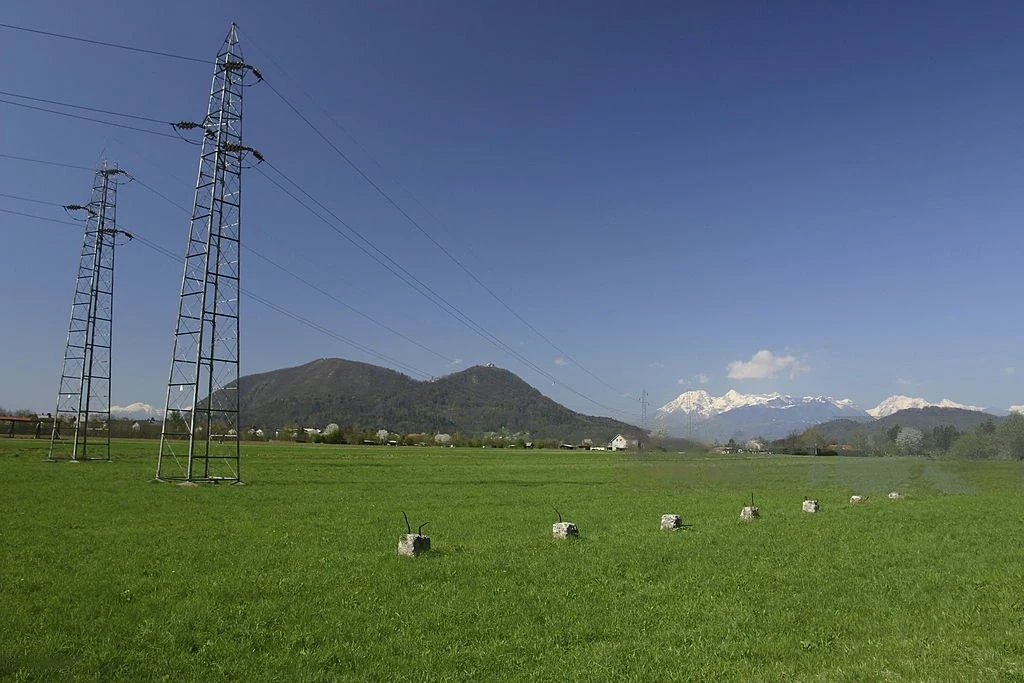 A greenfield site refers to an area of land that has not been previously used, developed or contaminated. It is typically located in the countryside or set within urban locales where development has not yet encroached. These sites often hold appeal due to their untapped potential, but the development process can be complex, requiring careful consideration of environmental factors.
What is a Brownfield Site?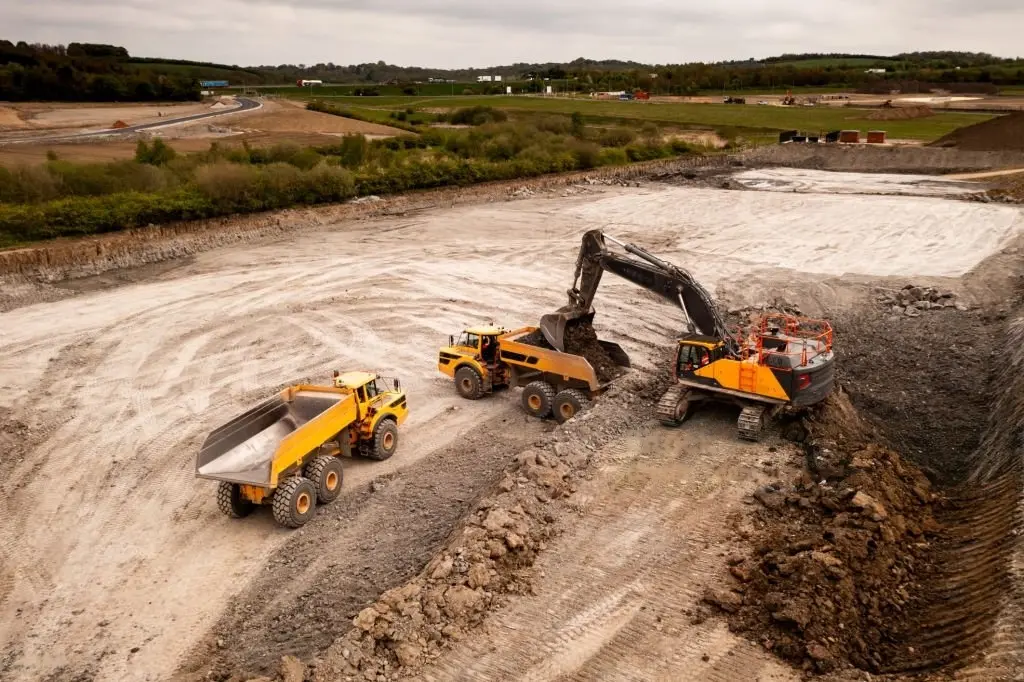 In contrast, a brownfield site has been previously developed, often for industrial purposes. The term derives from the land often being contaminated from previous use, causing it to 'brown' or deteriorate. These sites are usually situated within urban areas, and, despite potential contamination issues, they offer the opportunity for redevelopment, often accompanied by environmental clean-up efforts.
Difference Between Greenfield and Brownfield
Greenfield and brownfield sites are fundamentally different in their development history and associated environmental concerns. While greenfield sites are pristine and require the preservation of natural habitats, brownfield sites often require remediation due to prior contamination.
Redevelopment of brownfield sites can be seen as an opportunity to revitalize urban areas, while the development of greenfield sites can help address the scarcity of developed space.
| | Greenfield Projects | Brownfield Projects |
| --- | --- | --- |
| Definition | The development of a project on unused or undeveloped land | The redevelopment or expansion of an existing project or facility |
| Starting Point | No existing infrastructure or assetsd column | Existing infrastructure or assets |
| Construction | Construction starts from scratch | Construction may involve modifications or additions to existing structures |
| Land Preparation | Requires land clearing and site development | May require demolition or remediation of existing structures |
| Planning and Design | More flexibility in design and layout | Design considerations may be influenced by existing structures and limitations |
| Project Timeline | Longer timeline as everything is built from the ground up | Potentially shorter timeline as some infrastructure is already in place |
| Costs | Higher initial investment due to infrastructure development | Costs may vary depending on the extent of modifications or remediation required |
| Environmental Impact | Potential for greater environmental impact due to land clearing and site development | Potential for environmental risks associated with remediation and handling of existing structures |
| Risk | Higher risk due to uncertainties in land conditions and unforeseen challenges | Lower risk as existing infrastructure and conditions are known |
| Permitting and Approvals | May require extensive permits and approvals for new construction | Permitting and approvals may be required for modifications and adherence to regulations |
| Stakeholder Engagement | May involve less stakeholder involvement as there are no existing users or communities affected | Stakeholder engagement may be necessary to address concerns of existing users and communities |

How Useful is an Air Quality Monitoring System in a Greenfield Site?
For greenfield sites, air quality monitoring is vital to ensure the protection of untouched ecosystems. It helps to maintain the balance of the surrounding environment during development, minimising the ecological impact.
Oizom's environmental monitoring devices allow you to keep an accurate check on pollutant levels, enabling you to take necessary actions to prevent the deterioration of air quality. This is not just good for the environment but also fosters better community relations and a healthier workspace.
How Useful is an Air Quality Monitoring System in a Brownfield Site?
Air quality monitoring in brownfield sites is crucial, given the potential presence of harmful pollutants from previous industrial activities. An efficient air quality monitoring system, like those provided by Oizom, can help identify and track these pollutants.
This data can then be used to develop effective mitigation strategies, safeguarding the health of workers and nearby communities. With Oizom's proactive pollution management, quick source identification, and pre-alerts system, you can significantly reduce community complaints and regulatory breaches.
Reducing Eco-Impact in Brownfield and Greenfield Sites
Both brownfield and greenfield sites present unique challenges in terms of managing eco-impact. For brownfield sites, remediation and redevelopment are often associated with improved environmental conditions. However, ensuring a safe and healthy environment during this process is paramount, something made possible with Oizom's advanced monitoring solutions.
In greenfield sites, the preservation of the natural environment is a key concern. By monitoring and managing pollution levels with Oizom's devices, you can mitigate adverse impacts, helping preserve the site's ecological integrity.
Let's See How Oizom Helps to Monitor Air Quality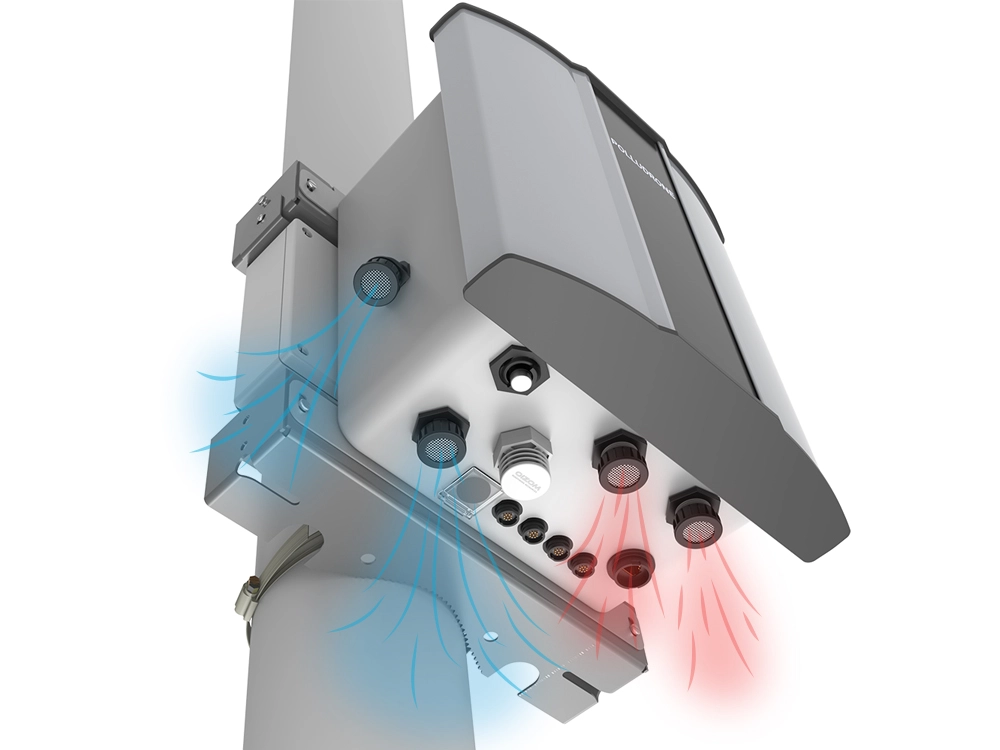 At Oizom, we offer comprehensive and easy-to-use, affordable, robust, and accurate air quality monitoring solutions for both brownfield and greenfield sites.
Our devices can efficiently identify pollution sources, reduce violations with pre-alerts, and provide vital data to help manage environmental impacts. The data collected can be invaluable during investigations, audits, and in minimising work stoppages. Whether you're managing a single site or multiple locations, Oizom's solutions save both manpower and cost, delivering operational efficiency.
Both greenfield and brownfield sites hold great potential for development. However, ensuring the health of our environment and communities during this process is a crucial responsibility. With Oizom's innovative air quality monitoring devices, you can confidently navigate your project's environmental challenges, creating safer and more sustainable sites for the future.
Interested in learning more about how Oizom can help monitor and manage air quality at your site? Contact us today to discuss your needs with our expert team.
What is an example of a greenfield project?
 Greenfield projects are constructions or developments that go up on land that wasn't being used before. Building a brand-new shopping mall on land that has never been used for anything else would be a virgin project.
Why is it called brownfield?
Brownfield sites are typically located on previously developed or industrialized land that has the potential for contamination or environmental problems. The term "brownfield" refers to the land's history of industrial use, which can contribute to soil and groundwater contamination, giving it a "brown" or polluted status.
Why is air quality monitoring essential in greenfield sites?
Protecting the environment and human health requires greenfield air quality monitoring. It detects toxins and chemicals emitted during land development. Monitoring ensures construction doesn't damage air quality and enables for timely pollutant correction.
What are greenfield and brownfield sites, and how do they differ in terms of development history?
Greenfield sites are undeveloped or unused parcels of land where construction or development starts from scratch. Brownfield sites, on the other hand, are areas that have had prior industrial or commercial use and may require environmental remediation. The key difference lies in their development history; greenfield sites are virgin land, while brownfield sites have a history of prior use that can present environmental challenges.
Which is better greenfield or brownfield?
The choice between greenfield and brownfield development depends on various factors, including project goals, budget, environmental considerations, and location. Greenfield projects offer a clean slate but may require more infrastructure investment, while brownfield projects can be more sustainable but may involve remediation costs. The "better" option depends on the specific needs and constraints of each project.