People often dismiss construction dust as an inevitable by-product of the building process, believing that it's not a significant issue to worry about. However, the statistics tell a different story.
Construction dust is more than just a nuisance – it poses significant health and environmental risks.
Construction dust, when inhaled, can pose various risks to human health. Depending on the type and quantity of dust, it can lead to long-term respiratory problems, lung diseases, and even cancer. Additionally, excessive dust can negatively impact the environment, contributing to air and water pollution.
To effectively address these concerns, it's essential to recognize the various types of construction dust and implement appropriate control measures. By doing so, we can create a cleaner, safer, and more efficient work environment for everyone involved in and around the construction process. Before that, let's have a quick view of the benefits we can get by reducing construction dust.
10 Reasons You Should Keep Construction Dust Down
Reducing construction dust benefits construction managers, workers, and residents in the surrounding area in several ways. Here are 10 key advantages:
Improved health: Reduced dust exposure lowers the risk of respiratory illnesses, allergic reactions, and long-term health complications for both workers and nearby residents.
Increased productivity: Lower levels of dust can lead to fewer sick days taken by workers, increasing productivity and reducing costs for construction managers.
Enhanced safety: Reduced dust improves visibility on construction sites, leading to fewer accidents and a safer working environment for workers.
Increased efficiency: A cleaner work environment, with less dust, can boost overall efficiency and reduce equipment maintenance costs for construction managers.
Better public relations: Demonstrating a commitment to reducing construction dust can improve a company's reputation and foster goodwill with local residents.
Compliance with regulations: Reducing dust helps construction managers adhere to health and safety regulations, avoiding potential fines and penalties.
Improved air quality: Lower levels of construction dust contribute to better air quality for nearby residents, promoting healthier living conditions and reducing the burden on local healthcare systems.
Enhanced worker morale: A cleaner and healthier work environment can lead to increased job satisfaction and higher employee retention rates.
Reduced environmental impact: By minimizing dust emissions, construction projects can lessen their impact on the environment, including reducing soil erosion and protecting local ecosystems.
Increased property value: For residents living near construction sites, reduced dust levels can help maintain property values by preserving the cleanliness and appeal of their homes and neighborhoods.
Types of Dust at Construction Sites
Silica Dust
Silica dust is generated when cutting, grinding, or drilling materials that contain crystalline silica, such as concrete, bricks, and stone. Inhaling silica dust can lead to silicosis, a serious and irreversible lung disease. It is vital to take appropriate precautions when handling silica-containing materials.
Wood Dust
Wood dust is produced when cutting, sanding, or milling wood. Prolonged exposure to wood dust can lead to respiratory problems, eye irritation, and in some cases, even nasal cancer. As with silica dust, proper safety measures should be in place when working with wood.
General Dust
General dust includes non-specific dust particles that can accumulate on construction sites, such as dirt, sand, and other fine materials. While general dust may not pose the same specific health risks as silica or wood dust, it can still contribute to poor air quality in construction sites and overall discomfort on the job site.
Asbestos
Asbestos was commonly used in construction materials prior to the 1980s, and it is still present in many older buildings. When asbestos-containing materials are disturbed, they release fibers into the air that can cause lung cancer, mesothelioma, and other lung diseases.
Lead Dust
Lead-based paint was commonly used in older buildings, and when it is disturbed during renovation or demolition work, it can create lead dust that can cause lead poisoning, particularly in children.
Cement Dust
This type of dust is created when cement is mixed, poured, or cut. It can cause irritation to the eyes, skin, and respiratory system.
Gypsum Dust
Gypsum is a common building material used in drywall, and when it is sanded or cut, it can create fine dust that can cause respiratory problems.
Tips for Controlling Dust during Construction Activities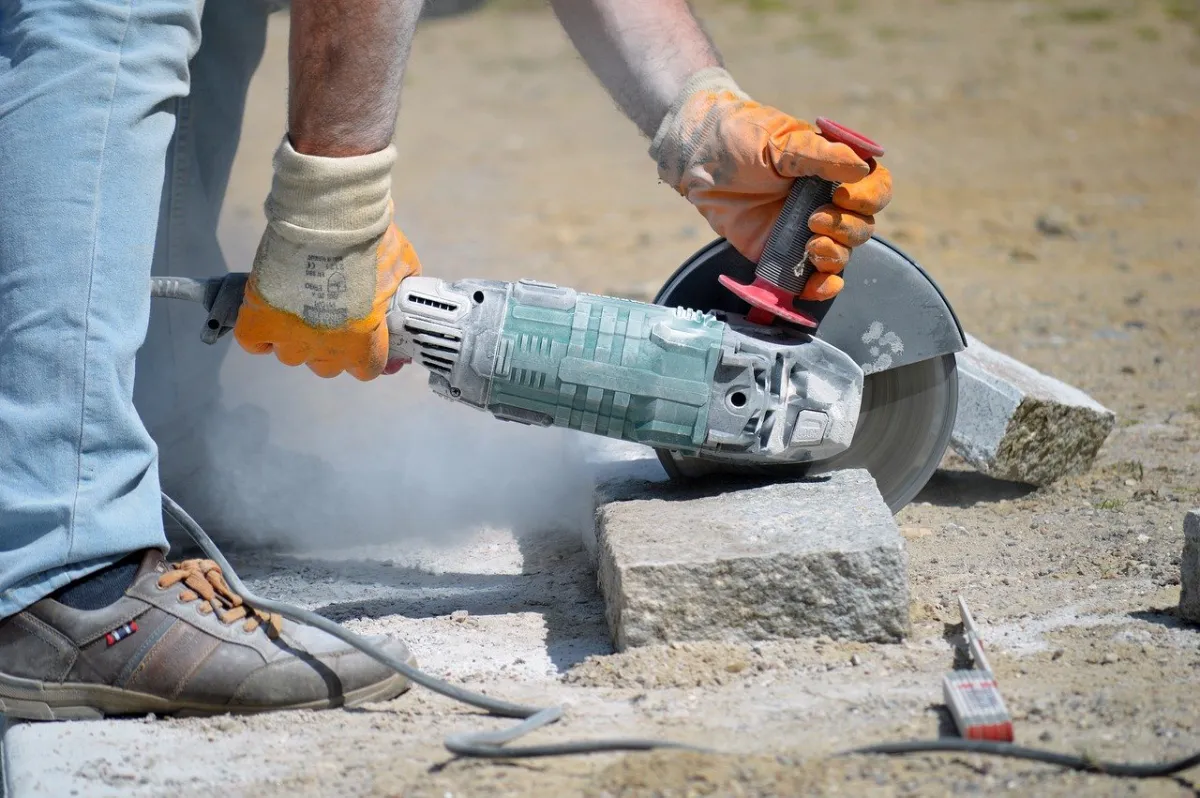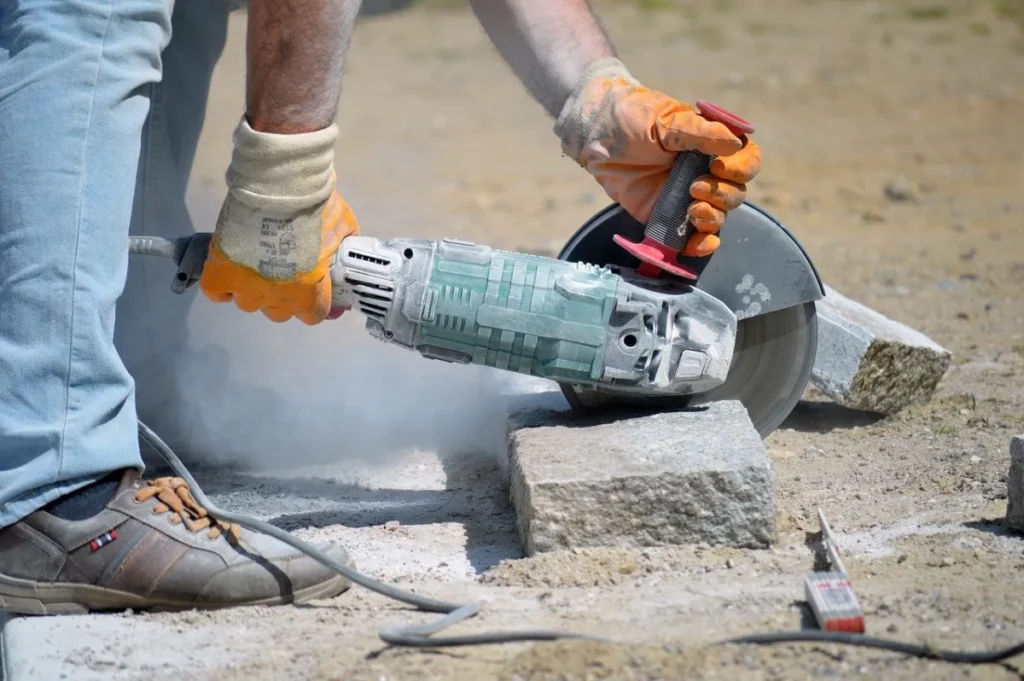 There are various methods to control dust on construction sites, with the goal of minimising exposure and maintaining a healthy work environment.
Real-time monitoring with devices like Oizom's Dustroid offers several advantages over traditional monitoring methods.
It provides immediate detection of changes in dust levels, enabling workers to adjust control measures and reduce exposure.
Secondly, it tracks dust levels throughout the day, providing a more accurate picture of exposure levels and identifying problem areas and trends.
Finally, it can be easily integrated into existing safety protocols, providing a seamless way to incorporate dust monitoring into daily operations. Providing accurate and reliable data can help construction companies stay compliant with local regulations, ensure the safety and health of their workers, and reduce the risk of damage to nearby communities and the environment.
Applying mulch or planting vegetation can help stabilize exposed soil surfaces, reducing the amount of dust generated by wind erosion. This method is particularly effective for controlling general dust on large construction sites.
Using polymers or chlorides can help bind soil particles together, forming a protective crust that prevents dust from becoming airborne. This technique can be particularly useful for controlling dust emissions on unpaved roads and exposed soil surfaces.
In conclusion, reducing construction dust should be a top priority for all construction sites. Not only does it protect the health of workers and nearby residents, but it also leads to increased productivity, efficiency, and safety on the job site.
By using methods such as dust monitoring, mulching, and polymers or chlorides, construction companies can effectively control dust emissions and create a more sustainable work environment.
It's time to recognize the importance of reducing construction dust and take action to make our construction sites safer, healthier, and more efficient.