Ammonia (NH3) sensor module
Accurate air quality sensor for PPB level NH3 monitoring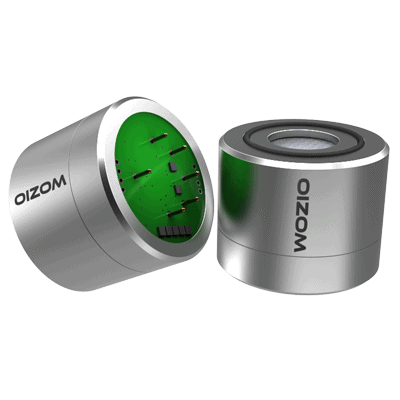 The Ammonia sensor module can accurately measure low concentrations of NH3 at the ppb level in the ambient air. The sensor module design is capable to monitor the ammonia emissions from point sources on a real-time basis.
The advanced support electronics of this air quality sensor makes it compact and reliable. The low noise electronics allows stable and accurate detection of ammonia even at very low concentrations in the atmosphere.
The ammonia sensor module works on the electrochemical principle. Electrochemical sensors are very sensitive to the presence of NH3 and also provide a stable response to transient relative humidity changes. Hence, this makes it an ideal choice for indicative real-time air quality monitoring for outdoor applications.
Target applications:
Sewage treatment plants
Effluent treatment plants
Industries
Landfills
Solid waste management
Specification
Technology
Download
Specification
Specifications of the NH3 sensor module are listed below:
Measurement Range: 0-20 ppm
Sensor Life: 2 years
Minimum detection limit: 0.3 ppm
Working Principle: Electrochemical
Drift: < 2% / Month
Technology
Download
Looking for Air Quality Monitoring Solution for your Project?
Schedule a call with our team of experts and get a customised solution for your air quality monitoring requirement.