Collocation Study of Sensor based CAAQMS with Reference Systems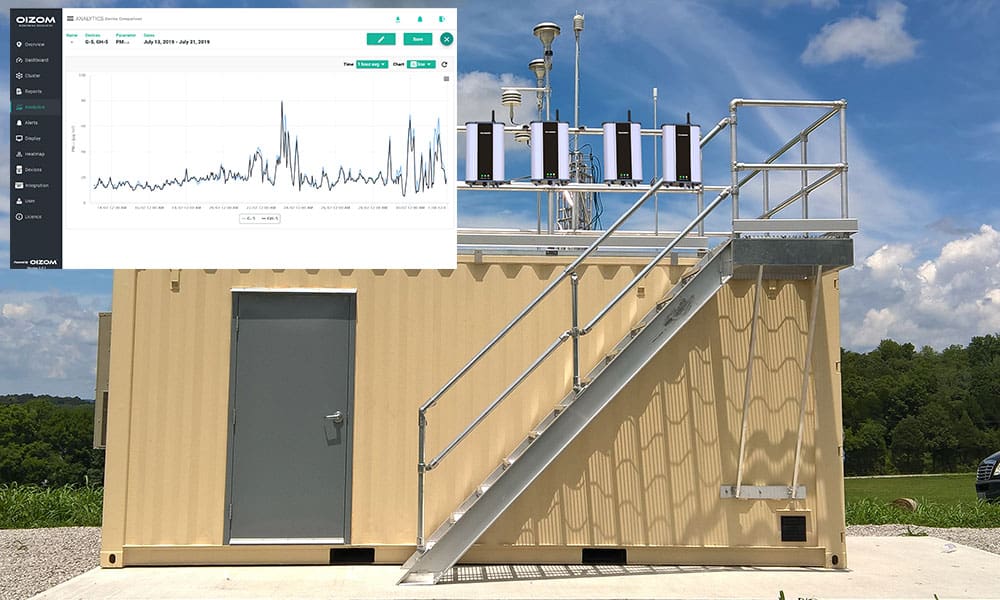 Collocation Study of Sensor based CAAQMS with Reference Systems
Written By : Kruti Davda and Ayyan Karmakar
Published On November, 2020
Clean air is fundamentally essential for human health and well-being. With increasing population, urbanization and industrialization, air pollution is emerging as a significant problem. Sensor-based air quality monitors provide high-quality, real-time, high spatial resolution monitoring data at an economical cost. A wide and diverse range of low-cost air quality sensors are available. However, there is a general lack of uniform and regulated sensor manufacturing, monitoring methodology and data quality checks and assessments (QA / QC). Studies have found that sensor-based systems provide very accurate results in laboratory conditions, while in ambient applications under varying atmospheric composition and meteorological conditions accuracy decreases. The paper explains outliers, bias, interferences, etc which directly affects the device performance. The collocation of sensor-based air quality monitors with reference stations is a tested and evaluated method recommended by the United States Environmental Protection Agency (USEPA) and The European Committee for Standardization. Collocation is the process of operating sensor-based air quality monitors and reference continuous air quality monitors at the same time and place under real-world situations for a defined evaluation period. It is carried out in similar conditions in which sensor-based systems are to be deployed. Collocation study improves sensor robustness and measurement precision and accuracy. Long-term sensor performance and sensor response are evaluated and compared with reference values to improve data quality. Various statistical tests that are conducted to generate a calibration curve and correct the errors are discussed in the paper. This paper also describes the step-by-step procedure for carrying out sensor collocation. The time duration and frequency of the collocation discussed in the paper helps the user determine the time period of the collocation and when to conduct it. It also provides information on how to compare and interpret the results of collocation studies and how to improve data quality from those results.
Looking for Air Quality Monitoring Solution for your Project?
Schedule a call with our team of experts and get a customised solution for your air quality monitoring requirement.