Estimated reading time: 7 minutes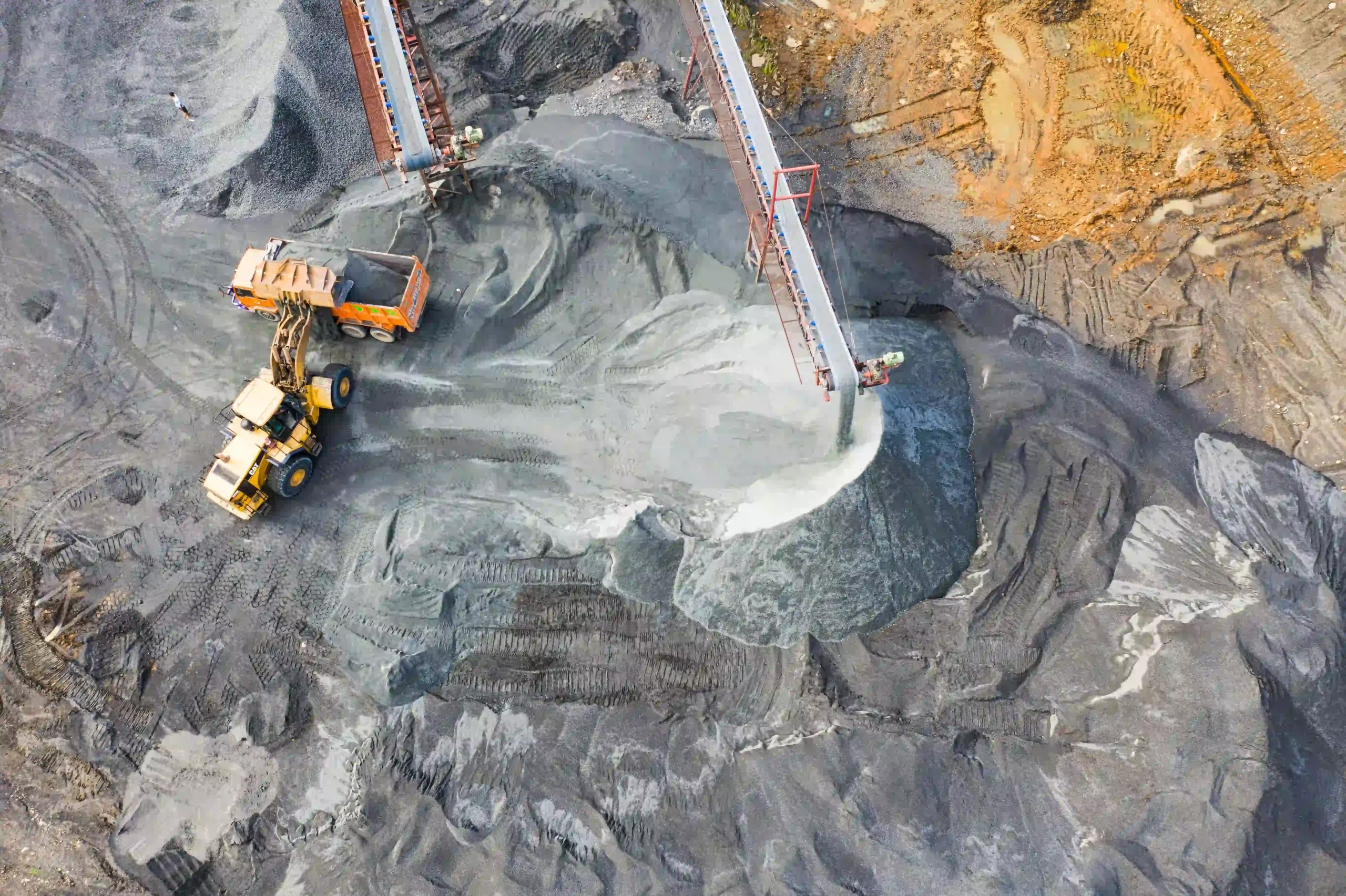 For creating the world of tomorrow, one of the essential industries is the Mining Industry. The mining industry is a shareholder in creating employment, and extracting valuable minerals, metals, raw materials, and more. However, running a mining industry comes with a cost of its challenges to sustain it for a long duration. Some of these key problems circulate around social and environmental issues. It is important to make mines safer for preventing the environment and your miners safe from any hazards. Let's look at the issues mining industry has in brief-
Increases Greenhouse Gas (GHG)– The mining sector is responsible for 4-7% of GHG emissions in the atmosphere. As a result, in order to transition towards a sustainable environment, it is essential to manage the emissions in the mining regions diligently.
Risk of Fire– Mining for coal is sometimes accompanied by explosive gas such as methane. In absence of a proper ventilation system, it can lead to fire at the site and create adverse problems.
Dust Hazard– Mining exploration comes along with a lot of generation of dust onsite. It creates severe health related-issues for miners involved in the work. Moreover, it also impacts the flora and fauna. Hence, it is important to mitigate the damage to maximize the benefits to make mines safer.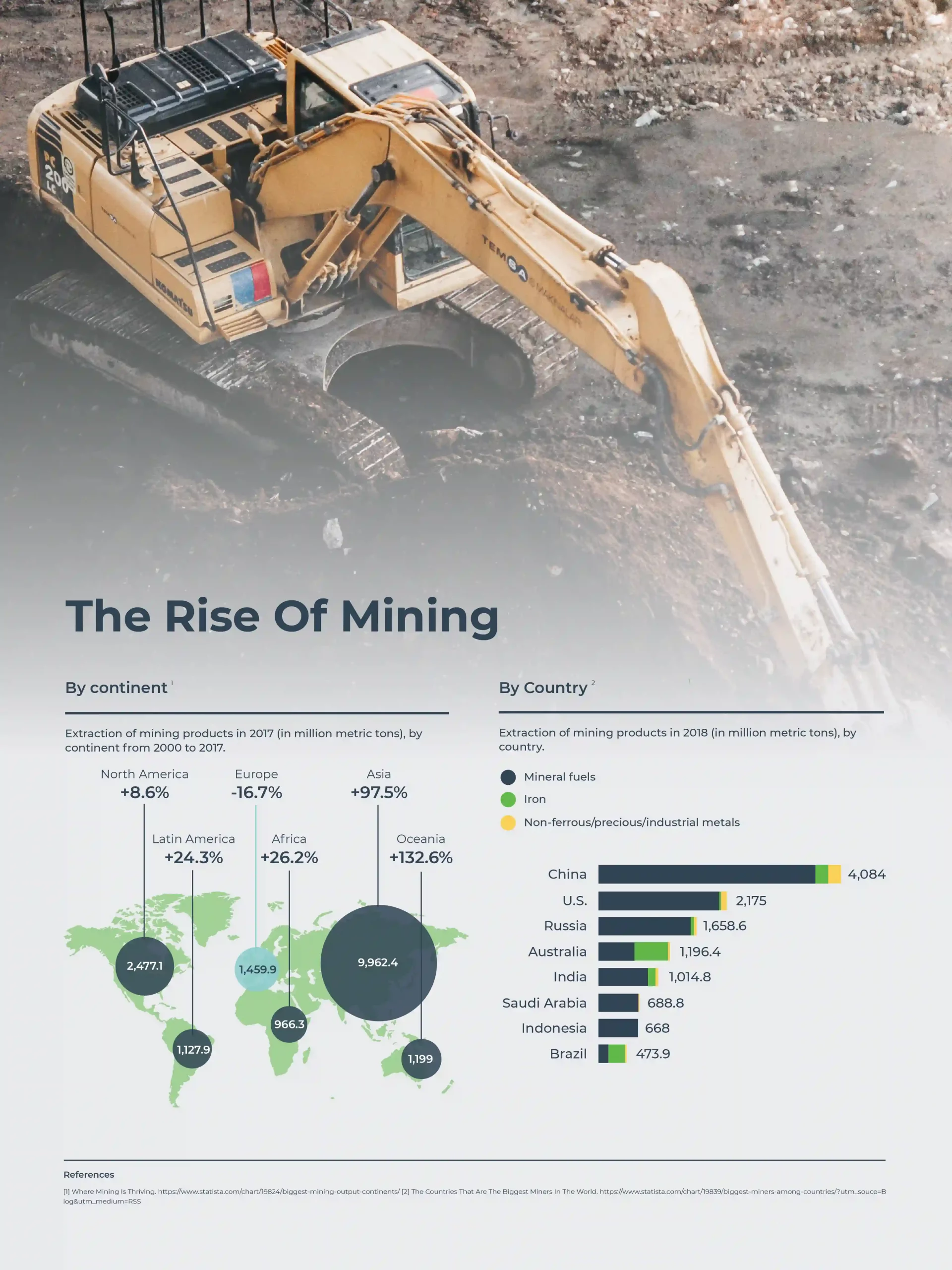 What Happens When A Mining Site is Closed Down?
The mining operations create a lot of problems that increasingly cause environmental pollution. In light of these challenges, government compliances are becoming increasingly stricter for preserving the surrounding. When the mining site doesn't comply with these compliances, it's shut down for any further use. But, "Is a complete shutdown in the 21st century an answer to better management of mining activities?"
Indeed the mining sector is increasingly essential as well as lucrative. Therefore, a complete ban from accessing those sites is only a half solution to the problem of pollution. The only mechanism that will better regulate this problem is a proper system for monitoring these activities. When you can mitigate your mining activities while keeping the care and concern for the environment in mind, it will help you to make mines safer.
How To Regulate Your Mining Activities to Make Mines Safer?
To carefully upscale your mining operations, industries as well as the government are on the lookout to reduce the carbon footprint. The solutions out there for the same are broadly product-based or policy-based. Read further to know more in brief-
Eco-conscious equipment: When mining companies swap their environment-impacting equipment for eco-friendly types of equipment, a significant difference is observed by them.
UN Convention on the Law of the Sea, 1982: As per this convention, all the mining activities that take place within the sea bed are regulated. The International Seabed Authority is given the authority to monitor these activities. Moreover, many treaties are signed between territories to better regulate mining operations. The main goal of these protocols is the protection of environmental species and sustaining the same.
Despite this prevalent product and policy-based solutions, mining activities are still faced with many limitations. Indeed the successful implementation of these regulations is questionable. Moreover, the lack of strong penalties will not solve the purpose. In addition to that, economic constraints restrict the adoption of green technology in mining activities. So, what's the budget-friendly solution to these limitations?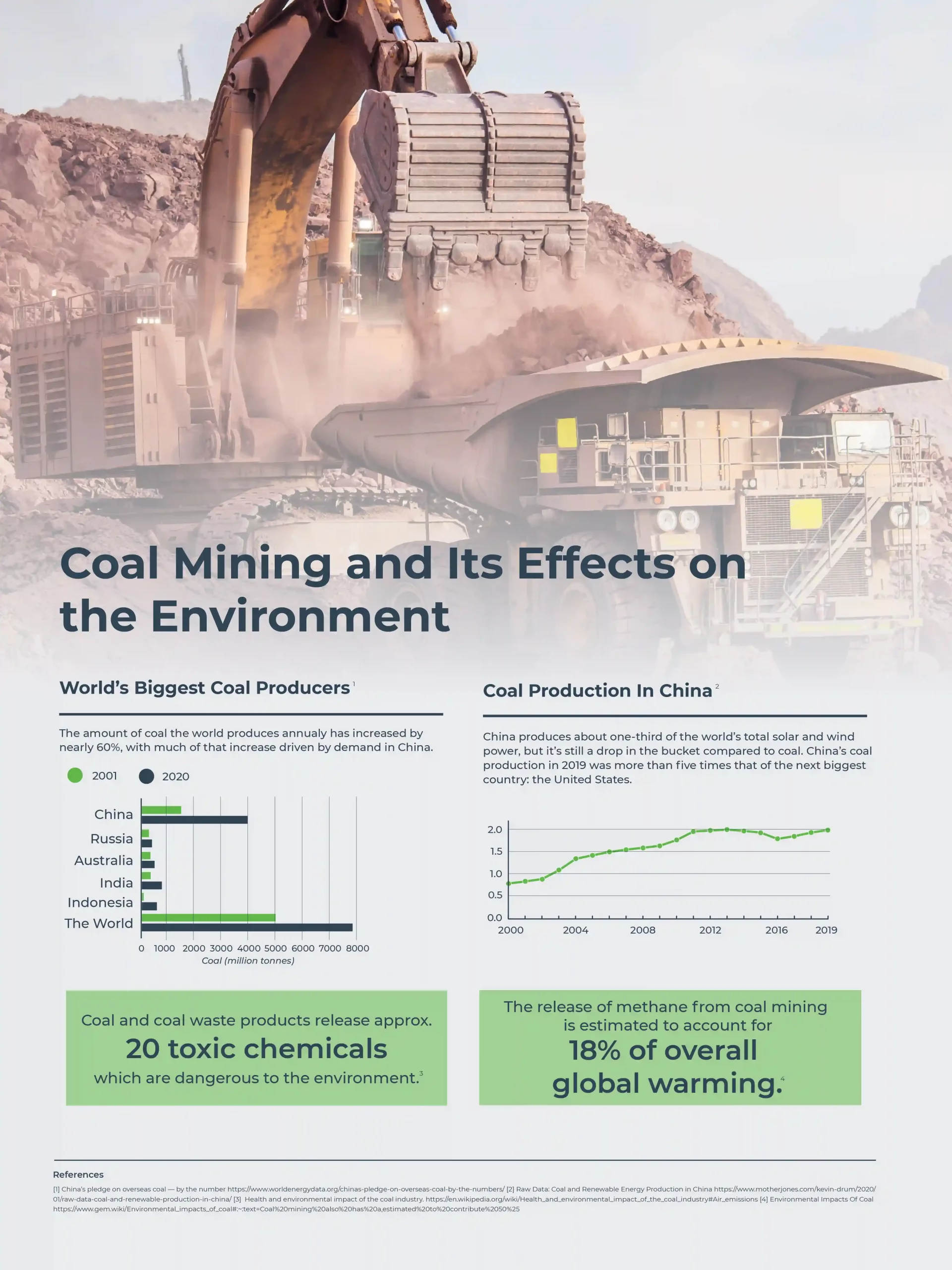 Oizom's Solution for Ambient Air Quality Monitoring to Make Mines Safer
Air quality monitoring in mining is one of the most important steps in ensuring a safe working environment for the staff and workers. We at Oizom strive to create a sustainable future for the mining industry. While keeping in mind the social and environmental hazards of mining activities as well as limitations to the solutions for these activities, we developed a product to address all these challenges.
Polludrone is the solution to the limitations as it provides fully integrated real-time air quality monitoring. As a hybrid model, it can efficiently mitigate multi-parameters such as air quality, noise, odor, weather, and radiation. It can accurately detect PM1, PM2.5, PM10, PM100, Carbon Monoxide (CO), Carbon Dioxide (CO2), Sulfur Dioxide (SO2), Nitrogen Dioxide (NO2), Ozone (O3), Hydrogen Sulfide (H2S), Ambient Noise, Light, UV, Temperature, and Humidity in the environment. Such lucrative data points make mines safer by preventing social and environmental hazards.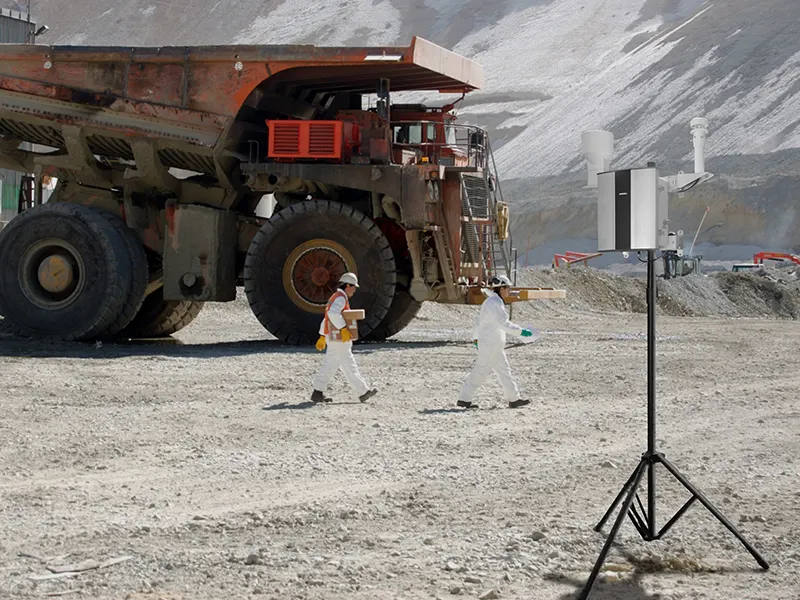 How Does Polludrone Stand Out?
Polludrone's comprehensive environmental solution is unique in the industry because:-
E-Breathing Sampling Technology: Our patented e-breathing technology provides foolproof pollution data with the help of a dense data network.
Battery Operated: Polludrone is compatible with solar power which helps it to run on an auto-pilot. In addition to that, with its in-built memory backup, there is no loss of precious data even in critical times of network failure.
Data Backup: This device functions with the help of various wired and wireless communication protocols like GSM, WiFi, LoRA, Sigfox, and NBIoT. Polludrone transmits the data on the Oizom cloud in no time and is supported by a memory backup. It prevents any data or memory loss in time when there is an unforeseen network failure.
Sleek Design: Polludrone possesses a very compact design which makes it extremely light in weight. Such design helps in swift mounting at 12-15 feet height without any complication. In addition to that, it's also easy to maintain in times of need.
Cost-Effective: When environmental-friendly equipment is cost-effective it can be opted for very swiftly.
This is where Polludrone comes into the picture. While measuring WHO recommended criteria for air quality limits, it costs 10x less than a traditional analyzer. This is how Oizom redefines the resources to create a smart infrastructure for Cities, Airports, neighborhoods, University Campuses, Schools, Highways, Tunnels, roadside monitoring, and the world at large.
How was Polludrone's performance in Monitoring the Air Quality in Saudi Arabia's leading Mining Site?
Saudi Comedat Mining Co.Ltd (SCM) faced major problems in terms of dust and air pollutants. The existing project faced the repercussions of being located in a sandstorm-prone region with high levels of humidity and adverse climatic conditions. To protect the health of their labor force from environmental adversaries, SCM's need for a robust air quality monitoring system is fulfilled by Polludrone. Oziom's device stood the test of time and could withstand harsh weather conditions like wind speed, wind direction, rainfall, flood levels, and visibility can be monitored using external modules for ground-level weather data along with performing data analysis.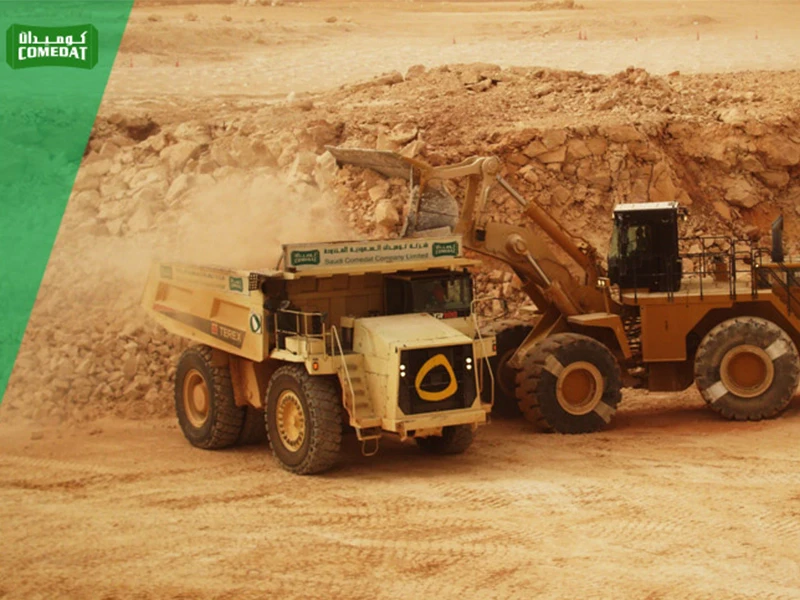 With the help of Polludrone, Saudi Comedat Mining stands tall in measuring various parameters in the air and can access the same in real time through Data Analytics and Visualization Software. Such abundant data is also beneficial for relevant authorities to take charge of the situation and protect their workforce from overexposure. Through this real-life example and many others, it is safe to say that Polludrone is a one-stop solution to monitor dust and pollution emissions. Click here to download the entire case study or click here to read the entire case study.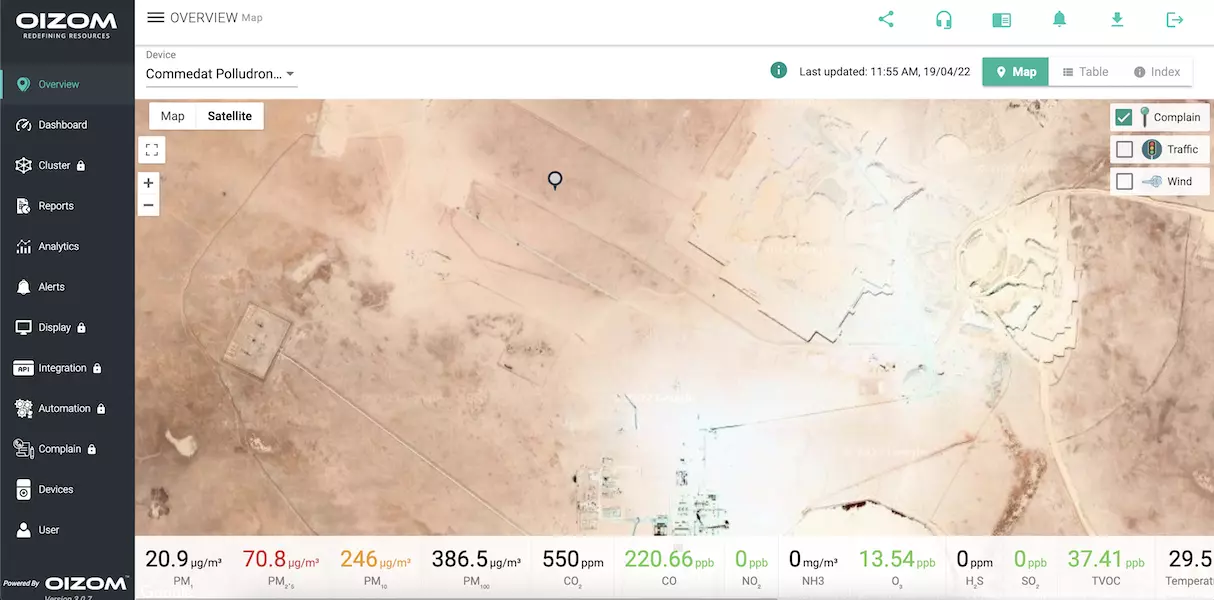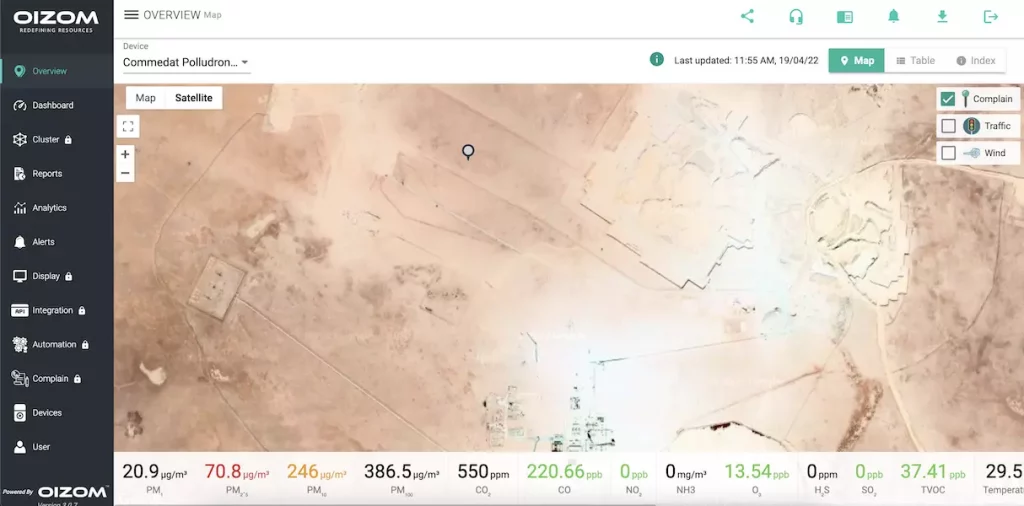 Conclusion
Environmental Pollution is a major concern in the entire world. Governments of various countries are deploying various measures to prevent the deteriorating situation. Mining Industries have bore the brunt of government compliances for the longest time but not anymore.
With an affordable solution of Polludrone, the environmental health of the premise is taken due care of. It displays intelligent alerts through its automated reports to take remedial solutions. Moreover, its IP66-grade and NEMA 4X capacity display its field strength to stand against all types of adverse weather situations. Feel free to get in touch with our team at Oizom to know more and seal your deal.