Did you know that not all dust is created equal? Depending on its size and composition, dust can pose varying degrees of health risks. To understand these risks better, we divide dust into two main categories: Inhalable dust and respirable dust. Today we're going to delve into what each of these means, their sources, and their impact on health.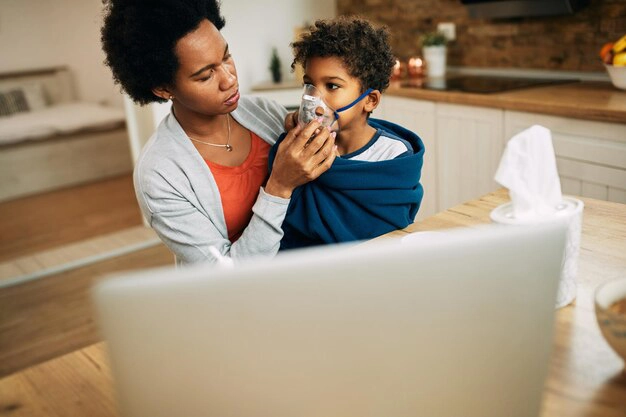 Definition and Characteristics
Inhalable dust refers to dust particles large enough to be trapped in the nose, throat, and upper respiratory tract. This type of dust typically consists of particles 100 micrometers (µm) or less in diameter.
Sources and Common Industries at Risk
Sources of Inhalable Air Pollution:
Industrial Emissions:

Manufacturing plants, oil refineries, and power plants emit large quantities of pollutants that can adversely affect air quality.

Vehicle Emissions:

Cars, trucks, aeroplanes, and ships emit a significant portion of the world's air pollution, including particulate matter and nitrogen oxides.

Agricultural Activities:

The burning of agricultural residues and the use of fertilisers and pesticides can release harmful pollutants into the air.

Household Activities:

Cooking and heating with solid fuels (like wood or coal), as well as tobacco smoke, can result in indoor air pollution.

Construction Activities:

Construction sites can release dust and other forms of particulate matter that are harmful to inhale.

Natural Disasters and Phenomena:

Forest fires, volcanic eruptions, dust storms, and pollen can contribute to poor air quality.

Waste Management:

Landfills and waste treatment facilities can release toxic gases and odorous compounds into the air.
Common Industries at Risk:
Manufacturing:

Workers in this industry are often exposed to dust, chemicals, and other air pollutants.

Mining:

Mining activities generate dust and release harmful gases, putting workers at risk.

Construction:

Construction workers are exposed to dust, asbestos, and other harmful particulates.

Agriculture:

Farmers are exposed to dust, pesticides, and gases from manure and silage.

Healthcare:

Healthcare workers can be exposed to airborne pathogens, gases, and anaesthetic agents.

Transportation:

Workers in this industry can be exposed to exhaust fumes and other pollutants.

Waste Management:

Workers handling waste can be exposed to a variety of pollutants, including methane, particulates, and bioaerosols.

Textiles:

Workers in this industry can be exposed to dust from natural and synthetic fibres.

Oil and Gas Industry:

Workers can be exposed to various pollutants, including gases, dust, and volatile organic compounds (VOCs).
Sampling Methods and Guidelines
Inhalable dust sampling typically involves using personal sampling pumps and inhalable dust sampling heads. Occupational exposure limits (OELs) for this dust category often depend on the specific substance's toxicity, but a common standard is the Occupational Safety and Health Administration's (OSHA) limit of 15 milligrams per cubic metre (mg/m³) for total dust.
Personal Sampling Pumps:

These devices are worn by individuals in a specific environment, such as a workplace, to sample the dust they are likely inhaling. They usually incorporate a filter-based system and can provide an estimate of the personal exposure of the individual wearing it.
Two common sampling heads for inhalable dust are the IOM (Institute of Occupational Medicine) sampler and the Button sampler.
IOM Sampler:

The IOM sampler, developed by the IOM in the UK, is one of the most widely used inhalable dust samplers. It consists of a filter mounted inside a plastic cassette, which is open on one side. An air pump draws air into the cassette, and particles in the air are deposited on the filter. The filter can then be analysed in a laboratory to determine the amount and type of dust collected.

Button Sampler:

The Button sampler, also known as an aerosol sampler, is designed to mimic the human respiratory tract's particle size-selective behavior. The sampler's shape and open-face design encourage the omnidirectional entry of particles, improving the sampler's collection efficiency. This sampler is particularly effective for collecting larger particles that might otherwise be missed by samplers with unidirectional air entry.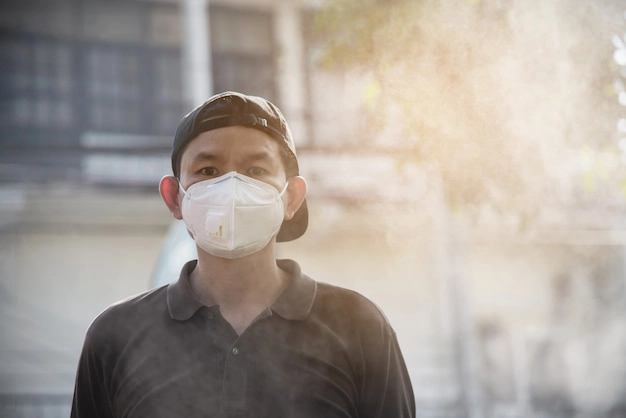 Definition and Characteristics
Respirable dust consists of much smaller particles, typically less than 10 µm in diameter. Their small size allows them to bypass the body's natural defences and reach the deepest parts of the lungs, called the alveoli.
Health Risks and Long-term Consequences
Given their ability to penetrate deep into the respiratory system, respirable dust can cause serious health issues. Exposure can lead to diseases such as silicosis, lung cancer, or chronic obstructive pulmonary disease (COPD). For instance, in 2020, about 3.2 million people died from COPD worldwide, and occupational exposure to dust played a significant role in these statistics.
Following diseases can occur due to respirable dust:
Chronic Obstructive Pulmonary Disease (COPD)

chronic bronchitis and emphysema

Asthma

Pneumoconiosis

Cancer

Respiratory Infections

Heart Conditions

Allergies

Impaired Lung Function
Measurement Techniques and Regulatory Standards
Respirable dust measurement often employs cyclones or impactors to collect the relevant particle size range. The common regulatory standard for respirable dust from OSHA is 5 mg/m³, though more stringent guidelines may apply depending on the substance.
Inertial impactors: These devices use the inertia of particles to separate them from the airstream. The air is accelerated through a nozzle, causing larger particles to continue in a straight line and impact onto a collection surface. The smaller particles, having less inertia, follow the airstream and are not collected. 
Cyclones: Cyclones use centrifugal force to separate particles from the airstream. Air is forced into a cyclone chamber and spun around at high speed. The heavier particles are flung to the sides of the chamber and collected, while the lighter particles continue on with the airflow.
Key Differences Between Inhalable Dust and Respirable Dust
Health Effects and Target Areas in the Body
The key difference between inhalable and respirable dust lies in their health effects and the areas of the body they can reach. While inhalable dust affects the upper respiratory tract, respirable dust can penetrate deep into the lungs, causing potentially more serious diseases.
Sampling Methods and Equipment Considerations
Sampling methods differ as well due to the different particle sizes. Inhalable dust is collected using sampling heads, while respirable dust is often captured with cyclones or impactors.
Regulatory Implications and Exposure Limits
Different exposure limits apply for each dust type due to the different health risks involved. In general, limits for respirable dust tend to be stricter than those for inhalable dust.
Importance of Proper Dust Control and Management
Health and Safety Risks Associated with Airborne Dust
Proper dust control is essential for worker health and safety. Chronic exposure to either type of dust can lead to serious health consequences. With over 2 million workers exposed to silica dust alone in the US, dust control should be a top priority in the workplace.
Strategies for Controlling and Minimising Dust Exposure
Several strategies can be used to control dust exposure, including:
Source Control:

The first strategy is to control dust at its source. This may involve modifying processes to reduce the amount of dust generated, using dust suppressants, or enclosing dust-producing operations.

Environmental Monitoring: Oizom's air quality monitoring devices, like the Polludrone, can monitor dust levels in real-time, providing essential data to create effective dust control strategies. They use a combination of advanced sensors and proprietary algorithms to deliver accurate, real-time data on particulate matter (PM2.5 and PM10), dust, and other pollutants.
Dust Suppression Systems: Utilising dust suppression systems that spray water or other suppressants can help to minimise dust. The effectiveness of these systems can be monitored and adjusted using the data from Oizom's environmental monitors.
Ventilation:

Proper ventilation can help reduce dust levels in indoor environments. Air purifiers and HVAC systems with high-efficiency particulate air (HEPA) filters can capture dust and prevent it from circulating.

Regular Cleaning:

Regular cleaning, using wet methods or vacuum cleaners with HEPA filters, can prevent dust accumulation.

Personal Protective Equipment (PPE):

In some situations, it may be necessary for workers to wear PPE, such as respirators, goggles, or face masks, to protect against dust exposure.

Training and Education:

Training workers about the sources and hazards of dust, as well as strategies for minimising dust exposure, is an important part of any dust control program.
Legislative Compliance: Adhering to all local and national regulations regarding dust exposure is essential. Use Oizom's data to demonstrate compliance with these regulations
Personal Protective Equipment (PPE) Recommendations
PPE, such as respirators and dust masks, can help protect workers from dust exposure. However, it's crucial to remember that PPE is the last line of defence, and engineering controls should be the primary method of reducing dust exposure.
Best Practices for Dust Monitoring and Prevention
Regular dust monitoring is vital to ensure worker safety. This involves routine air quality tests and compliance with exposure limits set by regulatory bodies. It's also important to train employees about the risks of dust exposure and the proper use of PPE.
Understanding the differences between inhalable and respirable dust, their health impacts, and ways to control them is crucial in many industries. With this knowledge, we can reduce the risk of occupational diseases and create healthier workplaces.
In your industry, are you paying enough attention to dust control? It's time to start considering dust as more than just a nuisance. It's a matter of health and life.