Ultrasonic Flood sensor for weather monitoring applications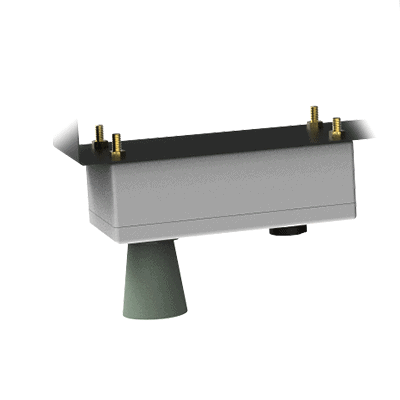 The Flood sensor module can accurately measure high water levels in urban areas. The design allows the sensor to monitor the flood levels on a real-time basis. Timely flood detection can help take necessary actions to prevent flooding in a campus, city, or any area. This can avoid potential loss of lives.
The advanced support electronics of this sensor makes it compact and reliable. The sensor works on the principle of Ultrasonic measurement. The flood sensors have proven themselves in the field with long term stability and reliable operation.
The sensor module casing is a plug and play module. The module is robust and works with great stability in extreme weather conditions. The module has shown great long term stability and accuracy.
All Outdoor air quality monitoring system and Automatic Weather Station are offered with this sensor module as an accessory. Therefore, this module is ideal for Monitoring rivers & streams, Flood monitoring, River basin simulation Roadway monitoring for flood conditions, wells, snow, dams, water tanks, irrigation flumes and weirs, soil moisture, and many others.
Specifications of the flood sensor module are listed below:
Measurement Range: 0-cm to 765-cm
Sensor Life: 2 years
Minimum detection limit: 1 cm
Working Principle: Ultrasonic