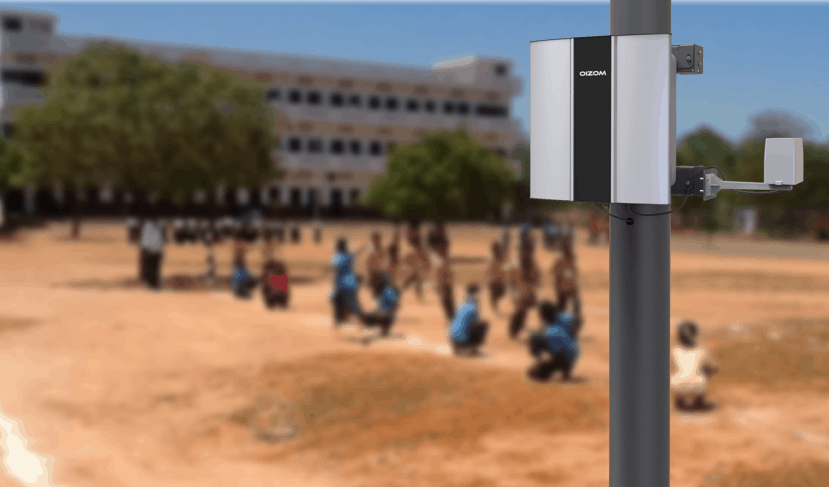 In November 2019, the schools in New Delhi, the capital of India, were shut for two days. Reason? An extreme spike in the pollution level of Delhi air. The Central Pollution Control Board (CPCB) had reported an AQI (Air Quality Index) of 472, which is nine times the level recommended by the WHO. The maximum possible rating is 500.
Today schools are all placed in highly populated places. Most of the urban schools are near major roads and sometimes even close to industrial pollution sources. Children spend approximately 6 hours a day in their schools. This makes a major portion of their active hours exposed to air pollution. The time of exposure and the location can put children at risk of air pollution.
According to a report by UNICEF, every year we lose 600,000 children under the age of five across the world from diseases caused by the effects of indoor and outdoor air pollution. Millions of children suffer from respiratory diseases that diminish their resilience and affect their physical and cognitive development.
Why monitor air quality in schools?
The New Delhi incident stated above is more than enough to start taking precautions against air pollution by the school authorities. Apart from the primary objective of providing high-quality education, it is an equal responsibility of the school administration to provide a safe and healthy environment to study and grow. This helps the schools to aid their primary objective.
Failing to provide good air quality can lead to an increase in long-term and short-term health problems for students and staff such as:
Cough
Eye irritation
Headache
Allergic reactions
Increased severity to students and staff already suffering from breathing-related issues
In rarer cases, life-threatening conditions such as Legionnaire's disease, or Carbon Monoxide poisoning
UNICEF and WHO have stated that young lungs are more susceptible to air pollution. This is because they breathe higher volumes of air relative to their body weights and their tissues and organs are actively growing. Exposure in childhood when the immune system is weaker may lead to permanent respiratory health issues such as asthma and lung cancer. This renders air monitoring essential in and around the school campus. Also, today everybody is aware of the global issue of air pollution. The parents are eager to know what steps administrators are taking to quantify the problem and to handle the effects.
The larger objective is to educate and create awareness among the future generations of this fatal environmental problem. Learning about it at an early age can teach them about its severity and find a way to cope with it and find a better solution for the pollution menace.
What could air quality monitoring help with?
Inform about the pollution level – Air monitoring devices can help in precisely providing pollution data of the vicinity
Identify the major pollution source – Through the data generated, the major source of pollution can be detected
Educating students – This provides a better way of educating students about air pollution, how it occurs, its reasons, how to read air pollution data, how to tackle it, and how to be safe.
Making an informed decision – Active administrations can take this opportunity to take corrective actions and reduce pollution by installing air purifiers inside the campus. Detecting the pollution source can also help in identifying any flaws in the school system, such as the landscape design or its cleanliness. Daily real-time air quality monitoring helps in finding out the gaps and taking actions to modify the existing system and implement a more efficient and cleaner campus layout. Mitigating such major problems (which are often neglected) can bring a huge relief to the children's health.
One such example of implementing an air quality monitoring system for children's safety is the AIR (Air Information & Response) plan. To implement an effective air quality monitoring strategy in Ahmedabad, the Ahmedabad Municipal Corporation (AMC) partnered with the Ministry of Earth Sciences and SAFAR (System of Air Quality and Weather Forecasting and Research) to release the air quality index (AQI) of the city. To protect the citizens' health, the authorities developed the AIR Plan, which focussed primarily on protecting vulnerable groups like children
As a result, a "School Flags" program was developed, under which the AMC provided bright-coloured flags to 50 identified schools across the city. The colour of the flags corresponded with the colour code of daily AQI, showing the impact of pollution on students. Along with that, informative posters were prepared to educate students about AQI and preventive measures against pollution. These steps helped students and staff learn how to schedule their outdoor activities when the air quality is unhealthy.
How does Oizom play a part here?
One option for schools is that they may choose to gather air quality information about their surroundings from the government-operated air quality monitoring stations. However, these stations can be far away from the school campuses and the data obtained can be almost redundant, depending on the distance between the station and the school.
What schools really need today is a strong comprehensive network of sensor-based low-cost air quality monitors. This network can offer accurate environment data of the campus and can also fit into the school's budget.
Oizom provides a powerful air quality monitoring system – Polludrone. Oizom has been actively monitoring air pollution at different locations. Polludrone monitors air pollution in the school and college campuses to alert the public. The device is portable to be installed anywhere (inside and outside the campus) to collect real-time data of the immediate surroundings. This helps in getting a clear picture of the school environment and how it is impacting the students and staff. Through environmental monitoring and propagating the data, the administrations can trigger actionable insights.
Oizom Polludrone has been monitoring the air quality of a couple of universities.
BHU Campus Monitoring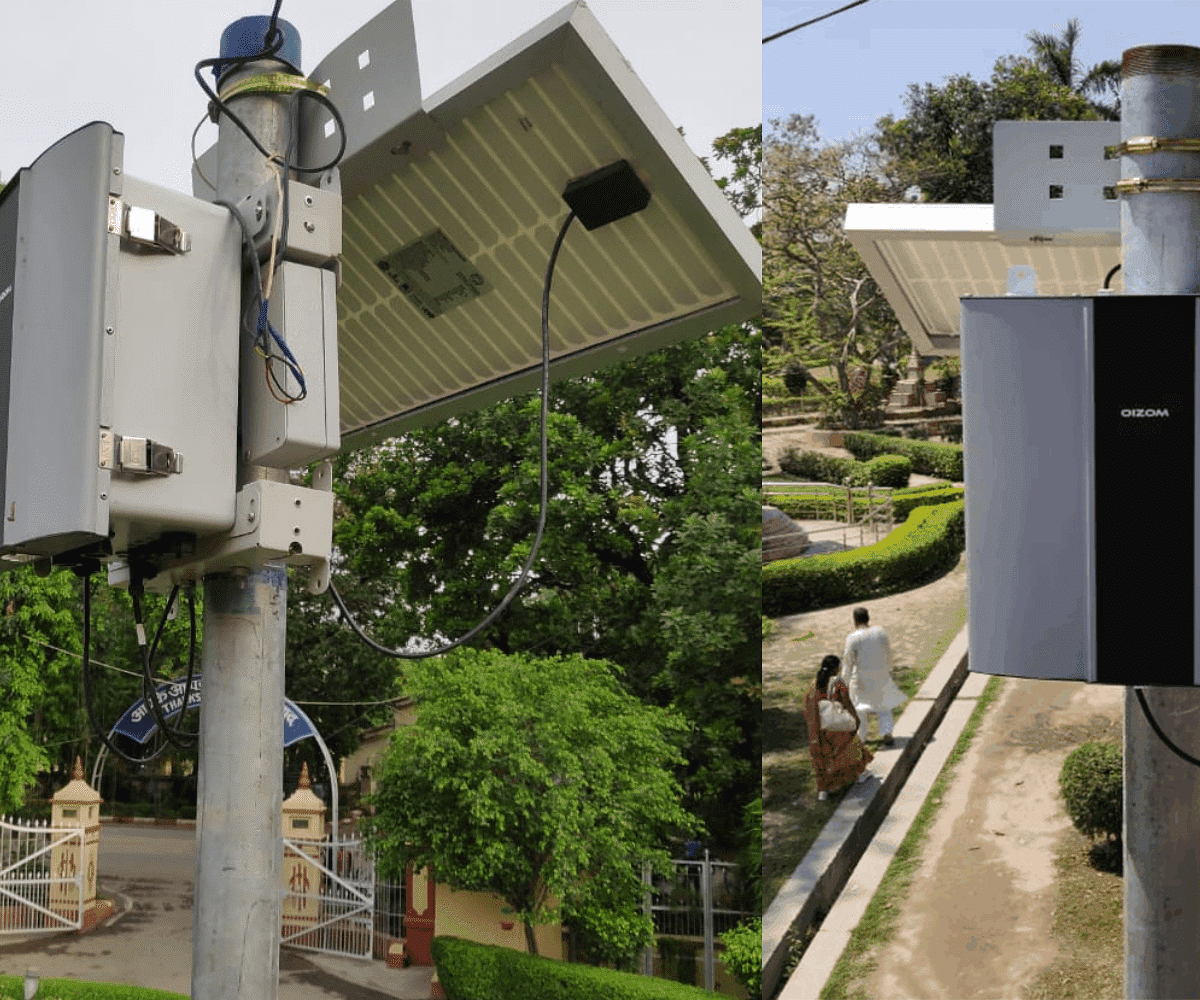 Oizom offered a comprehensive solution to help monitor the environmental health of Banaras Hindu University and installed five Polludrone air quality monitoring systems on the campus. The air quality instrument monitored ambient air quality like particulate matter, gases, and weather to create awareness among the students and staff. The solution showcased the data and also provided suggestive actions to help them make informed healthcare decisions based on AQI.
Granada Campus Monitoring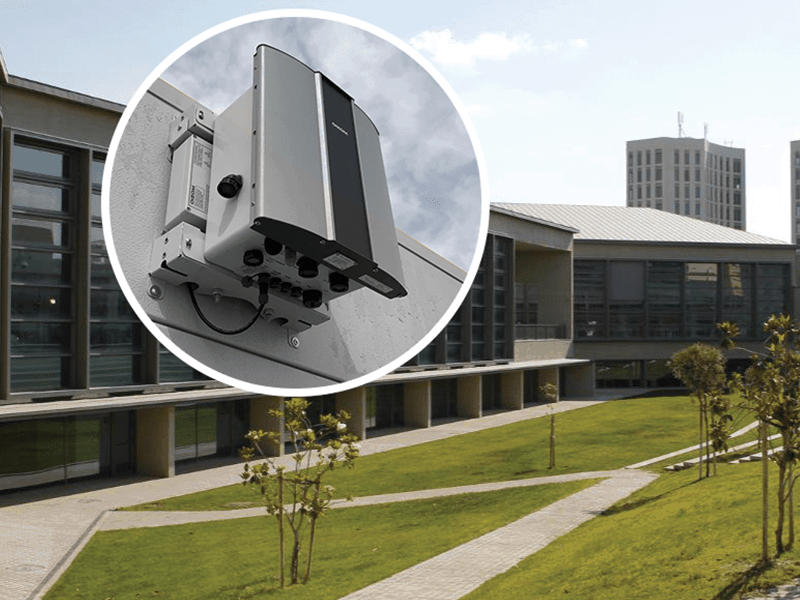 Granada campus is actually a small city in itself. It has over 61000 students and staff residing within the University of Granada, which is almost 25% of the city's population. The university aimed at providing a healthier environment for its students. Oizom helped to convert Granada into a smart campus by offering environmental monitoring. Polludrone monitored critical ambient parameters in real-time within the campus and displayed the data to the students for their awareness. It provided data-driven better healthcare suggestive actions.
These insights provided by Polludrone helped the residents of the campus to modify their daily activities like stepping out for an evening walk or run, or to head out for various chores. This helps in minimizing their exposure to air pollution.
Children are the future of the planet and to secure their future is the responsibility of the current generation. Providing pure air and a cleaner environment are among such responsibilities. Ambient air quality monitoring can help in providing a strategic solution towards air purification and help lead a safer life. Also, air quality monitoring in the school campus not only develops trust among the parents but ensures that the administration cares about their children.
With such proactive efforts, sensitisation and subsequent corrective actions to mitigate the effects of poor air quality, we will see a brighter future, one where children wouldn't have to choose between life and education.