Biodiversity, the multitude of life forms on Earth, forms an intricate web of interdependence that sustains ecosystems and human existence. It's not just a collection of species but a complex network of ecological processes that maintain the balance of nature. However, this delicate balance is under siege by a human-made phenomenon – air pollution.
The Connection Between Air Pollution and Biodiversity
Air pollution's impact on biodiversity is multifaceted and complex. Pollutants can cause direct harm to organisms, lead to habitat loss, alter ecological processes, and even drive climate change. All of these factors intertwine to threaten biodiversity at multiple levels, from genes to ecosystems.
Understanding the historical context of air pollution helps us trace its evolution and impact over time. The Industrial Revolution marked a significant turning point, where rapid industrialisation led to an unprecedented release of pollutants into the atmosphere. This has escalated with time, with current levels of air pollution being a significant global concern.
Scope and Importance of the Issue
The effects of air pollution on biodiversity extend beyond mere environmental concerns. Biodiversity loss can reduce ecosystem services, such as clean water, food, medicine, and climate regulation, which are essential for human well-being. The subject is vital to scientists, policymakers, environmentalists, and everyone.
Impact of Air Pollution on Biodiversity
The impact of air pollution on biodiversity is multifaceted and profound. It manifests in various ways, affecting all life forms and the delicate balance of ecosystems.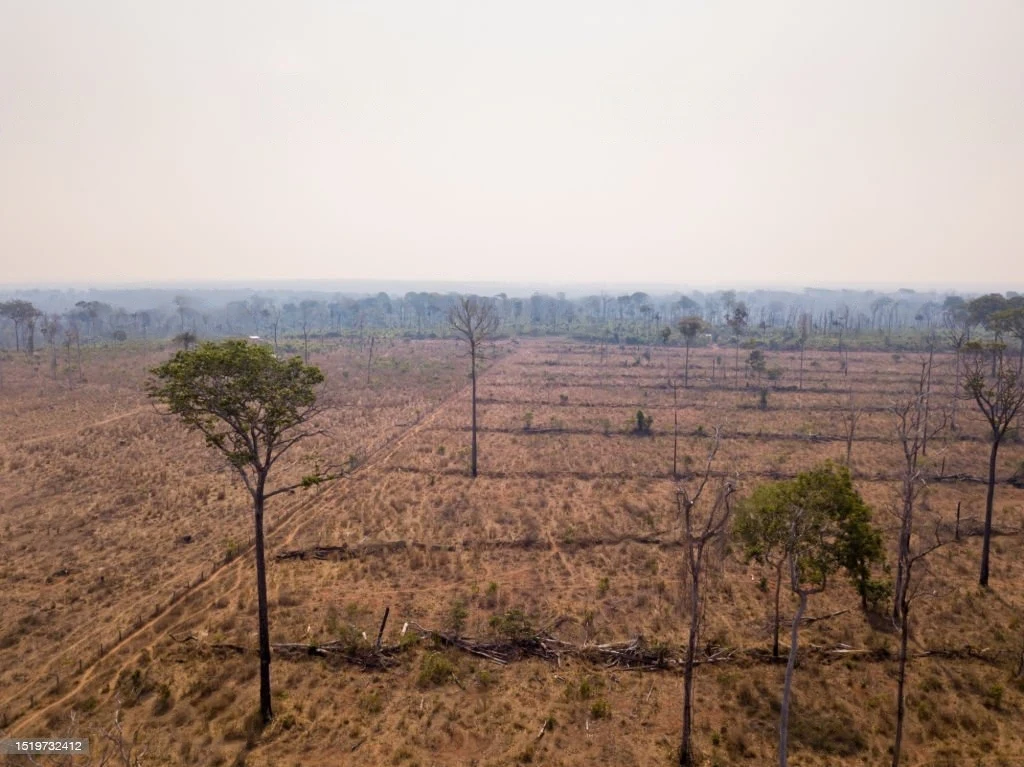 Air pollution poses severe respiratory challenges to many organisms, leading to potential population declines and even extinctions.
Birds are particularly sensitive to air pollution due to their highly efficient yet delicate respiratory systems. Pollutants can reduce lung function, hinder migratory patterns, and disrupt reproductive success. An example is the observed decline in sparrow populations in urban areas, where pollution is most concentrated.
Mammals, especially smaller ones like rodents, are also affected. Smog and other pollutants can lead to chronic respiratory illnesses, affect feeding, and cause reproductive issues. The accumulation of such effects can lead to significant population shifts, with potential knock-on effects across entire ecosystems.
Long-term exposure to polluted air may lead to subtle, chronic effects that gradually accumulate, resulting in significant population declines or shifts in community structure. These changes can alter food web dynamics, nutrient cycling, and other ecological processes, leading to broader ecosystem changes.
Due to air pollution, terrestrial ecosystems such as forests, grasslands, and deserts face numerous challenges.
Soil is the foundation of terrestrial ecosystems, and its health is paramount. Pollutants like nitrogen oxides and sulphur can alter the soil's pH, affecting nutrient availability. In turn, this can affect plant growth, leading to shifts in community composition and structure, with cascading effects on the animals that rely on these plants.
Heavy metals like lead, mercury, and cadmium can be deposited from the air into the soil. These toxic substances can harm plants, insects, and larger animals. Heavy metal pollution can lead to bioaccumulation, where toxins build up in organisms over time, and biomagnification, where toxins become more concentrated at higher levels of the food chain.
Soil is teeming with microbial life, vital in nutrient cycling and overall ecosystem function. Pollutants can harm these microbial communities, reducing plant nutrient availability and subsequent impacts on herbivores and predators.
Pollution-induced soil degradation can destroy habitat, with wide-ranging effects on local flora and fauna. For instance, acid rain can cause soil acidification, losing sensitive plant species and the animals that depend on them.
Air pollutants can also have direct impacts on plant physiology. Ozone, for instance, can damage plant tissues, reduce photosynthesis, and hinder growth and reproduction. Such effects can lead to shifts in plant community composition, affecting the broader ecosystem.
Chemical Contaminants and Wildlife
The unseen chemical assailants in our atmosphere pose far-reaching and devastating threats to wildlife. Understanding their origins and consequences is vital to mitigating their impacts.
As previously mentioned, when released into the air through industrial processes, heavy metals like lead and mercury find their way into terrestrial and aquatic ecosystems. They're known for their longevity, never truly disappearing but rather accumulating. Like the majestic California Condor, birds can suffer from lead poisoning when they consume carrion riddled with spent lead ammunition. This poisoning leads to neurological disorders, reproductive failures, and, often, death.
Though pesticides aim to protect crops from pests, their reach extends far beyond the intended target when airborne. Persistent organic pollutants like DDT can be transported vast distances by the wind. Upon settling, they can contaminate water sources, affecting aquatic life. These toxins are then passed up the food chain. Raptors like the Peregrine Falcon nearly faced extinction in the mid-20th century due to the effects of DDT weakening their eggshells.
Many airborne chemicals act as endocrine disruptors, affecting the hormonal systems of wildlife. These disruptors can lead to reproductive and developmental problems, often with deadly results. For amphibians, exposure can result in malformed limbs or even hermaphroditism.
One of the most insidious effects of air pollution is its contribution to global climate change, which, in turn, has catastrophic consequences for biodiversity.
The relentless burning of fossil fuels has dramatically increased levels of carbon dioxide and other greenhouse gases in the atmosphere. These gases trap heat, leading to the greenhouse effect and, consequently, global warming. As habitats warm, many species try to migrate towards the poles or to higher altitudes. Those that cannot adapt quickly enough risk extinction.
Polar ecosystems, particularly the Arctic, are experiencing the brunt of global warming, with temperatures rising at twice the global average. The rapid melting of polar ice has profound consequences for species like polar bears, which rely on sea ice to hunt seals.
The increased carbon dioxide in the atmosphere is not just warming our planet; it's also being absorbed by our oceans, leading to acidification. This acidification poses grave threats to marine biodiversity. Coral reefs often termed the rainforests of the sea due to their incredible biodiversity, are particularly vulnerable. As the oceans become more acidic, corals struggle to build their calcium carbonate skeletons, leading to reef bleaching and eventual death.
Habitats, the very cradle of biodiversity, are directly threatened by air pollution and its consequences.
Forests are not just victims of the chainsaw. Air pollution, especially acid rain, can weaken trees, making them more susceptible to diseases and pests. As forests thin out or die, the myriad species that call them home – from tiny insects to magnificent big cats – find their existence threatened.
Air pollution and climate change contribute to desertification, the process where fertile lands become deserts. As lands dry up, the species that once thrived there either migrate or perish. This process also impacts human communities, leading to conflicts over dwindling resources.
Wetlands, nature's water filters, are particularly sensitive to changes in air quality. Pollutants can cause overnutrition (eutrophication), leading to harmful algal blooms that rob the water of oxygen, creating 'dead zones'. Wetlands also serve as breeding grounds for many species of fish and birds; their degradation leads to significant biodiversity losses.
Acid rain represents one of the more direct and destructive impacts of air pollution on biodiversity. It vividly illustrates how pollutants released into the atmosphere can return to wreak havoc on the Earth's surface.
Acid rain is formed when sulphur dioxide (SO2) and nitrogen oxides (NOx) released from burning fossil fuels react with water, oxygen, and other chemicals in the atmosphere. The resulting acidic compounds are then carried by wind and weather patterns, falling as rain, fog, or snow.
When acid rain falls on lakes and rivers, it can dramatically lower the pH of the water, leading to "acid shock." Many aquatic organisms, such as fish, insects, and plankton, are sensitive to changes in pH. Acidification can lead to mass die-offs, disrupting food chains, and causing ripple effects throughout entire ecosystems.
Forests, particularly those in higher elevations, are often shrouded in acidic clouds and fog. This constant exposure to acidity weakens trees, making them more susceptible to disease, pests, and extreme weather. Over time, entire forests can wither and die, affecting all the species that rely on them.
Soil's buffering capacity can often neutralise the effects of acid rain to some extent. However, continuous exposure leaches essential nutrients like calcium and magnesium, rendering the soil infertile. This affects plant growth and the organisms that feed on these plants.
Acid rain doesn't only affect nature. It erodes buildings, particularly those made from limestone and marble. This includes significant cultural monuments that are part of our shared human heritage. Moreover, the biodiversity losses stemming from acid rain impact human communities that rely on these ecosystems for livelihood and sustenance.
Airborne Particulate Matter and Biodiversity
Particulate matter, tiny particles suspended in the air, is another significant aspect of air pollution. Its impact on biodiversity is profound and multifaceted.
Particulates can settle on plant surfaces, hindering their ability to photosynthesise by blocking sunlight. This not only stunts growth but can lead to premature death. The loss of plant life, in turn, affects herbivores and the predators that feed on them, altering entire ecosystems.
When particulate matter settles on water bodies, it can affect both the physical and chemical quality of the water. It may introduce toxic substances into aquatic ecosystems, affecting everything from the smallest microorganisms to large fish and mammals.
Some airborne particulates, such as black carbon (soot), absorb sunlight and contribute to atmospheric warming. Others reflect sunlight and have a cooling effect. These interactions can influence local and regional climates, with potential impacts on species distribution and seasonal behaviours.
While the focus here is on biodiversity, it's worth noting that airborne particulates have significant impacts on human health, including respiratory and cardiovascular diseases. The link between human health and biodiversity is intricate, and the degradation of one often implies challenges for the other.
Solution: Air Quality Improvement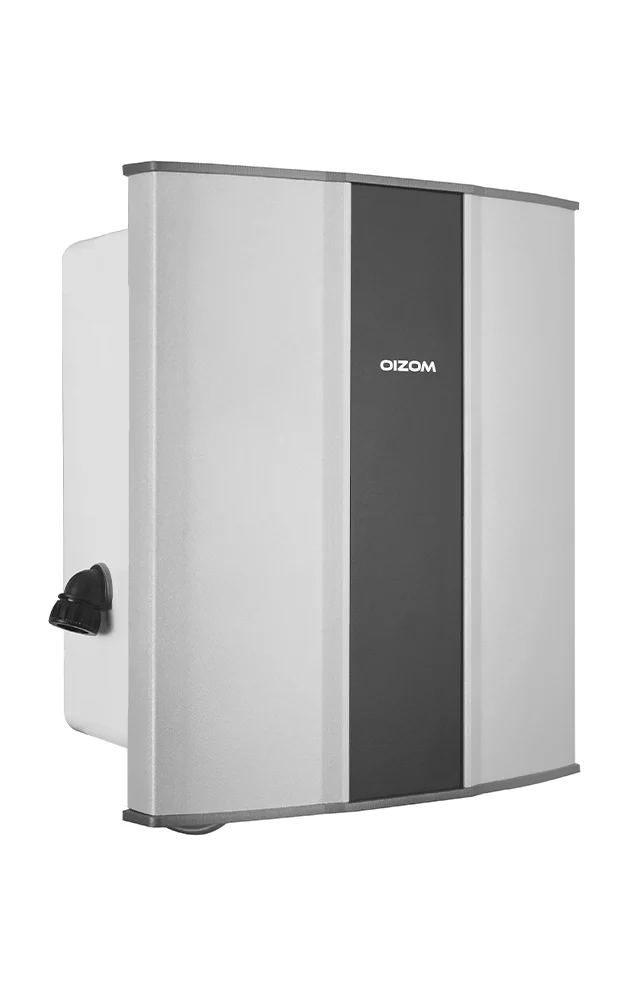 Addressing the threats posed by air pollution to biodiversity requires concerted efforts across various fronts.
Reducing Emissions 
Emission reduction is fundamental. This involves transitioning to cleaner energy sources, improving energy efficiency, and implementing stringent emission standards for industries and vehicles. Here the most common question is ' how to reduce emissions?' One of the most reliable ways is 'by monitoring the air quality' and Oizom has made it easy for you. With Oizom's air quality monitors you can get the measurements in real time. It measures wide amount of pollutants including various dust parameters and gaseous  pollutants.
Enhancing Legislation and Compliance 
Governments must enact robust laws to regulate pollutants and ensure compliance. These laws must be underpinned by sound science and should be enforced rigorously.
Raising Awareness and Education 
People must understand the links between air quality, climate change, and biodiversity. Education campaigns, community involvement, and corporate responsibility are key to fostering a society that values and works to preserve biodiversity.
The impact of air pollution on biodiversity is a complex and urgent issue. It affects us all, from the air we breathe to the food we eat and our climate. It's a challenge that requires global solutions and individual responsibility. Air quality monitoring and management are essential in this fight, and Oizom can help our planet's biodiversity with modern solutions. With air quality monitors government and industries can monitor air in real time and take quick actions. Lets save our precious biodiversity.