It was yesterday that we read the news where WHO reported 14 out of 20 most polluted cities are in India. The same day, the whole Rajasthan and UP were shrouded in a deadly dust storm and rains that caused major casualties. The severe dust storm created havoc across the cities of Bharatpur, Alwar and Dholpur districts in Rajasthan. More than 30 were killed and over 100 were injured besides a large scale of destruction.
The dust storm has disrupted the lives across the districts. The power distribution company had to switch off the electricity to prevent damage as electricity cables were snapped off as trees were uprooted which fell across the cables. Alwar power distribution company executive engineer DP Singh has given a timeframe of at least 2 days to restore the power supply until then the city will be plunging into darkness.
Secretary, Disaster Management and Relief, Hemant Kumar Gera has released the contingency funds across the districts. Declaring 4 lakhs to be given to the family of the deceased. Honourable Prime Minister Narendra Modi also expressed the condolences to the saddening event and the major loss of lives.
This makes us wonder, could this loss have been prevented? It is with the heavy heart that we write this, but there is a huge data vacuum in India to predict deadly events like these. The purpose behind the inception of Oizom was to aware citizens of the catastrophes through real-time, continuous environmental data acquisition. Oizom with a partner had recently installed one Polludrone Environmental Monitor at Shahjahanpur Toll Plaza, Neemrana, Alwar. Which is among the affected places in this dust storm which took lives of so many innocent people.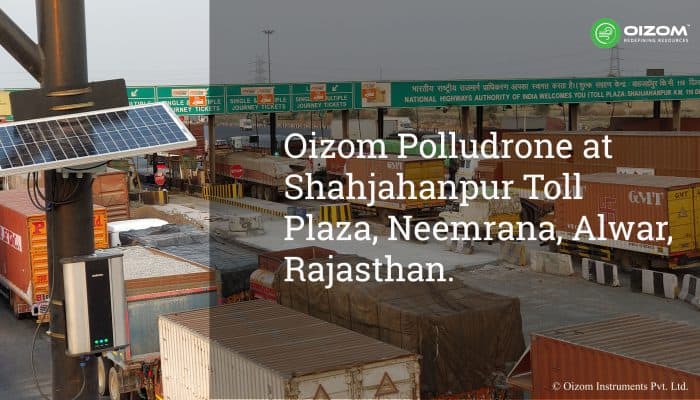 We are sharing the real-time data of the Particulate Matter concentrations which reached 'Severe' threshold defined by WHO by multiple percentages.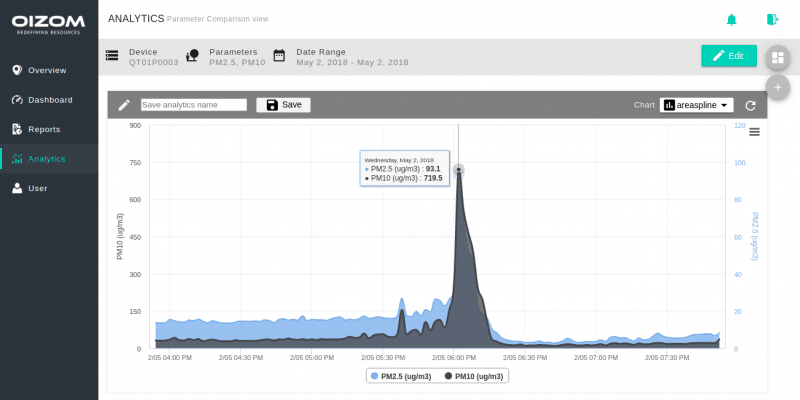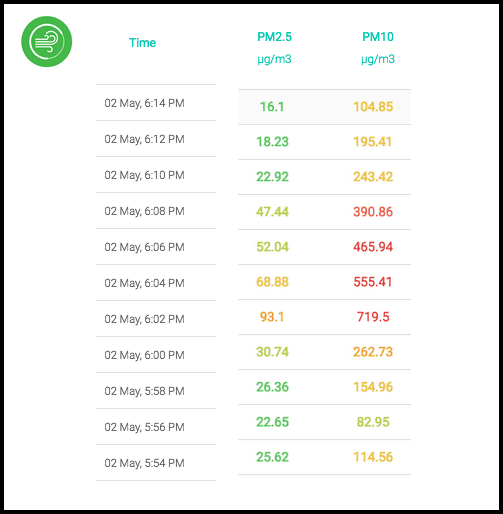 Continuous monitoring system network across the districts will enable the respective authorities to be alert and warn the citizens of such deadly events. The effect isn't necessarily needed to be visualized, remember the scene from the Pacific Rim when sirens would blare across the city about the impending Kaijus attack. The result, simple, people could get across safe zones/places within a small amount of time. In the end, we would like to say all lives are priceless, no price can ever compensate for the loss of our loved one's life. As the old quote says "prevention is better than cure" so is the need for continuous environmental monitoring system network to predict such events.
Thanks for your feedback!