In the heart of our rapidly urbanizing world, a cacophony of sound echoes from construction sites, the pulse of progress. Yet, amid the rhythmic symphony of drills and diggers lies a challenge – noise pollution. As we strive to build tomorrow's world, how can we muffle this clamour to ensure a harmonious coexistence between construction and community? Enter the construction noise mitigation plan, an unsung hero in our story of sustainable development.
Understanding the Basics of Construction Noise
Common Sources of Noise in Construction Projects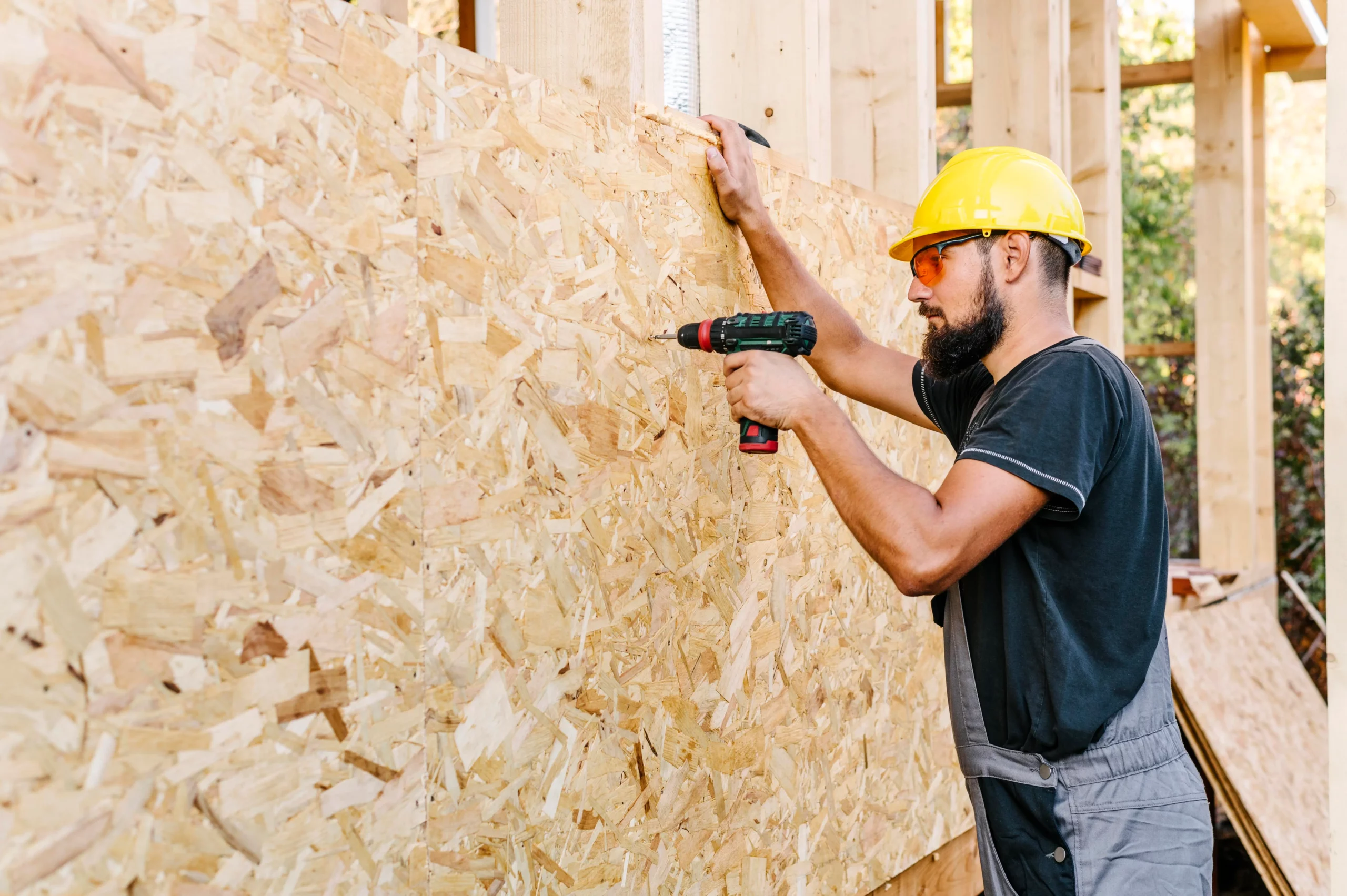 Construction noise, the unwelcome orchestra has many conductors. From the resounding percussion of pile drivers to the persistent hum of excavators, each instrument plays its part Here's the list:
Machinery Noise:

Construction machineries like excavators, drills, bulldozers, cranes, and concrete mixers generate significant noise levels.

Power Tools:

Power tools such as jackhammers, drills, saws, and grinders used on construction sites can contribute significantly to noise pollution.

Vehicle Noise:

The movement of heavy vehicles like trucks, tractors, and forklifts, especially with reversing alarms, can be a considerable noise source.

Demolition Works:

Demolition activities, such as breaking concrete or removing structures, can generate substantial noise.

Material Handling:

Loading, unloading, and transporting of construction materials can produce considerable noise. This includes dropping of materials from height.

Construction Processes:

Certain construction processes like piling, concrete pouring, steel cutting, and welding can be quite noisy.

Explosions and Blasting

: These activities are typically used in large-scale construction or mining operations and are significant sources of noise.

Human Activities:

Shouting or loud talking among construction workers can also contribute to noise levels, especially in densely populated areas.

On-site Generators:

Power generators used on-site to power tools and machinery can be a source of constant noise.

Air Compressors:

These are often used to power pneumatic tools, and they can be very loud.

Construction Traffic:

Increased traffic due to construction work can also contribute to overall noise pollution in the area.

HVAC Systems:

Installation and testing of HVAC systems can generate significant noise, especially in the final stages of a construction project.

Night Construction:

Construction work that continues into the night can create noise disturbances, particularly in residential areas.
These noises affect not only the local community but also the health and safety of the construction workers themselves. Therefore, proper noise control measures should be implemented on construction sites.
Impact of Construction Noise on the Community and Environment
Extended exposure to construction noise can lead to many diseases and environmental problems. Moreover, wildlife can also be profoundly affected, with noise pollution disrupting feeding, breeding, and migration patterns. Below are some of the impacts of construction noise:
Health Issues:

Prolonged exposure to construction noise can lead to various health problems in the community, such as hearing loss, sleep disturbances, cardiovascular diseases, and mental health issues like stress and anxiety.

Interference with Communication:

High levels of noise can make communication difficult, leading to frustration and misunderstanding, both within households and between neighbours.

Decreased Productivity:

Noise pollution from construction sites can impact the productivity levels of people working or studying from home, as it becomes harder to focus and concentrate.

Negative Impact on Quality of Life:

Persistent noise from construction sites, particularly during unsociable hours, can significantly reduce the quality of life of residents in the vicinity.

Disruption to Local Businesses:

Excessive construction noise can deter customers from visiting local businesses, impacting their sales and operations.

Effects on Wildlife:

High noise levels can disrupt wildlife in and around construction sites. It can alter their behaviours, interfere with their communication, and even lead to migration or displacement.

Impacts on Pets:

Domestic animals, such as dogs and cats, can become anxious or scared due to high noise levels. This can lead to changes in behaviour and physical health problems.

Property Value:

Excessive noise from nearby construction sites can potentially decrease property values, as prospective buyers might be dissuaded by the ongoing disruption.

Learning Interference:

Schools located near construction sites may find that construction noise interferes with the learning environment, affecting the concentration levels and academic performance of students.

Increased Traffic:

The influx of construction vehicles adds to noise pollution and can lead to increased traffic congestion and accidents.
In light of these impacts, it's crucial for construction projects to incorporate effective noise management strategies and abide by relevant regulations to mitigate harm to the community and the environment.
Legal Regulations and Guidelines for Construction Noise
Around the World, laws and guidelines are in place to control construction noise. Regulations often stipulate permissible noise levels and operating hours to minimise the impact on local communities. Non-compliance can lead to hefty fines, project delays, and reputational damage.
Below are specific legal guidelines that vary from state to state. Please note that the legal requirements and stipulations differ significantly depending on the jurisdiction:
United Kingdom
The Environmental Protection Act 1990 (EPA) sets a maximum noise level of 75 dB during the day and 68 dB at night, measured at the boundary of a property. This applies to construction activities that are likely to cause a nuisance to people living or working nearby.
Italy
The Legislative Decree 194/2005 sets maximum noise levels for construction activities. The levels vary depending on the time of day and the type of activity. For example, the maximum noise level for demolition activities during the day is 70 decibels (dB), while the maximum noise level for piling activities at night is 55 dB.
Saudi Arabia
The Regulations for the Control of Noise Pollution (2004) sets maximum noise levels for construction activities. The levels vary depending on the time of day and the type of activity. For example, the maximum noise level for demolition activities during the day is 70 dB, while the maximum noise level for piling activities at night is 55 dB.
United States
The Environmental Protection Agency (EPA) sets national ambient air quality standards for noise. These standards are designed to protect public health and welfare. The EPA also has a number of programs that help to reduce noise pollution, including the Noise Control Act of 1972 and the Transportation Noise Reduction Act of 1994.
Developing a Noise Mitigation Plan
An effective noise mitigation plan is not a monologue but a dialogue, a balance between construction necessities and community needs. 
Here's a basic structure for developing a Noise Mitigation Plan, including how to identify and measure noise sources, evaluate their impacts, and implement effective solutions:
Identify the Sources of Noise:

List all potential sources of noise. This may include machinery, vehicle traffic, construction work, loud music, etc. Make sure to consider both internal and external sources.

Conduct a Noise Assessment:

Evaluate the noise levels of each source identified. This should be carried out by trained personnel using calibrated sound level metres. Monitor noise levels over different periods (e.g., peak operating hours, off-peak hours) to gain a comprehensive understanding of the noise environment.

Evaluate Noise Impact:

Understand the impact of the noise on the surrounding environment. Consider both direct effects (such as disturbance to individuals and interference with communication) and indirect effects (such as potential harm to wildlife, psychological stress, or sleep disturbances).

Establish Noise Thresholds:

Define acceptable noise levels based on legal guidelines, industry standards, or specific needs of your organisation or community.

Develop Noise Reduction Strategies:

For any noise sources that exceed your established thresholds, devise appropriate noise reduction strategies. These could include changing the layout of machinery or buildings, replacing or upgrading equipment, using noise barriers or insulation, modifying operating times, or implementing noise cancellation technologies.

Implementation of Measures:

Once the strategies are identified, prepare a detailed plan for implementing these measures. The plan should specify who is responsible for each action, along with the time frames and resources required.

Training and Awareness:

Ensure all stakeholders, especially employees, are aware of the noise mitigation plan and their roles within it. Conduct training if necessary.

Monitor and Review:

Regularly measure noise levels to ensure the mitigation measures are effective. This should be done at various times and conditions to capture a full range of noise levels. The plan should be reviewed periodically and updated based on these findings.

Communication and Documentation:

Communicate the plan and its updates to all stakeholders. Document all steps taken, measurements made, and changes implemented for future reference and to demonstrate compliance with noise regulations.

Emergency Plan:

Develop a plan to manage unexpected increases in noise levels or incidents causing excessive noise. This could include mechanisms for rapid response and recovery, as well as communication plans to notify affected parties.
Implementing the Noise Mitigation Plan
Integration with Construction Scheduling and Planning
An effective noise mitigation plan dovetails seamlessly with the overall construction schedule. Noise-sensitive activities can be planned during less disruptive hours, and quieter periods can be utilised for necessary high-noise tasks. The plan must be flexible, able to adapt to the dynamic nature of construction projects.
Noise Monitoring During Construction
Once the plan is in place, the real work begins. Noise monitoring during construction ensures compliance with noise limits and provides valuable data to inform ongoing site management. Today, solutions like those offered by Oizom make noise monitoring simpler and more efficient than ever. Discover Oizom's noise monitoring solutions.
Adjusting the Plan as Needed Based on Performance and Feedback
A good noise mitigation plan is not set in stone. It evolves based on performance, community feedback, and changing site conditions. Regular reviews ensure the plan remains effective and relevant, continually tuning the balance between construction progress and noise control.
Conclusion
Crafting an effective construction noise mitigation plan is an exercise in harmony, a symphony of considerations that safeguard our communities and our environment. As we continue to construct our future, let's ensure the soundtrack is one of progress, not noise pollution.
Take a step towards better noise management today with Oizom. Contact us, and let's make our construction sites sound better for everyone.