Thousands of miles long tunnels support transportation of millions of vehicles around the world. Tunnels are crucial road infrastructure, especially in mountainous regions. They save a lot of time and fuel and provide reliable rail and road transportation in all seasons. Incessantly increasing vehicular congestion results in the construction of underground parking facilities. With ever-increasing urbanization, metro rail projects are becoming a necessity for sustainable urban transportation. Globally, metro rail tunnels constitute a large part of urban tunnels. However, enclosed underground infrastructure such as tunnels and parking lots exhibit a very different environment than an ambient one. Due to which, tunnels and parking lots frequently experience higher than normal pollution levels resulting in poor air quality.
HOW UNDERGROUND INFRASTRUCTURE IS DIFFERENT THAN AMBIENT ONE
The environment inside any enclosed underground infrastructure be it a tunnel or underground parking lot, is very different from an ambient environment. In an enclosed space, the free flow of fresh air is absent. As a result, the air inside them is almost stagnant. Air pollutants emitted due to vehicular activities are not diluted by fresh ambient air. As they have nowhere to escape, they accumulate in the tunnel or underground facilities over the period of time. Such accumulation of harmful air pollutants causes many problems, including health complications and increased road-accident hazards.
THE CAUSE
An environment with no exchange of indoor air with fresh air causes serious health issues. Exposure to pollution is unusually high in such a condition. Even if we are in our vehicles while passing through a tunnel, our exposure to pollutants is significantly high if tunnels are poorly ventilated. Such hazards are especially serious for parking lots because unlike tunnels, people spend a considerable amount of time outside their vehicles. However, exposure risk is disproportionately high to workers employed to work in parking lots and tunnels.
Another very serious issue of poor ventilation of polluted air is road-traffic accidents. Sometimes during high vehicular traffic, pollutants trapped inside tunnels may also cause visibility issues. That increases accident hazards. Serious accidents might lead to hours of traffic jams and temporary tunnel closures resulting in a waste of time, fuel and other resources.
SOLUTION – AIR POLLUTION MONITORING
The fundamental reason for all these problems mentioned above is the lack of ventilation in enclosed and underground infrastructure. Adequate and efficient ventilation can solve these problems easily. There are many ways of providing ventilation in tunnels and parking lots. Some techniques and designs facilitate natural ventilation, while many mechanical options are also available to aid natural ventilation. The majority of modern ventilation systems work on a mix of both of them (hybrid systems), which is partially natural ventilation and on top of that mechanically aided ventilation. Such systems save operation costs when they operate efficiently.
But for these systems to work efficiently, we must have a clear idea about the concentration of air pollutants present in the tunnel or parking lot. This is where air pollution monitoring of tunnels and parking lots comes into picture. A clear understanding of the presence of air pollutants, its extent, concentration and trend helps in fine tuning and optimizing our ventilation systems.
WHY DO WE NEED TO CARRY OUT AIR POLLUTION MONITORING IN TUNNELS AND PARKING LOTS?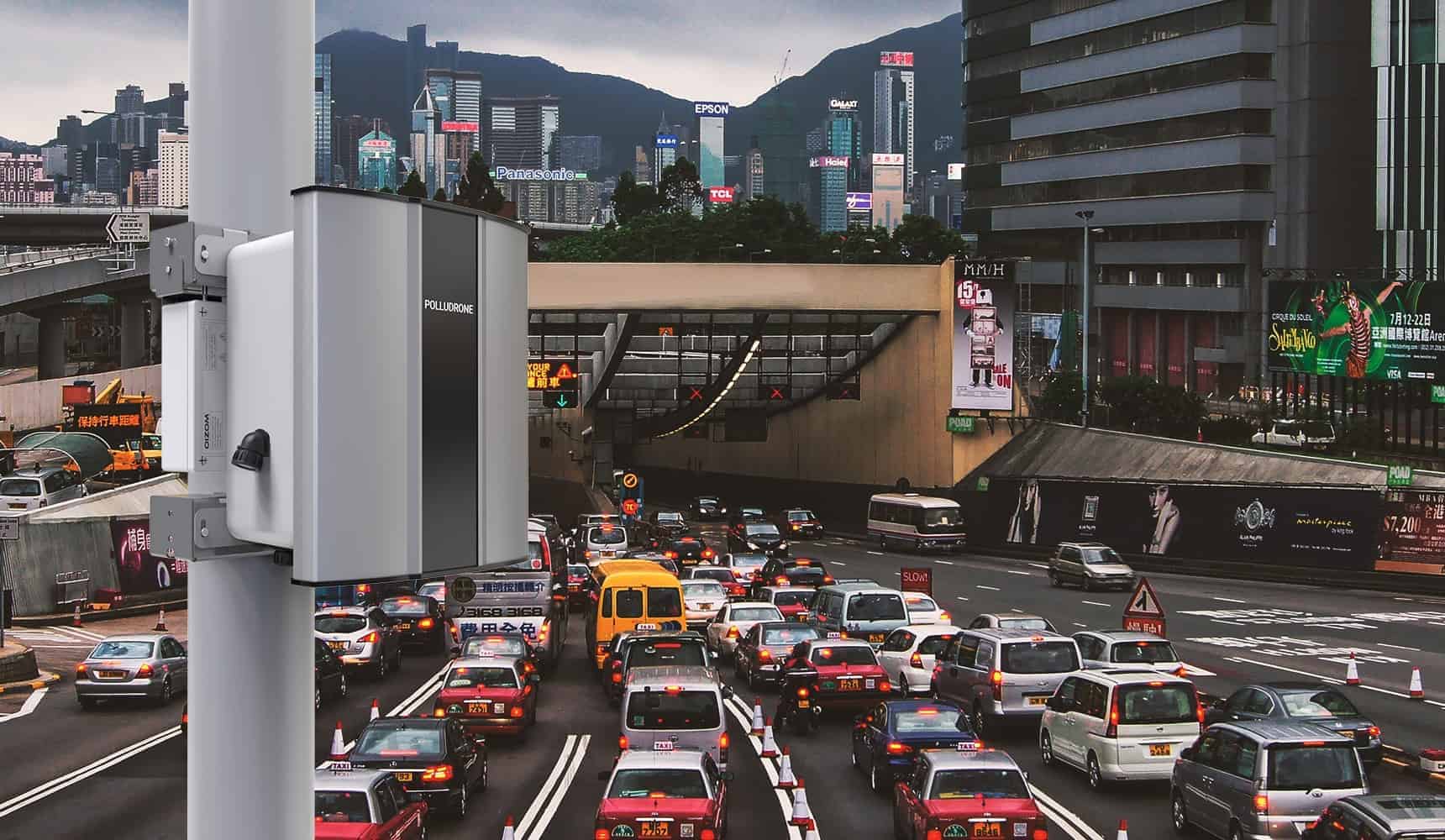 Air pollution monitoring data provides us with information such as, what is the extent of pollution, what is the pollutant concentration, which pollutant is predominantly high, etc. With the use of the data, one can fine-tune the ventilation system for maintaining adequate ventilation. By integrating real-time air quality monitoring data with ventilation systems, high ventilation efficiency can be achieved. This ensures constant adequate ventilation in enclosed spaces such as tunnels and parking, even during high vehicular traffic.
HOW TO CARRY-OUT AIR POLLUTION MONITORING IN TUNNELS AND PARKING LOTS
Measuring representative air quality in enclosed underground spaces is also a difficult task. As vehicular emission is the only source of pollution, the usual pollutants of interest in tunnels and parking lots are, NO, NO2, CO, particulate matter (PM), and visibility. Various factors that affect air quality monitoring are turbulence, generation of piston effect due to vehicular movement, type of ventilation system, road design, etc. Also, air pollutant concentrations in the tunnel and parking lots vary significantly along with length and depth. In order to get representative concentration, air quality monitoring is carried out in the ventilation stacks, as well as at the ground locations. Sites with minimum interference from turbulence are selected for monitoring. Read Oizom's Whitepaper on Location of Low-cost Sensor-based Air Quality Monitoring Devices to understand how to carry out monitoring in tunnels and parking lots to ensure that highest quality data is recorded.
HOW AIR POLLUTION MONITORING IN TUNNELS AND PARKING LOTS PAYS OFF
With effective air pollution monitoring in tunnels and parking lots or any other enclosed underground infrastructure, we can develop the link between ventilation and pollution reduction. It helps us in designing the most effective protocol for activation of ventilation systems which is based on real-time air pollutant concentrations. Some of the direct benefits of air pollution monitoring are,
BETTER VENTILATION MANAGEMENT
Operating ventilation systems is energy-intensive activity. Real-time air quality monitoring optimizes these systems by smartly regulating ventilation intensity. This saves significant operating costs. Also, such a system ensures that adequate ventilation is available all the time. Optimized operations can save maintenance costs.
EXPOSURE REDUCTION
Integrating ventilation systems with real-time air quality data ensures comfortable air quality all the time. It significantly reduces human exposure to air pollutants. Monitoring air quality in tunnels and parking lots can avoid Serious health risk and potentially hazardous situation.
INCREASED SAFETY
Accident risks significantly reduce with effective operation of ventilation systems. Whenever air quality or visibility breaches a safe limit, ventilation systems increase their ventilation intensity until air quality and visibility is again within safe limits. Due to this, potential accident hazards can be significantly reduced. Safely and freely flowing traffic saves both fuel and time.
AIR POLLUTION MONITORING IN A TUNNEL BY OIZOM'S POLLUDRONE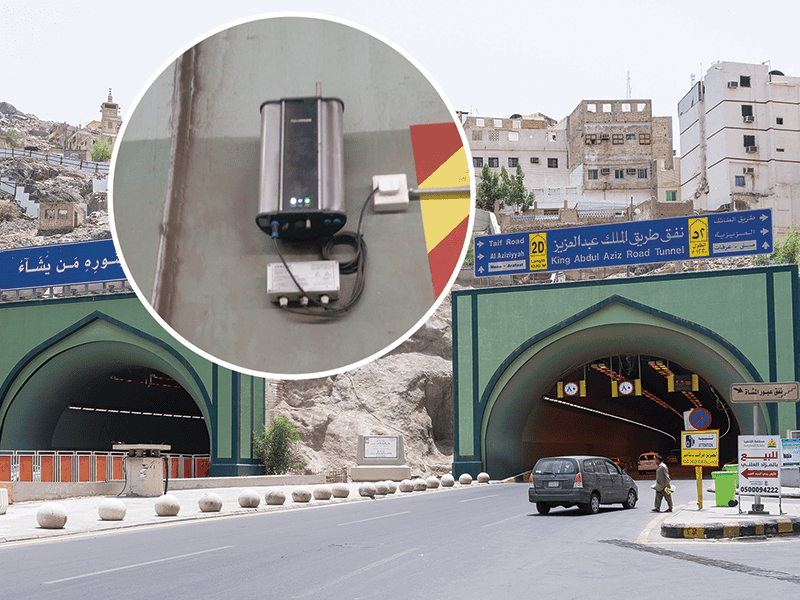 Oizom's air quality monitoring equipment, Polludrone was stationed at a crucial tunnel connecting Jeddah with the holy city Mecca in Saudi Arabia. Due to high vehicular activity during the holy month of Ramadan, the tunnel faces excessive air pollution. A network of Polludrone was deployed throughout the length of the tunnel to identify peak pollution hours and provide data-driven solutions. The real-time air pollution monitoring data provided actionable insights and helped in optimizing the tunnel ventilation systems. Integrating real-time monitoring data from Polludrone to the ventilation system resulted in significant pollution reduction. Check out the case study here.
Oizom's range of air quality monitoring system offers different Polludrone variants, to suit all kinds of monitoring requirements. All air monitoring devices are highly scalable and easy to integrate. Integration with web-based Air quality monitoring software provides advanced data visualization and mapping tools. Such insightful data facilitates data-driven automation and helps in making informed decisions for all purposes.
Thanks for your feedback!