Weather Accidents
A study by Indian Environmental Portal reported that out of total road accidents that occurred in India in the year 2017, 16% was due to poor weather conditions. That means out of 464, 910 accidents that happened in that year, almost 74,070 could have been prevented if the drivers were informed about the weather/road conditions.

Safety of transportation is closely related to weather. With the rapid development of transport, accidents are more frequent now.

"Since 2000, while the road network in the country has grown by 39%, the number of registered vehicles has grown by about 158%. While growth in road networks will be limited (due to physical constraints), a constant increase in the number of vehicles on roads may lead to congestion and road fatalities."



https://www.prsindia.org/policy/vital-stats/overview-road-accidents-india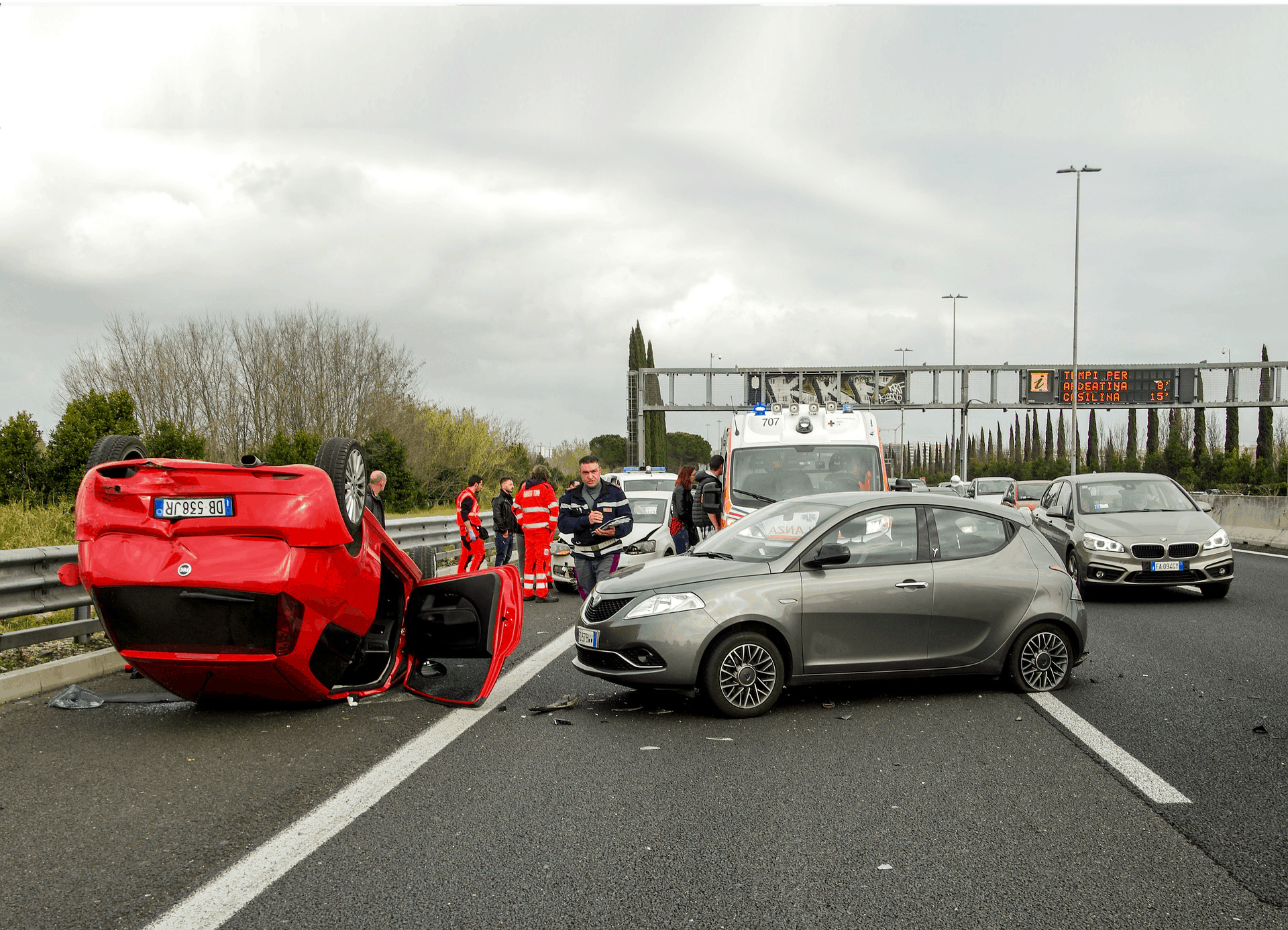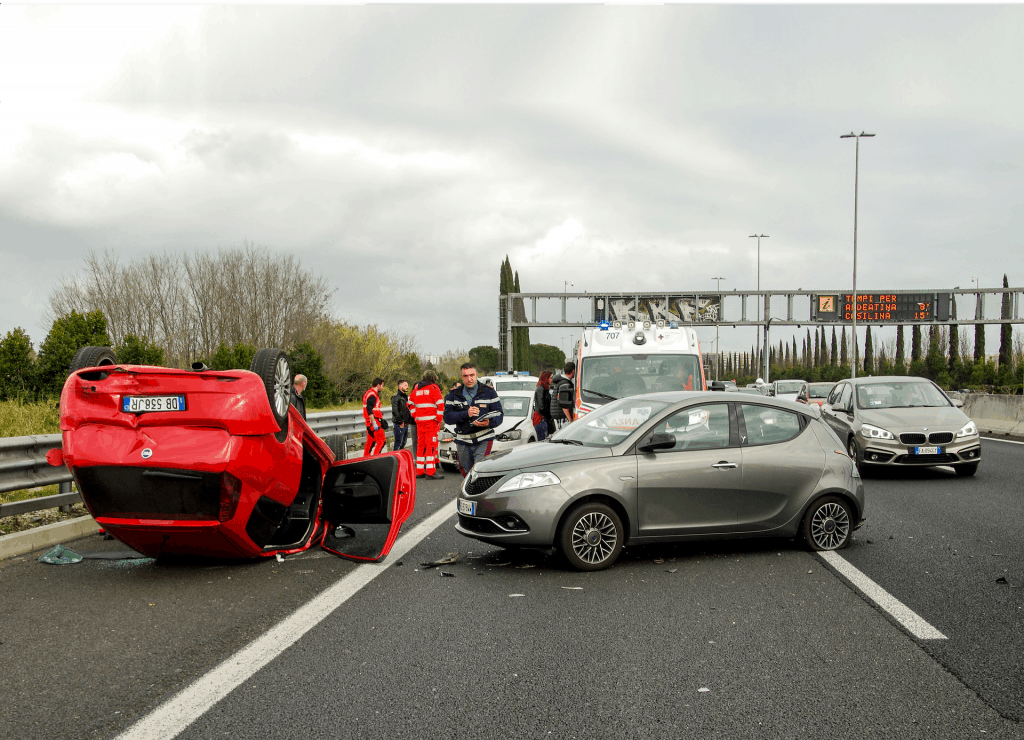 Aside from the lack of traffic safety, Meteorological influence is one of the leading causes of traffic accidents.

These are weather accidents.
"A weather accident is an accident that occurs in any adverse conditions such as sleet, snow, rain, fog, wind or on slick pavement."

More accidents occur when the roads are wet following a rainstorm than in any other type of bad weather. Here's a list of some of the bad road or weather conditions which can lead to accidents:
Strong Winds and Hail
Strong winds, hail, and other such strong convective weather have a more significant impact on traffic. The wind area is proportional to the square of the wind speed. So, when the wind hits the body-wide side, the force is the largest. The wind can cause severe damage to buildings, traffic facilities, and so on. When the wind overturns the motor vehicle, the ability of the car to drive is weakened. The situation worsens if the wind is accompanied by rain.

Snow and Ice
Frost and snow on the road due to extremely low temperatures directly affect the contact of vehicles with the road surface. Ice/snow/frost on the road severely reduces the friction coefficient of the road, so when the driver applies the brake, the tyre surface loses contact with the road surface and the vehicle skids.
Low Road visibility
Dicey weather conditions like mist, fog, snow, heavy rain, or too bright sunlight may affect the driver's visibility on the road. Road visibility impacts traffic safety, especially on highway traffic safety. The poor road visibility often leads to highway congestion which can interrupt traffic and transportation, even blocking the whole route. According to statistics, traffic accidents caused by the influence of dense fog on the expressway account for about 1/4 of the total number of accidents. In 2018, 18 vehicles collided in a chain due to extreme fog on Yamuna Expressway, killing one.

Heavy Rain
In rainy weather, the ground is slippery, and the visibility is also impacted. Many times, the road fills with rainwater. These factors can lead to route closure. This causes a huge safety hazard to traffic.
Extremely High Temperatures
During summertime, the ground surface temperature can reach up to 40-45 °C in India. Such high temperatures can heat the tyres, and in certain situations, the tyres may flatten down or burst up. This causes the driver to lose control of the vehicle and result in an accident.

Poor weather is a natural phenomenon that we cannot avoid. What can be done as a preventive response, is to alert people on the roads about the extreme or worsening weather conditions. But how can the drivers be warned of real-time weather and road conditions?
Welcome Automatic Weather Station (AWS)
"The World Meteorological Organization (WMO) defines an Automatic Weather Station (AWS) as a meteorological station at which observations are made and transmitted automatically (WMO, 1992a)."

An Automatic Weather Station (AWS) is a facility that transmits and records the observations collected from different meteorological measuring instruments. These AWS can collect data from the location, which can then be processed and analyzed locally at the AWS or the central server of the network.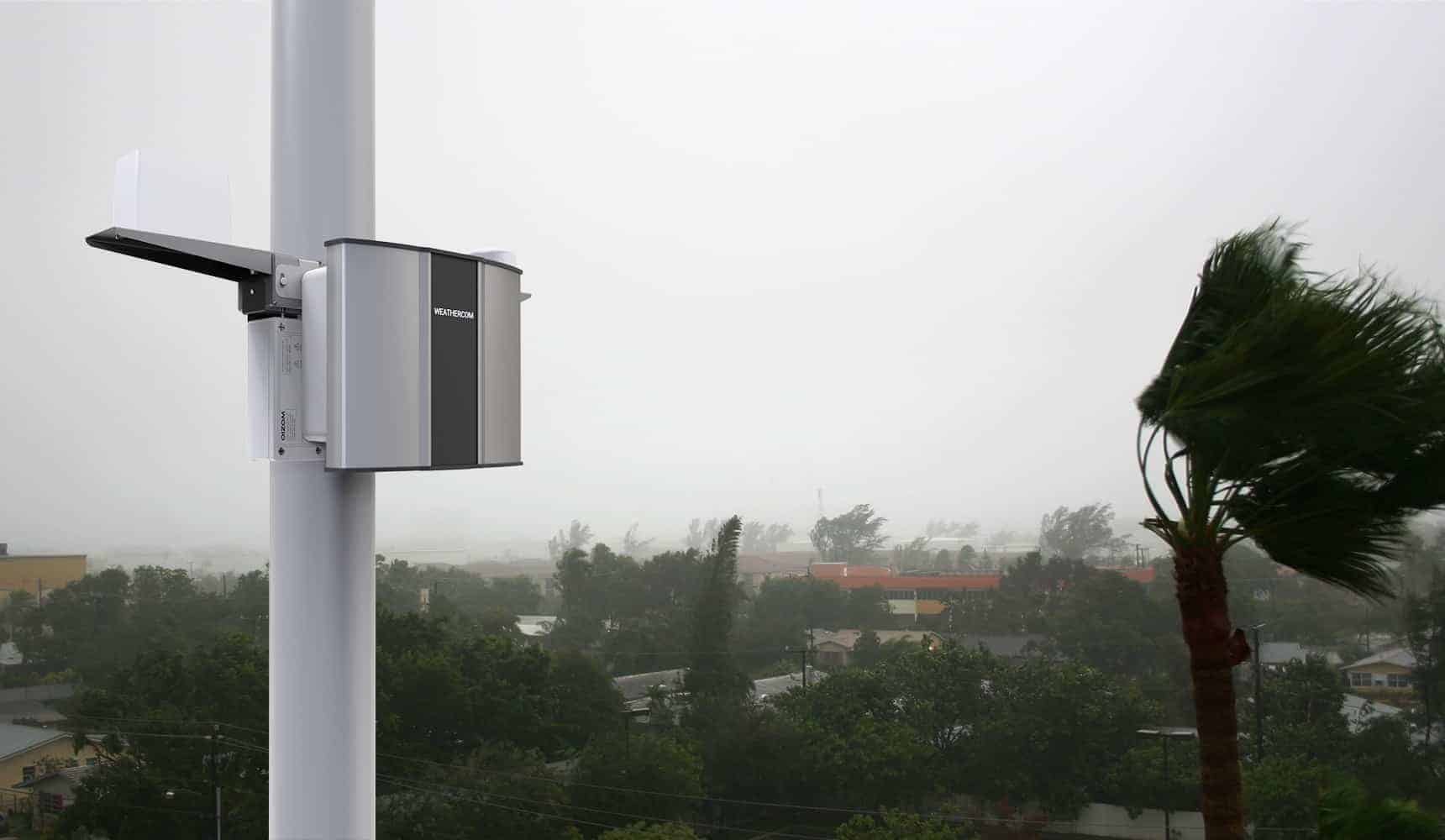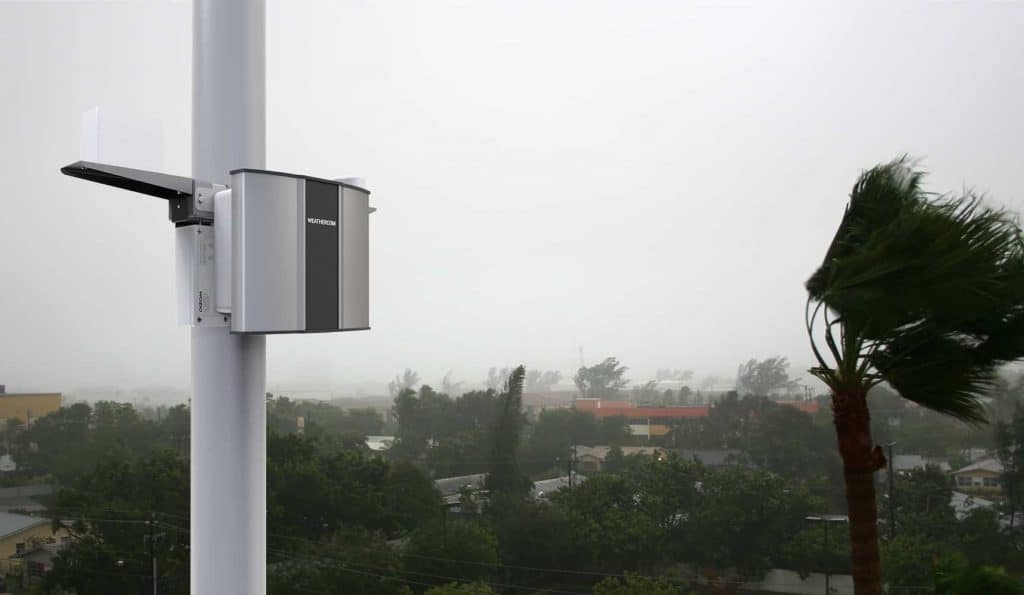 An AWS is a unique and highly comprehensive system strategically located alongside the highways to provide detailed information about the weather and the road conditions. It has robust hardware equipment for data acquisition and cutting-edge software for weather data analytics, providing inputs for the forecasting models.
How does an Automatic Weather Station Work?
The AWS consists of several parts:
Data Logger – to record data
Sensors – to measure required parameters
Meteorological Mast – the pole to mount the AWS
Other Accessories
The main objective of an Online Weather Monitoring System dedicated to road safety is to continuously analyze the climatic and road conditions to contribute to Traffic Management System and accident reduction and prevention. For this, the system design takes full consideration of all the local climate characteristics and meteorological requirements. The software architecture uses C/S and B/S, GIS (Geographic Information System) to build an early warning system.

AWS are data collection nodes of both weather and road conditions. Once data is collected, it is transmitted via cloud to the central server where it is processed through robust analytics systems and rendered into useful visualizations.
So, let's see how an AWS can help in reducing Vehicular Pollution Exposure & Road Accidents:
Weather and Road Monitoring
First things first, an AWS collects all prime weather parameters like air temperature, ambient pressure, relative humidity, wind speed, wind direction, road visibility, road surface temperature, road conditions (ice, snow, wet, dry), freezing point, rainfall, flood, light intensity, and UV radiation.

Monitoring and measuring these parameters can help in assessing the driving situations round the year. Consequently, the data can be used to create data inventory and archival for setting driving limits for every season. AWS improves the timeliness of maintenance and its efficiency, along with minimizing the travellers' exposure to dangerous weather and roadway conditions.
Notifications and Alerts to Drivers
AWS data can be transmitted to the drivers via the cloud as alerts or notifications. The AWS can be integrated either on driver's phone or car display to push timely notifications. These data can also be published on roadside displays for public dissemination of data. Data can help in arriving at a threshold limit using suitable algorithms.

For example, based on the data, the system can recommend a speed limit to the drivers in highly windy situations. At high speed, the chances of accidents increase as the wind can easily knock down the vehicle. By alerting the driver to reduce his speed, the accident probability is mitigated, as the driver can easily control the car. The system data can also facilitate the users in multiple ways such as sending notification about the air pollution data caused by the vehicle.
ITMS Integration
Weather stations can be integrated into an existing ITMS (Intelligent Traffic Management System), which can help in monitoring the traffic pattern of the region. Using the data, the authorities can layout and implement an efficient traffic management system to bring down vehicle emission and ambient pollution levels.
Future Prediction and Forecast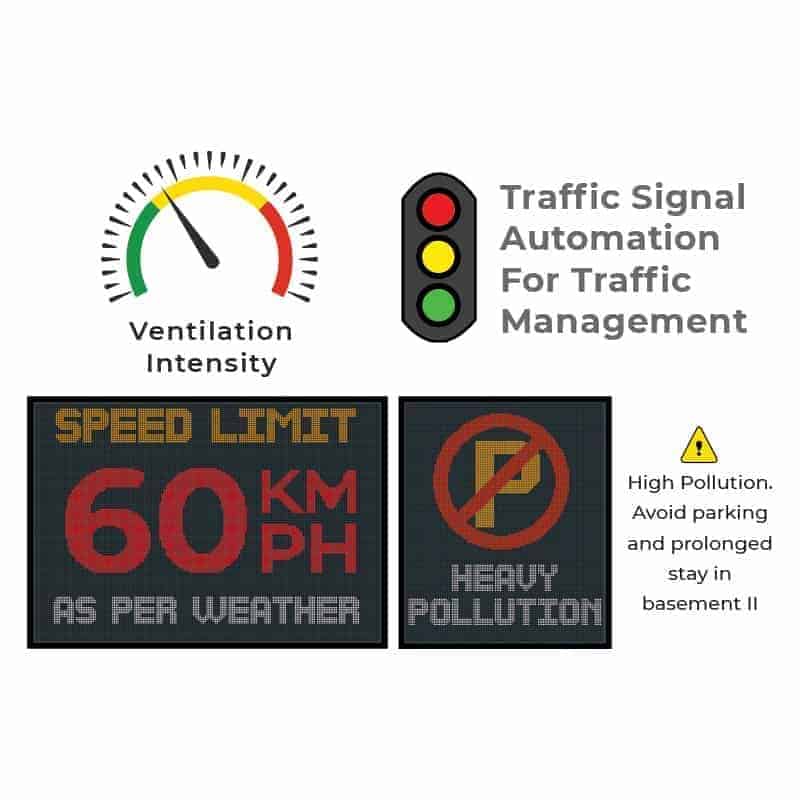 Weather forecasting and prediction are possible through historical data and trend analysis, which can aid in timely warning/alert broadcasting. The patterns and trends can help in identifying incoming hazards, such as cyclones, hurricanes, floods, drought, etc., especially in hazard-prone areas. Weather forecast can help in the preventive treatment of roads for ice/snow formation or providing early warning on possible fog formation. Early climatic assessment can save significant loss, both financial and human life.
Advantages of Automatic Weather Stations
Real-Time Data Propagation
AWS can propagate hyper-local meteorological parameters to the travellers and authorities in real-time, which can help to make on-time decisions in case of any natural hazard. The actual values of the parameters can be provided every 2-30 minutes for continuous and up-to-date data for road safety.
Intelligent Data Communication
The AWS uses an intelligent communication server. It can utilize GPRS, GSM, WiFi, Ethernet, LoRA, NB-IoT, Sigfox, LTE, Modbus, and many such communication protocols for data transmission. Its low power consumption, long range data communication enables monitoring even in remote areas. It has the characteristics of high integration, strong function, and strong anti-interference ability.
Solar-powered Functioning
Automatic Weather stations can run on solar power, meaning it does not consume significant energy while preventing accidents. This feature greatly reduces the damage caused by the induced current caused by lightning to the acquisition system and the sensor.
Low Maintenance
Robust and weatherproof design enables an AWS to function even at extreme hot, cold, windy, dusty conditions. Though the sensors require periodic calibration, the overall maintenance is quite cost-effective.
Hence, the combined system of road video surveillance, traffic flow monitoring, and automatic weather station information will form a "smart transportation network."

Automatic weather stations can also be integrated as a part of other environment or pollution measuring devices in combination with the data-acquisition and processing units. Such a combined system of equipment, interfaces, and processing units is called an Automated Weather Observing System (AWOS) or Automated Surface Observing System (ASOS).
What's the Future for Road Safety Like?
Government departments can use AWS information. It will help them take appropriate action in case of low visibility and fog. They can warn drivers about fog conditions to prevent road accidents.

The future roads will generate an unparalleled amount of hyperlocal weather and road data which can be used to prepare a model for the best and safest road systems. The fatal road accidents can be prevented from occurring using road data and its trends. Real-time data can help in assessing where and how traffic congestion and accidents happen, allowing the authorities to manage them accordingly. Vehicle manufacturers will also be able to use the data in designing safer vehicles that can communicate with the roads and other cars.