PM2.5 sensor Module (0-999 µg/m3)
Realtime Respirable Suspended Particulate Matter monitoring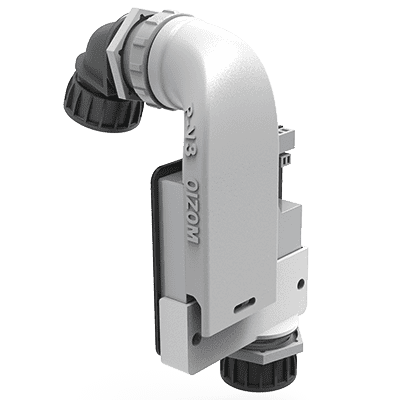 The Particulate Matter sensor module can accurately measure respirable suspended particulate matter – PM2.5 in the ambient air. The PM sensor module design is capable to monitor the atmospheric particulate matter concentration on a real-time basis.
The advanced support electronics of this air quality sensor makes it compact and reliable. The sensor works on laser scattering technology and it works on active sampling.
The PM2.5 sensor module works on fan-based active sampling and provides particle concentration in near real-time conditions. The advanced lasers and heavy-duty fan ensures accurate data and stable long term output.
The Outdoor air quality monitoring system like Polludrone Lite, Polludrone Smart and Polludrone Pro use this particulate matter sensor module. Therefore, multiple applications like National air quality monitoring, Environmental health impact, Construction monitoring, and air quality research projects use the PM2.5 sensor module.
Specifications of the PM2.5 sensor module are listed below:
Measurement Range: 0-999 µg/m3
Sensor Life: 1 year
Minimum detection limit: 1 µg/m3
Working Principle: Laser Scattering
Measurement Precision: ± (5 ug/m3 + 15 % of reading)