Online Dust Monitoring System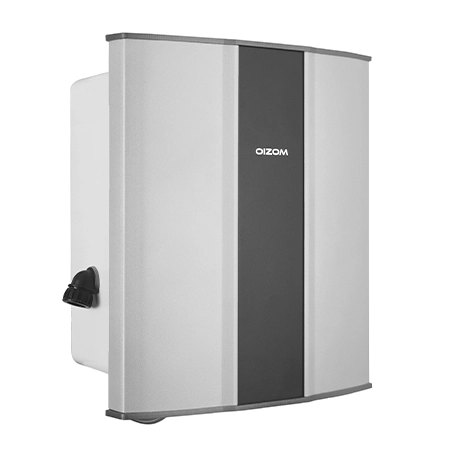 The Dustroid Pro is an Online Dust Monitoring System specially developed for dust levels for critical applications. Dustroid Pro operates on the Laser Scattering Working Principle. Dustroid comes with a heated inlet for dehumidification of air-sample for improved accuracy and stability. The heated inlet reduces dehumidifies the air sample by reducing humidity up to 60%, which makes it an ideal solution for dust monitoring in Humid places. Hence, Dustroid pro is the most reliable dust monitor, its design helps in effective dust level monitoring at critical applications such as Construction dust monitoring, Mining dust monitoring, Quarrying dust monitoring, Thermal Power Plant Dust Monitoring, Cement Factory dust monitoring.

Monitoring around heavy dust-laden activities is very important as they have a direct impact on the surrounding areas and the employees working on the premises. Therefore, through efficient dust monitoring, timely steps can be taken to activate dust suppression activities. With an increase of smart dust mitigation systems, they can be automated using the accurate particulate matter data derived from the Dustroid Pro.

Dustroid Pro measures all the PM parameters like PM1, PM2.5, PM10, PM100, Temperature and Humidity. The Dustroid Pro is technologically equipped to offer higher accuracy with a heated inlet for humidity correction for Particulate monitoring, Auto device firmware updates, an Anti-static inlet to avoid loss of particulate during sampling and remote calibration capabilities.

Our intelligent optical particle counter can transmit data through various data communication modules such as GSM, WiFi, LORA, etc. The data is transmitted to the Oizom cloud in near real-time. Additionally, it has an inbuilt memory backup to ensure no data loss in case of network failure. So, the collected data can be visualized on the Oizom IoT Terminal in the form of real-time dashboards, automated reports, and smart alerts. The data is also accessible through Rest APIs for setting triggers and alerts to automate dust mitigation systems like fogging cannons, misting systems and ambient dust purification systems.
Benefits
Parameters
Features
Attachments
Technology
Data communication
Data Accessibility
Download
Benefits
Integrated monitoring solution to monitor different sizes of air-particulates i.e 1Micron (PM1), 2.5Micron (PM2.5), 10Micron (PM10), 100Micron (PM100), Light, UV, Temperature, Humidity.
Options to attach external modules from a wide range of parameters such as Wind-speed, Wind-direction, Rainfall, Ambient Noise.
Solar compatible solution with internal battery for more than 24Hours backup.
Wide range of communication protocols to choose from (as per solution architecture and availability).
Easy to install using plug-and-play design. Versatile mounting availability to install on pole, wall, fence, or any existing structure.
Lowcost solution to deploy at multiple locations to establish a dense dust monitoring network.
Using onboard calibration capability, an installed device can also be calibrated on the spot without taking back to the laboratory.
Realtime data transfer allows for appropriate environmental actions.
Data availability in the Dust Data Software Platform for further visualization and analytics.
Dust Data API fulfills various applications and use-cases.
Parameters
Features
Attachments
Technology
Data communication
Data Accessibility
Download
Do you know you can fully customize your air quality monitoring system with Oizom?
Schedule a call with our team of experts and get a customised solution for your air quality monitoring requirement.