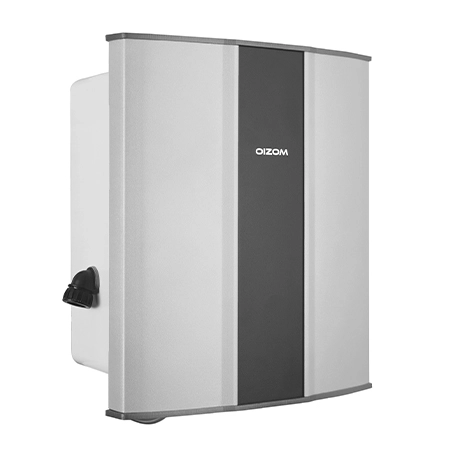 The Odosense Smart is a smart odour monitoring device specially developed to monitor odorants in the ambient atmosphere. The Odosense smart is a sensor-based IoT powered online odour monitor for peripheral monitoring across odourful sites and activities. So, the smart odour monitor is used for applications like monitoring in and around facilities like solid waste monitoring plants.
Odour monitoring around solid waste plants, dump yards and landfills is very crucial as they are usually around the city vicinity and the odour nuisance could be a health hazard for the surrounding residents. It is also essential to keep a track of odour intensity to take suggestive actions like planning odour mitigation activities. Additionally, in the case of false complaints, the authorities have the data for reference purposes.
Odosense Smart measures odourful parameters such as Sulfur Dioxide (SO2), Hydrogen sulphide (H2S), Ammonia (NH3), Methyl Mercaptan (CH3SH), TVOC (Benzene, Toluene, Xylene), Temperature and Humidity.
The Odosense Smart is technologically equipped to offer higher accuracy with features such as patented e-breathing technology, Auto device firmware updates, and remote calibration capabilities. Additionally, our systems are backed with AI ML algorithms to understand odour levels and impact.
Odosense Smart Odour Monitoring Device can transmit data through various data communication modules such as GSM, WiFi, LORA, etc. So, the data is transmitted to the Oizom cloud in near real-time. Additionally, it has an inbuilt memory backup to ensure no data loss in case of network failure. This ensures the best device uptime. The collected data can be visualized on the Oizom IoT Terminal in the form of real-time dashboards, upon collection on a dense network of data points and integrating weather data we can also generate odour plumes and odour dispersion heatmaps. By integrating data from the Odosense Smart onto 3rd party odour modelling platforms we can also enable advanced analytics on the odour levels.
Benefits
Parameters
Features
Attachments
Technology
Data communication
Data Accessibility
Download
Benefits
Integrated monitoring solution including important odourants like SO2, H2S, NH3, Light, UV, Temperature, Humidity.
Options to attach external modules from a wide range of parameters like Wind-speed, Wind-direction, Rainfall, Ambient Noise.
Solar compatible solution with internal battery for more than 24 hours backup.
Wide range of communication protocols to choose from (as per solution architecture and availability).
Easy to install using plug-and-play design. Versatile mounting availability to install on pole, wall, fence, or any existing structure.
The lowcost solution to deploy at multiple locations to establish a dense odour monitoring network.
Using onboard calibration capability, an installed odour monitor can be calibrated on the spot without taking back to the laboratory.
Real-time data transfer allows for appropriate environmental actions.
Data availability in Odour Data Software Platform for further visualization and analytics.
Odour Data API fulfills various applications and use-cases."
Parameters
Features
Attachments
Technology
Data communication
Data Accessibility
Download
Do you know you can fully customize your air quality monitoring system with Oizom?
Schedule a call with our team of experts and get a customised solution for your air quality monitoring requirement.